Marjorie Taylor Greene Says 'I'd Rather Be On Cat Turd's Podcast Than Fox News'
Republican Georgia Representative Majorie Taylor Greene recently said, "I'd rather be on Cat Turd's podcast than Fox News," during her Wednesday interview with the podcaster.
Greene's comment made her one of several right-wing figures who have dismissed Fox News as a worthwhile media outlet.
The podcast is run by @catturd2, (aka. Cat Turd) one of Greene's favorite Twitter users, she said. Cat Turd has posted tweets opposing "fascist" workplace vaccine mandates, baseless claims that voter fraud stole the 2020 election from former President Donald Trump and accusations that mainstream media is merely "Democratic propaganda."
At the outset of her interview, Greene expressed joy over being able to participate in the podcast. She then voiced her preference for Catturd's podcast over Fox News.
The podcast's titular host then said, "I don't know what happened to the men in this country," before praising Greene as a "true fighter" who is "really taking the bull by the horns."
Greene responded, "I know what's happened to the men in this country. You've been beat down by a bunch of crazy feminists for so long, and now they're trying to tell you that being a white man is toxic and that you should go extinct."
Greene is just the most recent conservative figure to express their disfavor of Fox News.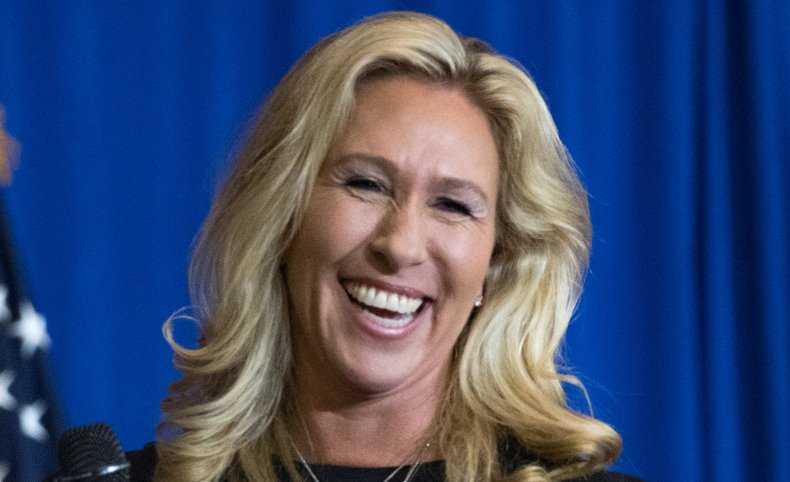 In mid-July, Mike Lindell, CEO of MyPillow, and Steve Bannon, former White House Chief Strategist under President Donald Trump, urged their supporters to start watching MSNBC rather than Fox News. They said that MSNBC has "better coverage."
The duo's remarks may have had more to do with right-wing displeasure towards Fox News rather than an appreciation of MSNBC's coverage.
Fox News began gaining the ire of the Trump administration and other conservatives after the network declared now-President Joe Biden as the winner of Arizona on Election Night in 2020. This, and Fox News' subsequent declaration of Biden as the election's winner, directly contradicted Trump's claims that he could still win the election by contesting allegedly fraudulent ballots.
Since then, Trump, many of his supporters and other conservatives on social media have all publicly railed against Fox News and suggested that others begin watching other channels instead. Trump himself seems to favor the right-leaning network Newsmax.
During the rest of her interview with Catturd, Greene accused social media companies of censoring conservatives. She suggested that conservatives build their own social media and financial-related platforms where they can't be kicked off.
Greene also repeated baseless claims that voter fraud rigged her home state's election against Trump.
"We know we didn't lose Georgia," Greene said. "We know President Trump won Georgia."
Current President Joe Biden beat Trump in Georgia by 11,779 votes. The state's Republican secretary of state confirmed Biden's victory after a hand audit.
Nevertheless, Greene worried that Democratic politicians will continue to win in her state if state Republicans don't vote due to fears of voter fraud.
Greene then blasted her Republican colleagues for working with Democrats, who she called "communists" and "baby murderers." She also criticized Republican donors for financing Republican Congress members who voted to kick her off of her congressional committee assignments because of her embrace of far-right conspiracy theories.
Finally, she discussed her recent campaign ad in which she exploded a hybrid car using a 50-caliber rifle.
During the interview, Cattturd joked that he lives in "Nazi York City" while his co-host lives in "Commiefornia."
Catturd has 572,600 Twitter followers. His Twitter bio describes himself as "The impeach 46 turd who talks sh*t." He has also published a comedic parody about the life of Democratic New York Representative Alexandria-Ocasio Cortez entitled, "The Adventures of Cowfart, literally".
Several of Catturd's tweets spreading misinformation about voter fraud went viral in late 2020 after Trump re-tweeted them.
Newsweek contacted Greene's office for comment.