Mark Meadows Says Donald Trump CPAC Speech Will Start Planning for 'Next Administration'
Former White House Chief of Staff Mark Meadows has said Donald Trump's speech at the Conservative Political Action Conference (CPAC) will mark the start of planning for the "next administration" following a phone call with the ex-president.
Appearing on Fox News Thursday, Meadows said Trump's CPAC 2021 speech would set out "what the future may look like," adding he'd had a lengthy chat with the ex-commander-in-chief about the America First agenda.
Trump is billed to deliver a keynote speech at CPAC on Sunday—the final event of the four-day event in Orlando, Florida. His speech is expected to be a major salvo in the ongoing GOP civil war.
Speaking to Hannity last night, Meadows said: "You're going to see a speech on Sunday that not only talks about the beginning, but what the future may look like. I spoke to President Trump last night for a fairly lengthy conversation, where we're talking about America, where it needs to go, the America First agenda."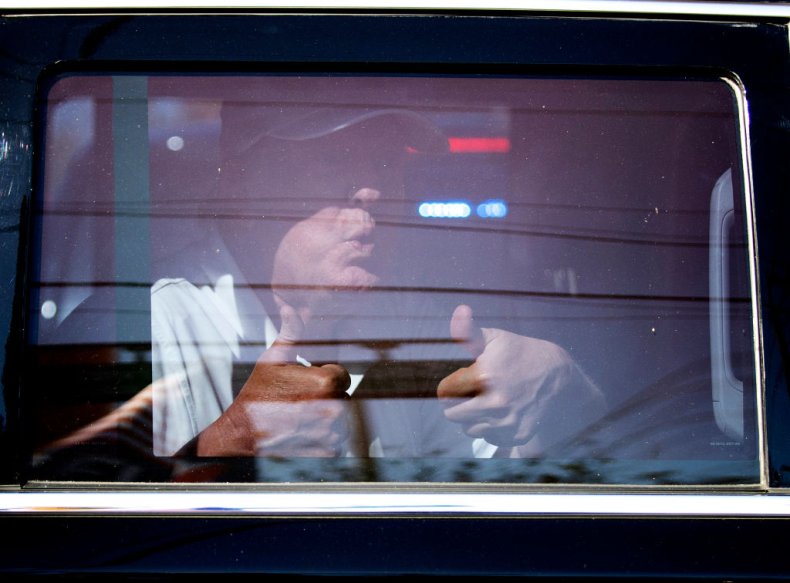 The former White House chief of staff later added: "What we will see on Sunday is the start of planning for the next administration, and I can tell you, the people at the top of that list all have Trump as their last name."
Trump's CPAC speech will be his first major address since he left office in January, following his defeat to President Joe Biden at the November election, and the Capitol riots on January 6 that led to his second impeachment.
The New York Times reported earlier this week that Trump planned to talk about the future of the Republican Party, which is split between taking the route preferred by Trump loyalists, or that favored by the so-called traditional wing of the party.
President Biden's early executive orders and legislative agenda are also expected to be a focus of the speech, with the new commander-in-chief's immigration plans likely to come under particular scrutiny.
During his first post-presidency interviews, Trump repeated his false claim that he won the election, but was supposedly robbed by mass voter fraud. "We did win the election, as far as I'm concerned," Trump told Newsmax. "It's disgraceful what happened. Totally disgraceful."
According to the CPAC schedule, there will also be at least seven talks on the topic of "protecting elections" over the course of the weekend. Among the "protecting elections" talks are panel discussions on, "Failed States (PA, GA, NV, oh my!);" and another on how "the left pulled the strings, covered it up, and even admits it."
Newsweek has contacted former President Trump's office for further comment and clarification.