Mary Trump Accuses President of Using Racist Language. She's Not the First
President Donald Trump's niece Mary's accusation that the president said the n-word in front of her is not the first time the president has been accused of using such racist language.
Mary Trump said that racism and anti-Semitism were commonplace within her family when she was growing up, as if it were "perfectly commonplace and ordinary to say such things."
Speaking to Rachel Maddow on MSNBC, she said she did not share the ideas about race and Judaism.
Pressed specifically about her uncle, the president, and if she heard him ever say racist slurs, Mary said: "Yeah, of course I did. I don't think that should surprise anybody given how virulently racist he is today."
She went on to state that she had heard the president use the n-word and anti-Semitic slurs specifically.
The White House, in a statement to MSNBC, rejected his niece's claims.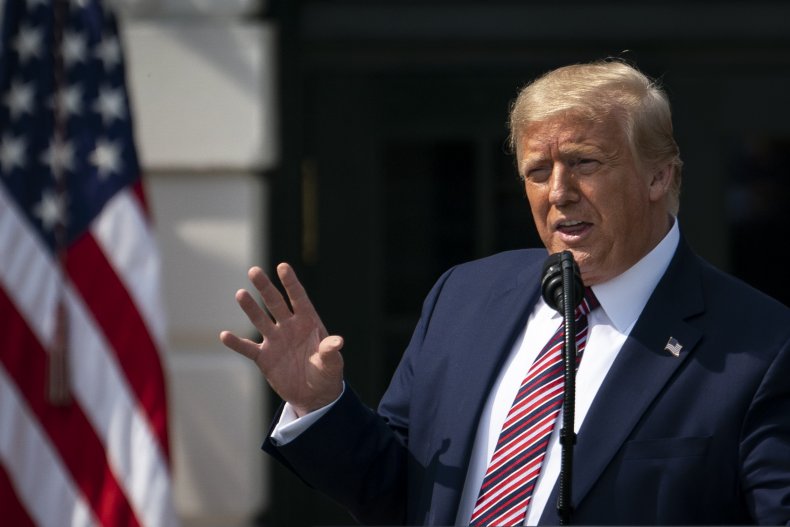 "This is a book of falsehoods, plain and simple. The president doesn't use those words," Sarah Matthews, deputy White House press secretary, said.
Maddow went on to state the claims were not from the book.
These accusations follow previous suggestions the president has used such terms.
Former White House adviser and Apprentice contestant Omarosa Manigault Newman claimed in her memoir Unhinged: An Insider's Account of the Trump White House that the president had been heard using the n-word on several occasions.
Manigault Newman also claimed that there is a tape to prove this, captured during his time recording The Apprentice, though did not specify if she had heard the president use the term herself.
Trump rejected these claims when they emerged in 2018, also denying the existence of recordings of it, stating: "I don't have that word in my vocabulary, and never have. She made it up."
There were also conflicting comments on Manigault Newman's from others she suggested were privy to the situation.
Michael Cohen, Trump's former lawyer, also accused Trump of being a racist in congressional testimony in 2019.
He accused Trump of having courted "white supremacists and bigots," before adding: "In private, he is even worse."
Furthering his allegations, he said: "He once asked me if I could name a country run by a black person that wasn't a 's***hole.' This was when Barack Obama was President of the United States.
"While we were once driving through a struggling neighborhood in Chicago, he commented that only black people could live that way.
"And, he told me that black people would never vote for him because they were too stupid."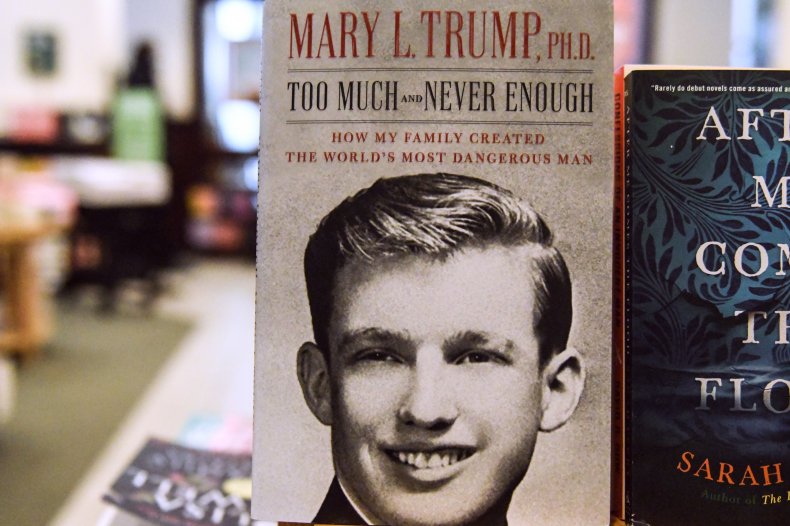 Following this, Barbara Res, who served as vice president of the Trump Organization during the 1980s, said that she had heard the president use "black jokes" in the past.
Asked by CNN's Brooke Baldwin in 2019 about Cohen's testimony, she said: "It's hard for me to say he's racist and then admit that I worked for him all that time. I mean it was a different period of time and words like the n-word were used frequently."
Res was further asked if Trump personally said such terms and said she did not remember.
"I remember hearing jokes, there were always black jokes going back and forth, and he told them too. You know the expression, 'Once you go black you never go back?' The first time I ever heard it, it was Donald that said it, and in a joking way. So there was certainly a lightheartedness about not only black people but Jews and things like that," she said.
In other alleged comments, Trump was previously said to have described Haiti and countries in Africa as "s***hole countries," in accusations made in 2018.
He was said to have asked in a meeting in the Oval Office: "Why are we having all these people from s***hole countries come here?"
Trump denied the accusations and said: "Never said anything derogatory about Haitians other than Haiti is, obviously, a very poor and troubled country."
Further to this, the president described himself as "the least racist person."
"No. I'm not a racist. I'm the least racist person you will ever interview," Trump said in 2018, according to The Hill.
Newsweek has commented The White House for comment.