Masih Alinejad, an American citizen born in Iran, who was reportedly targeted in an alleged kidnapping by Iranian intelligence officials, is an author, journalist and activist based in New York City.
Outlining the indictment in a statement Tuesday, which did not identify the author/journalist, the U.S. Department of Justice said four Iranian nationals and another individual ("a co-conspirator and California resident" originally from Iran named as Niloufar Bahadorifar) allegedly "conspired to kidnap a Brooklyn journalist, author and human rights activist for mobilizing public opinion in Iran and around the world to bring about changes to the regime's laws and practices."
In a statement to Newsweek and other publications, Alinejad confirmed she was targeted in the alleged kidnapping plot.
Additionally, NBC News reported a law enforcement official who is familiar with the case also named Alinejad as the author.
In a tweet Tuesday, Alinejad wrote: "I am grateful to FBI [Federal Bureau of Investigation] for foiling the Islamic Republic of Iran's Intelligence Ministry's plot to kidnap me. This plot was orchestrated under Rouhani [incumbent Iranian president Hassan Rouhani]."
"This is the regime that kidnapped & executed Ruhollah Zam [the late Iranian activist and journalist]. They've also kidnapped and jailed Jamshid Sharmahd [an Iranian German journalist] and many others," the tweet said.
The assistant director of the FBI's counterintelligence division, Alan E. Kohler Jr., said in the Department of Justice statement: "As alleged in this indictment, the government of Iran directed a number of state actors to plot to kidnap a U.S.-based journalist and American citizen, and to conduct surveillance on U.S. soil, all with the intention to lure our citizen back to Iran as retaliation for their freedom of expression.
"We will use all the tools at our disposal to aggressively investigate foreign activities by operatives who conspire to kidnap a U.S. citizen just because the government of Iran didn't approve of the victim's criticism of the regime," he added.
Who Is Masih Alinejad?
The women's rights activist, author and journalist is a noted critic of the Iranian government.
According to her website, she currently writes and presents the weekly show Tablet, a television program on the Voice of America (VOA) Persian language satellite channel, which launched in 2015.
She is also the author of the book The Wind in My Hair: My Fight for Freedom in Modern Iran, a memoir about "leaving her country, challenging tradition and sparking an online movement against compulsory hijab," her website describes.
The description on the book's Amazon listing says the memoir uncovers how Alinejad "overcame enormous adversity to fight for what she truly believed and founded a major movement for women around the world with the simple removal of her hijab."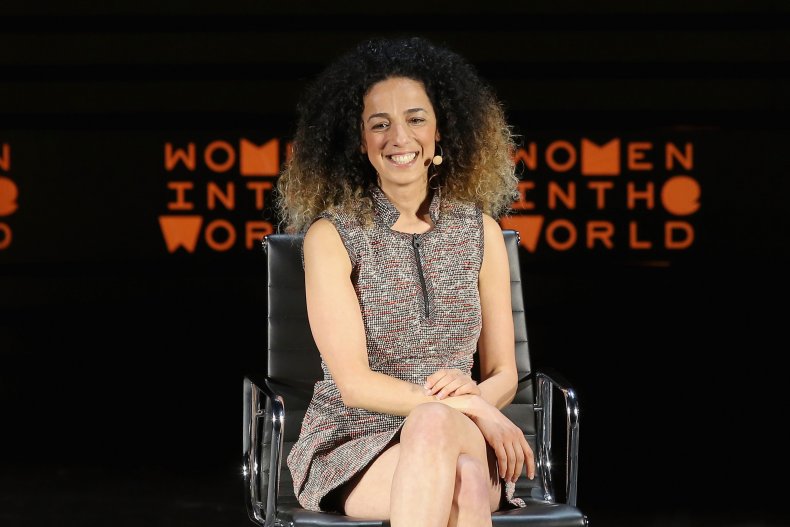 Outspoken Critic of the Islamic Republic
According to her website, at the age of 18, Alinejad was imprisoned for her writings against the Islamic Republic.
She later became a journalist at ILNA (Iranian Labour News Agency) and Hambastegi, "a reformist newspaper where she exposed corruption among Iran's members of parliament, the first time such an expose had been made in the Islamic Republic."
Alinejad also became a columnist for Etemad Melli, a newspaper founded by former Iranian presidential candidate Mehdi Karroubi, the website notes.
The author left Iran in 2009 "escaping arrest after the fraudulent presidential elections that saw the re-election of Mahmood Ahmadinejad."
Alinejad also launched the "My Stealthy Freedom" social media campaign in 2014 to provide a platform for Iranian women to protest compulsory hijab rules.
She also launched several sub-campaigns on social media as part of "My Stealthy Freedom," including "#MeninHijab, #WhiteWednesdays, #WalkingUnveiled and #MyCameraisMyWeapon," according to her website.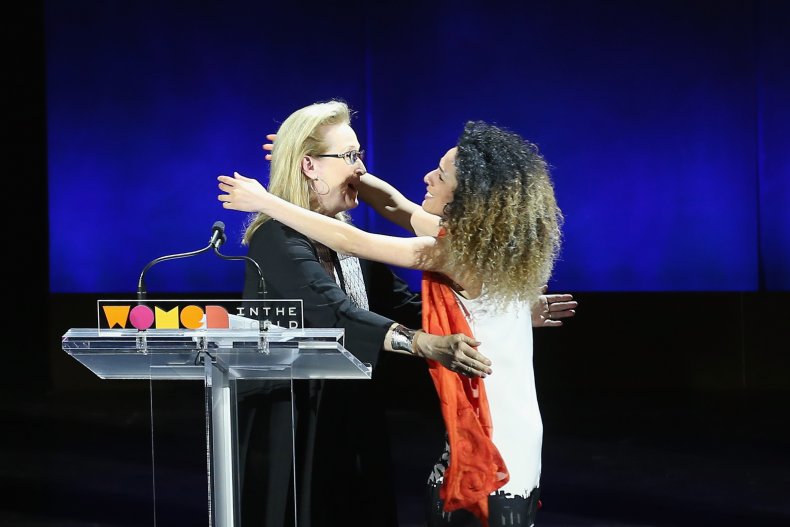 Suspects in Alleged Kidnapping Plot
The four Iranian nationals charged "with conspiracies related to kidnapping, sanctions violations, bank and wire fraud, and money laundering" in the latest case include Alireza Shavaroghi Farahani, aka Vezerat Salimi and Haj Ali, 50; Mahmoud Khazein, 42; Kiya Sadeghi, 35; and Omid Noori, 45.
Bahadorifar, 46, faces "additional structuring charges," the Department of Justice said. The California resident allegedly provided "financial services that supported the plot," according to court documents.
Bahadorifar was arrested on July 1 on conspiracy charges of sanctions violations, bank fraud, wire fraud, money laundering and structuring cash deposits amounting to around $445,000.
She could face a combined maximum sentence of 80 years in prison if she is convicted on all charges.