'The Masked Singer' Host: Is Nick Cannon Returning to the Fox Show?
The Masked Singer Season 5 launches on Fox this March with some major changes—but the biggest change at the start will be its host. The new season begins with Claws star Niecy Nash presenting, with the Emmy-winning actor taking over from Nick Cannon.
This change in the host was revealed in February, when it was reported that Cannon had to temporarily step down as host after catching COVID-19. Nash then appeared in the promo for the show, which featured Nash announced as the "special guest host."
As this suggests, Cannon will be back to host The Masked Singer Season 5 at some point in the run. However, Fox has not revealed exactly when.
We do know, however, that the syndicated radio host will be back "towards the second half of the season." This is according to the show's executive producer James Breen during the Television Critics Association winter press tour. He added, "I won't be too specific about how many shows, but Niecy kicks things off."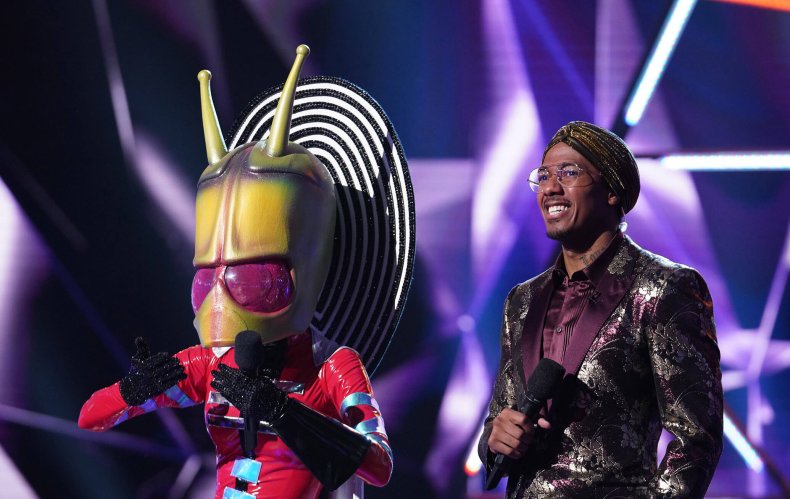 The announcement that Cannon had COVID came on February 4, the same week that production on the show was meant to kick off. At that time, his representative confirmed he was resting and in isolation, and would return to the series later in the season (per Entertainment Weekly).
If the fifth season follows the last one, it will have 12 episodes, which means that Cannon is not expected to be back on-screen on the show until at least mid-April.
Speaking to Entertainment Tonight, Nash said of taking Cannon's hosting gig while he recovered. "I was honored to stand in the gap and just be a tiny placeholder for him, for his franchise and his series...It was a great job," she said.
Breen added about Nash, who had previously been a guest judge on the show, "We got incredibly lucky there because Niecy just stepped in pretty last minute, and immediately had her own chemistry with the panel. She was just a producers' dream. Absolutely fantastic."
Cannon not hosting will not be the only change noticeable in the early episodes of Season 5, which has introduced some major format changes.
Among these is the introduction of so-called 'wild card' contestants who will enter throughout and try to unseat other competitors. As Episode 3 is titled "Group A Wildcard Round - Enter The Wildcards!," we may expect them to turn up on the March 24 episode.
Season 5 will also feature another masked character called Cluedle-Doo who will offer clues to the identity of contestants like Grandpa Monster, Seashell and Porcupine.
Season 5 of the hit singing competition comes just three months after the last season, won by country singer LeAnn Rimes, aired on Fox.
The Masked Singer Season 5 airs Wednesdays at 8 p.m. ET / 7 p.m. CT on Fox.