'The Masked Singer' Clues and Predictions for Polar Bear and California Roll
Polar Bear and California Roll are the two new costumes joining the cast of The Masked Singer on the next episode.
The Fox singing competition returned earlier this year for its ninth season, with Robin Thicke, Ken Jeong, Jenny McCarthy-Wahlberg and Nicole Scherzinger returning to the panel.
So far on The Masked Singer Season 9, legendary actor Dick Van Dyke, singer/songwriter Sara Evans, musician Debbie Gibson and America's Got Talent judge Howie Mandel have been unmasked as contestants.
Medusa is the only contestant who is currently still masked, as she has won the past two rounds.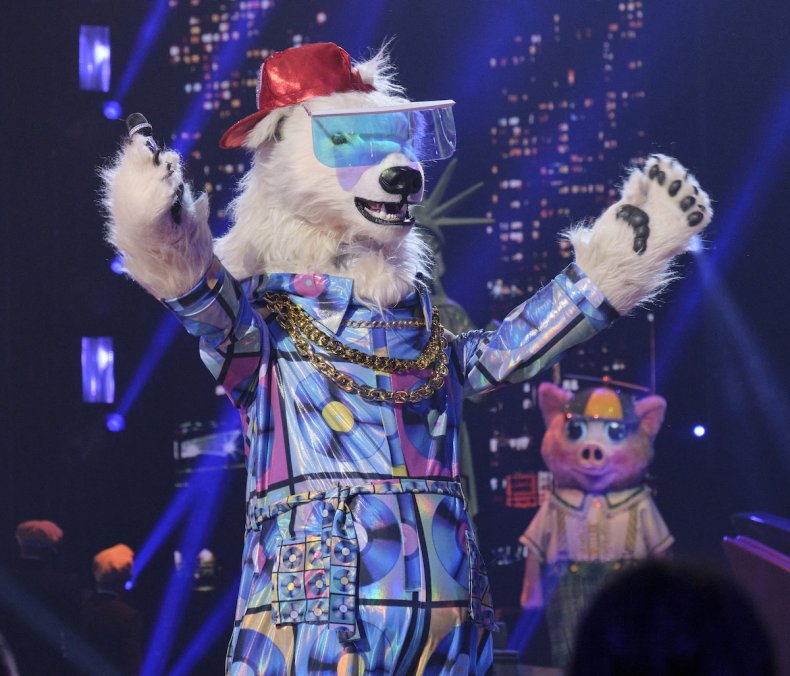 If Medusa wins again on Wednesday's episode she will secure a spot in the semifinals as The Masked Singer Season 9 is following the new format that was introduced in 2022's Season 8, which sees the show split into three, three week-long rounds.
One contestant from each three week-long round will make it through to the semifinals, but to snag that spot, Medusa will have to face off against Polar Bear and California Roll.
The two new characters have been teased by the Fox show's official Instagram account.
Newsweek has everything we know so far about the clues given for the Polar Bear and California Roll costumes on The Masked Singer, and who fans think the famous faces behind them could be.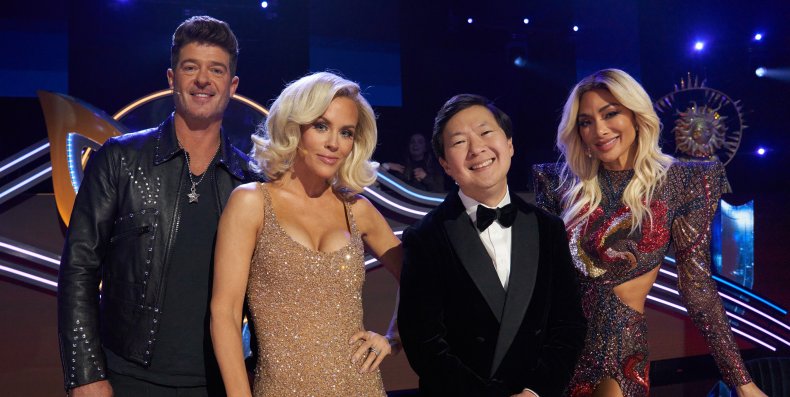 The Masked Singer Polar Bear Clues
Polar Bear's appearance on The Masked Singer was confirmed on the show's official Instagram account.
The costume, which sees the character dressed in a tracksuit covered in vinyl records, a cap, sunglasses and gold chains, was unveiled in a video that was posted with the caption: "Yo, #PolarBearMask - let's kick it."
An emoji of an ice cube and an emoji of a snow flake were added on the end.
Social media users who follow The Masked Singer's account were quick to give their predictions, with many picking out the emojis as clues.
"Gives me LL Cool J vibes," wrote one, while another questioned: "Vanilla Ice?"
"Ice cube, Vanilla Ice, LL Cool J," guessed another fan.
Others thought that the character's height could also be a big giveaway as to who is behind the mask, with several fans guessing Polar Bear could be basketball legend Shaquille O'Neal.
"This got to be Shaquille O'Neal!! Polar Bear is mad tall man!!," wrote one commenter, while another agreed, saying: "The height...gotta be Shaq!"
California Roll Clues
The California Roll mask was introduced to fans on Instagram, where the sushi-themed character appeared to be a single person.
However, in the trailer for Wednesday's episode, which has been confirmed to be New York-themed, it appears that there are more than one as McCarthy-Wahlberg can be heard exclaiming: "There's a whole band."
There is also a split-second shot of at least three California Roll costumes on stage.
Despite the hints that the California Roll could be more than one person, some fans think chef Gordon Ramsay could be behind the costume, thanks to a clue on Instagram.
The picture of the character that was posted to Instagram had the caption: "...but does @gordongram approve of #CaliforniaRollMask?" tagging the Hell's Kitchen star.
This prompted one fan to write: "Just based on the caption alone it's definitely Gordon Ramsay," while another follower disagreed completely and suggested that the caption actually hinted that Ramsay wouldn't be unmasked, saying: "Def not Gordon Ramsay."
As well as Ramsay, another prominent guess in the comments was Big Time Rush, the Nickelodeon music group made up of Kendall Schmidt, James Maslow, Logan Henderson and Carlos PenaVega.
"California rolls are Big Time rush maybe?" questioned fan underneath the Instagram post, while another proclaimed: "I'm thinking Big Time Rush!"
Who Is Medusa?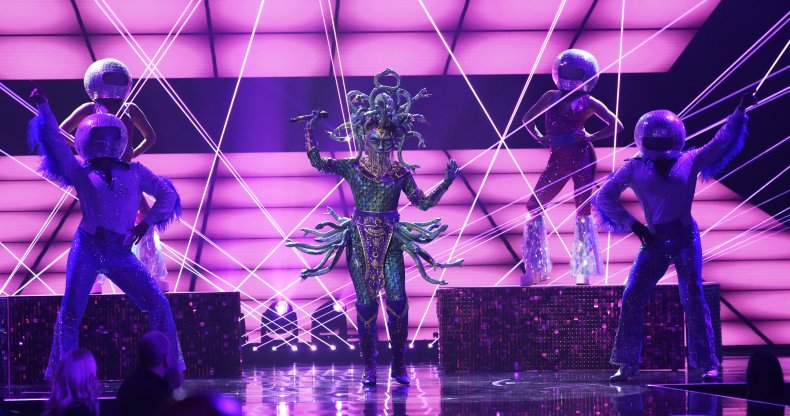 Some fans are convinced that Medusa is British singer/songwriter Bishop Briggs, who is best known for her hit single "River."
Queen of Hearts, also known as Jewel, sang the song during her appearance on Season 6 of The Masked Singer, and Medusa gave a clue that she already had a connection to the show - which could be a nod to her song being performed.
There was also a clue from Medusa that stated "success comes in the grayest of places," which judge McCarthy-Wahlberg thought could be nod to the movie trilogy Fifty Shades of Grey.
Briggs featured on the soundtrack for the third and final film with her song "Never Tear Us Apart."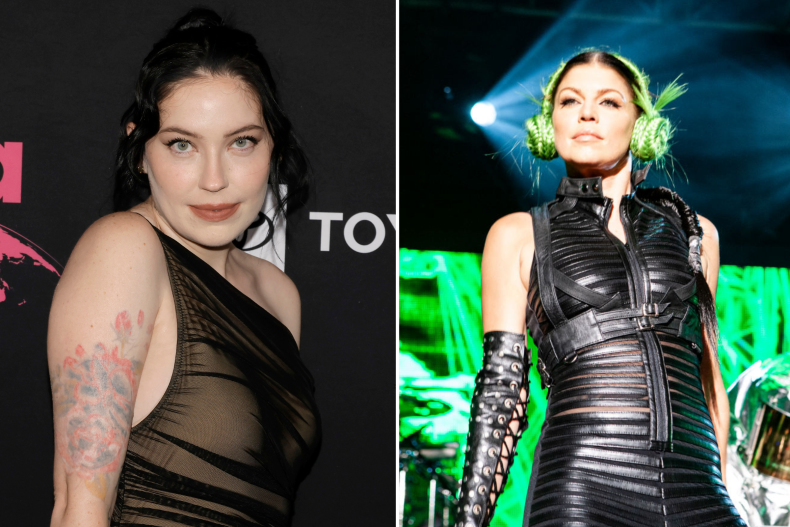 Other The Masked Singer viewers are convinced that Medusa's clues point towards the competitor being Fergie from music group the Black Eyed Peas.
One of Medusa's clues was an image of Buckingham Palace, which some have connected to musician Fergie, real name Stacy Ann Ferguson, because the Duchess of York, Sarah Ferguson, also used to go by the nickname "Fergie."
Medusa was also heard saying: "From the Super Bowl to this very stage — that's right, I've been here before," and because the Black Eyed Peas played the Super Bowl halftime show in 2011, this hint made fans double down on their Fergie guesses.
The Masked Singer continues Wednesday at 8 p.m. ET on Fox.