A Wednesday night American Airlines flight from Miami to London turned around about an hour after it departed and returned to Miami because of a passenger refusing to follow the federal requirement of wearing face masks on airplanes, according to the airline.
American Airlines said that 129 passengers and 14 crew members were aboard the Boeing 777 that was forced to return, the Associated Press reported.
Upon its arrival in Miami, all passengers had to exit the plane due to the incident, and the flight was canceled, the city's CBS affiliate WFOR-TV reported.
Police officers met the flight at the airport, but the woman, who is in her 40s, was not arrested, a Miami-Dade Police spokesperson told USA Today.
However, she was placed on American Airlines' internal no-fly list pending completion of an investigation into the incident, an airline spokesperson told the AP.
"Disappointed. They wouldn't really say anything, and I don't think they told the flight attendants anything because all they would say is there was an extreme incident and they had to turn around," a passenger was quoted by WFOR-TV describing the flight.
The local CBS station also reported that the flight to London was rescheduled for Thursday for many of its passengers.
Airlines have reported a spike in unruly passenger behavior since the onset of the pandemic as many passengers have become combative over pandemic restrictions like mask requirements. The Federal Aviation Administration (FAA) announced Wednesday that 151 incidents of unruly passenger behavior have been reported since the start of this year, with over 90 of those incidents related to mask requirements.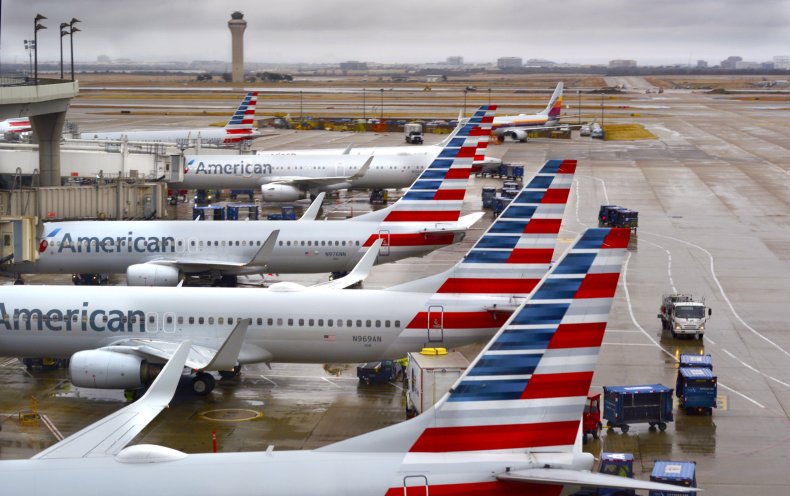 Last week, records were released detailing charges leveled at three women for an alleged assault of a Delta Air Lines employee at John F. Kennedy International Airport in New York who refused to let them board a flight in September because the women were visibly intoxicated and one refused to wear a mask.
Last month, two men were arrested at Miami International Airport for allegedly starting a fight with airline employees and security. One man jumped on a luggage cart demanding information about his delayed flight and later started a physical altercation with the police officers who tried to remove him from the cart and calm him down.
Canadian authorities announced earlier this month that several passengers could face thousands of dollars in fines for a December 30 flight that traveled from Montreal to Mexico after a video was shared online that showed many of the passengers without masks and disregarding flight safety measures.
In November, Attorney General Merrick Garland sent a directive to U.S. attorneys around the country encouraging them to prosecute passengers for unruly behavior on airplanes after the FAA announced that it had opened nearly 1,000 investigations into incidents of unruly behavior to that point in 2021, which was a fraction of the over 5,000 reported incidents.