Now that sex offender Jeffrey Epstein's associate Ghislaine Maxwell has been found guilty of sex trafficking a minor, legal experts differ on whether her conviction could legally endanger others suspected of associating with Epstein, including British royal Prince Andrew and former U.S. Presidents Donald Trump and Bill Clinton.
Prince Andrew, the Duke of York, is facing a lawsuit from Virginia Giuffre, a woman who accused the duke of sexually abusing her when she was 17. Giuffre said the prince met her through Epstein. But the duke has denied any wrongdoing, and his attorneys have tried to get her lawsuit dismissed.
In response to Maxwell's conviction, Giuffre said, "I hope that today is not the end but rather another step in justice being served. Maxwell did not act alone. Others must be held accountable. I have faith that they will be."
Other high-profile figures like Trump and Clinton have been accused of traveling on Epstein's private plane, though they too have denied any wrongdoing. But testimony in her trial could have possibly implicated them and others.
"Technically the conviction of Maxwell can't be used in court against any other person," Elie Honig, a former federal and state prosecutor, told Newsweek.
Maxwell's conviction and any testimony taken from her recent trial can't be cited in other court cases as evidence of another person's guilt, he said. Therefore, he added, her conviction and trial testimony by themselves will have "zero impact" on future trials of Epstein's associates.
"You can't go in front of a grand jury or a jury and say, 'Look, this other person was convicted by a jury," and then use that to prove that another person is guilty, Honig said. It violates hearsay rules and denies defense attorneys the right to cross-examine their accusers, he continued.
Plus, just because one jury found Maxwell guilty, he added, doesn't mean another jury would have done the same.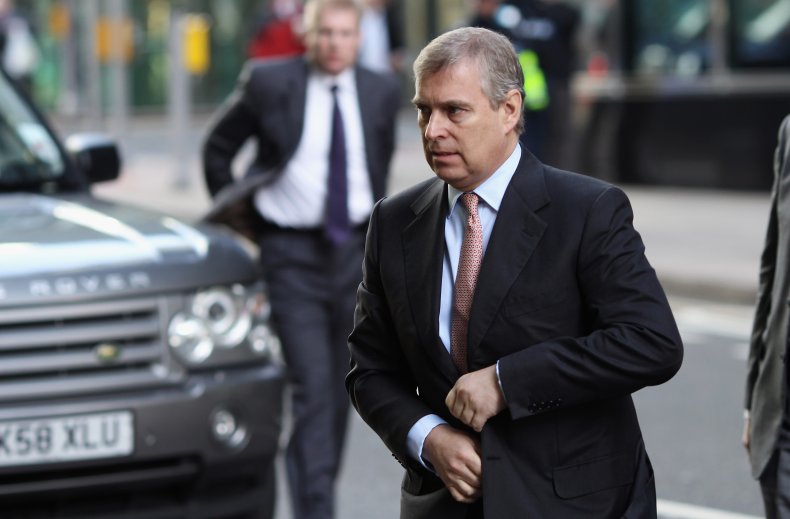 Gene Rossi, a former career federal prosecutor, told Newsweek that he doubts her conviction will endanger Prince Andrew either.
"There's absolutely no way that Prince Andrew is going to be charged," Rossi said. "Prosecutors, even the most aggressive ones, have some sense of proportion. It would be a suicide mission if a prosecutor were to indict."
Presently, Rossi said, the criminal evidence against Prince Andrew appears to be "relatively weak." The lack of evidence would present a nearly insurmountable hurdle for getting charges pressed against him.
Furthermore, Rossi thinks that if U.S. prosecutors were going to charge any other individuals connected to Epstein, they would have done so by now.
"Just because evidence came out at trial that implicates other people does not necessarily mean that they're ready to charge those other people," he said.
Rossi thinks that Maxwell is unlikely to help prosecutors pursue charges against others because she'll likely appeal her conviction to try to beat the charges. Offering knowledge of criminal wrongdoing would endanger her appeal's chance to prove her innocence.
He also said it's rare that federal prosecutors will accept the help of people who have just been convicted in a trial. More commonly, he said, prosecutors will try to offer such plea deals and offers of cooperation to defendants before a trial.
Accepting cooperation from a convicted person sets a bad precedent for future defendants who are charged, he said, because it lets them "have their cake and eat it too." Such post-trial deals would essentially reward defendants who tried to get acquitted in a trial rather than cooperating with investigators beforehand.
However, attorney Nick Akerman disagrees.
Since Maxwell will soon face sentencing, possibly spending the rest of her years in prison, offering incriminating evidence against other Epstein associates could convince prosecutors to ask the judge for a more lenient sentence.
Akerman—a former assistant special Watergate prosecutor and former assistant U.S. attorney in the Southern District of New York who currently works as a private attorney in Manhattan—said he has made similar deals while prosecuting mob bosses and white-collar criminals.
"The only way she's ever going to see the light of day basically, in her lifetime, is if she cooperates. ... She's got a huge incentive to cooperate," Akerman told Newsweek. "She's looking at basically a life sentence right now. So if I were the prosecutor, I'd be looking to see what she knows and what she can corroborate."
The challenge, Akerman said, would be whether investigators could corroborate her testimony, something that could prove challenging considering that her lead collaborator, Epstein, died in August 2019.
"You couldn't convict somebody on her word alone," Akerman continued. But some of her testimony could be substantiated with other people who were on the scene when others committed any alleged wrongdoing. Airplane logs and other physical evidence could also help prove key people were present during scenes of criminal wrongdoing, he said.
He believes prosecutors likely have lots of unanswered questions about what else Maxwell might know and who else might be involved in her and Epstein's exploits.
Because her corroborated testimony would be used in future trials, any new criminal evidence offered by Maxwell would require her to testify in person in order to undergo cross-examination. She wouldn't be allowed to simply give a deposition and have that be submitted as ironclad evidence, Akerman said.
Former federal prosecutor, Michael Stern told Newsweek that Maxwell's conviction could increase the likelihood of prosecutors charging others, "especially if there is an overlap in witnesses."
"When the jury convicted Maxwell, it signaled to prosecutors that their witnesses were credible and in sexual assault cases, the verdict often relies heavily on the credibility of the victims," Stern said.
He added that it's difficult to know, ultimately, why Maxwell has yet to strike a deal with prosecutors. Reports have neither indicated that she sought a deal nor was offered one.
"It could be she thought she could beat the charges — especially given how old they are," he said. "It could also be that admitting her crimes would shatter the life Maxwell knew, and she did not want any version of a life in which she was a convicted sex offender."