Prince Andrew, the British Duke of York, has filed a "constitutional challenge" to a lawsuit by Virginia Giuffre, who alleges the duke sexually abused her when she was 17 during his association with sex offender Jeffrey Epstein.
In a filing submitted Friday to a U.S. district court in Manhattan, Prince Andrew's lawyer issued a constitutional challenge against New York's 2019 Child Victims Act (CVA). The CVA gave survivors of childhood sexual abuse a now-closed two-year window to sue their alleged abusers for incidents that occurred years or decades earlier, The Jerusalem Post reported.
However, the prince's lawyer said that the CVA "impermissibly revives the statute of limitations" for the alleged crime. As such, Giuffre's lawsuit violates the prince's constitutional rights to due process, court documents said.
"Giuffre has initiated this baseless lawsuit against Prince Andrew to achieve another payday at his expense and at the expense of those closest to him," the royal's lawyers said in the court filing.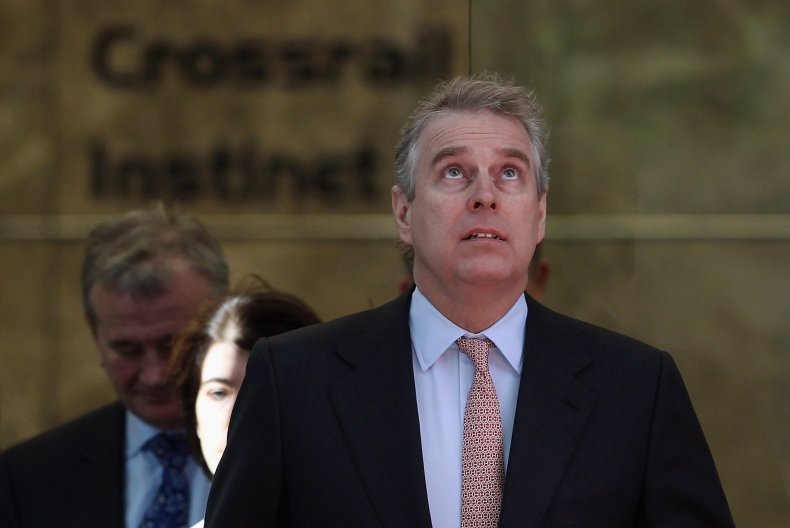 The prince's court filing also states that Giuffre's suit should be dismissed because of a release agreement she signed as part of her 2009 settlement with Epstein over her claims of sex trafficking and sexual abuse. The settlement prevented her from pursuing claims against the prince and other individuals connected to Epstein, the prince's filing stated.
David Boies, Giuffre's lawyer, said the 2009 agreement doesn't apply to Prince Andrew. Boies also said that the royal's Friday court filing doesn't address his client's sexual assault claims.
"Prince Andrew's attempt now to use the 2009 release as a get-out-of-jail-free card shows how desperate he is to dodge and duck the facts of what he did," Boies said.
Giuffre alleges that Prince Andrew, now 61, sexually abused her around 2001, when she was 17 years old. The abuse allegedly occurred at Epstein's Manhattan mansion, the London home of Epstein's associate Ghislaine Maxwell and other locations in London and the U.S. Virgin Islands. The duke has denied the allegations.
Giuffre also alleges that Prince Andrew knew she was "a sex-trafficking victim being forced to engage in sexual acts with him." Giuffre said she had sex with the prince and others under fear of "express or implied threats" from Epstein and Maxwell.
Giuffre's initial court filing included a now-infamous photograph of Prince Andrew with his arm around Giuffre at Maxwell's London townhouse. Prince Andrew has said that the photo may be fake. He has also said he has no recollection of ever meeting or having sex with Giuffre. Buckingham Palace, the seat of British royals, has also denied the sex claims.
"It is emphatically denied that [Prince Andrew] had any form of sexual contact or relationship with [Giuffre]. The allegations made are false and without any foundation," the Palace statement said.
In a December 2019 BBC interview, Giuffre spoke about her alleged encounters with Prince Andrew. She said he was "sweating all over" while they danced together at a London nightclub before they allegedly had sex. In a subsequent BBC interview, Prince Andrew claimed he was unable to sweat at the time because of an "overdose of adrenaline" he received during the Falklands War.
After his BBC interview, Prince Andrew announced he would be stepping away from royal duties. Questions about his alleged relationship with Epstein had become a "major disruption to my family's work," he said. He then quit public life, keeping a low profile since.
Several charities and companies have also distanced themselves or cut ties completely with the prince after the allegations against him became public.
Newsweek attempted to contact Boies for further comment.