Mayim Bialik Wasn't Expecting Such Passion From the 'Jeopardy!' Fanbase
The "passionate" Jeopardy! fans haven't scared Mayim Bialik off, as she still wants to take on the hosting gig full-time.
The Big Bang Theory actress, neuroscientist and filmmaker has been hosting episodes of Jeopardy! for almost a year now. She admitted in an interview with Newsweek that while it's been "unbelievable," she couldn't have foreseen how vocal the Jeopardy! fanbase would be online.
Bialik has let the Jeopardy! fans know she's heard their feedback since she started hosting back in May 2021, most recently because of her use of the term "single-Jeopardy."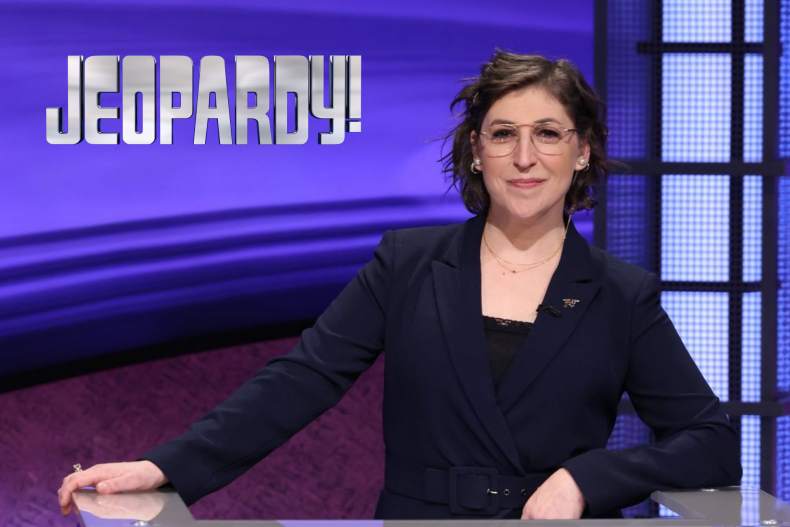 "It's been unbelievable. It's an unbelievable turn of events in my life and career to have this opportunity," Bialik told Newsweek. She continued, "But yes, I did not know the depth of in particular the social media presence of people who are so passionate about Jeopardy!"
Bialik says she's even found herself surprised by the number of people who watch the show, as she encountered on the set of her new movie As They Made Us.
"Candice Bergen and Dustin Hoffman would email me frequently during filming, 'this a great episode tonight of Jeopardy!'" Bialik recalled. "I have heard from people who I never would have thought were Jeopardy! people who are like, Oh, I don't miss it every single night. I'm in front of that TV. So I've learned so much about humans and I think most people watch Jeopardy!"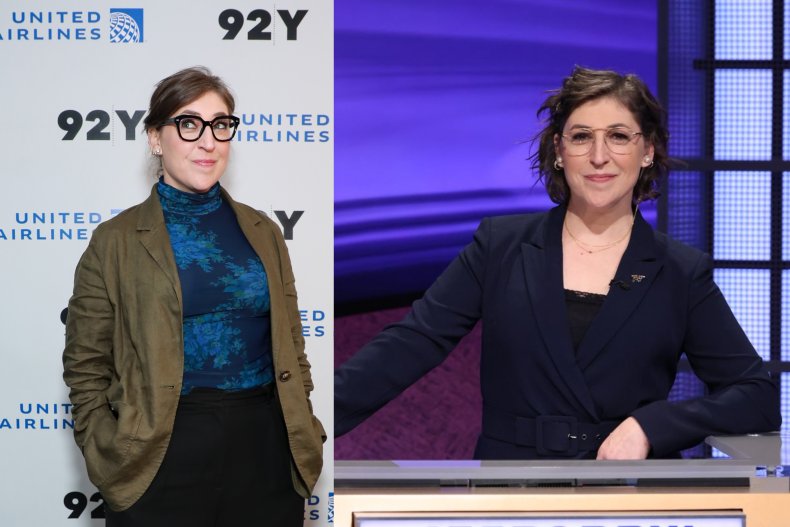 It's been a turbulent year for the long-running gameshow, which has struggled to find a successor to Alex Trebek. After a string of guest hosts, producer Mike Richards was selected as the new permanent daily host, with Bialik hosting Jeopardy! primetime specials and spin-offs. Richards then stepped down after controversial remarks from an old podcast resurfaced, with former champion Ken Jennings taking over his role.
Kennings and Bialik will host the shows through to July 2022, with a new permanent host yet to be announced. Bialik hasn't been shy about expressing her desire to stay with the show.
"I have very publicly thrown my hat into that ring." She continued, "I like to say as an actor, and as a potential Jeopardy! host, we live season to season so what I know is where I am until May 6"—the date when she shoots the last episode of this season of Jeopardy!
"So basically for the month after this movie [As They Made Us] comes out, I'll be done with Call Me Kat, I'll be finishing this season of my Jeopardy! duties.
"And beyond that, I get to wait and see," Bialik confirmed in a positive manner.
Bialik was speaking to Newsweek to promote her latest movie As They Made Us which she writes and directs. The movie opens in theaters and will be available on VOD on Friday, April 8, 2022.