Former federal prosecutor Glenn Kirschner contended that House Minority Leader Kevin McCarthy would be committing "multiple crimes" if he ultimately refuses to comply with a subpoena issued by the House select committee investigating the January 6, 2021 attack against the U.S. Capitol.
House investigators issued a subpoena for McCarthy, a California Republican, as well as four other GOP members of Congress on May 12. The House minority leader, an ally of former President Donald Trump, has been highly critical of the committee's work since it began last year, and in a Friday statement asserted that he was unlikely to comply.
The 11-page response to the January 6 committee by McCarthy's legal counsel argued that the House members were "not exercising a valid or lawful use of Congress' subpoena power."
"While Congress maintains a vast and awesome power of constitutional oversight to serve as an important piece of our system of checks and balances and separation of powers, it is undemocratic for a majority party to attempt to use the full force of the federal government to attack perceived political rivals," the California Republican's lawyer wrote.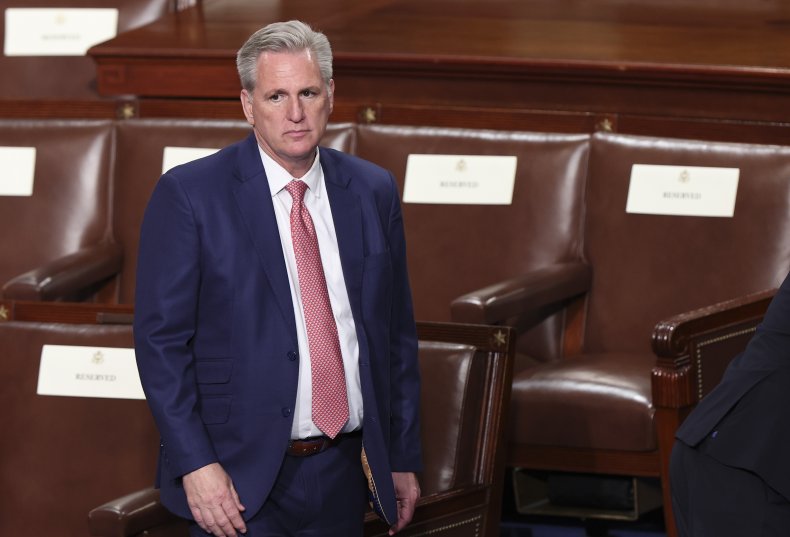 Speaking to MSNBC on Saturday morning, Kirschner slammed McCarthy's response.
"I think as a matter of principle the J-6 committee must refer Kevin McCarthy for a criminal contempt of Congress if he chooses to thumb his nose at the subpoena," the legal expert, who has three decades of trial experience, said.
"Somebody better tell Kevin McCarthy to buckle up buttercup, because there are a whole lot of crimes that you will be committing if you continue to conceal the misconduct of [former President] Donald Trump—the crimes of Donald Trump from the J-6 committee and by extension from the American people," Kirschner continued, adding that McCarthy may "potentially" be committing the crime of "accessory after the fact" as well as "misprision of a felony."
After the interview, Kirschner released a YouTube video doubling-down on his assessment. He said that McCarthy would "rather commit crimes himself" over discussing what he knows about the former president's actions with the House investigators.
Newsweek reached out to McCarthy's spokesperson for comment.
Hundreds of Trump's supporters stormed the Capitol early last year in an apparent effort to disrupt the formal certification of President Joe Biden's election victory. That attack came after Trump told his followers at a nearby rally to walk to the federal legislative branch of government and fight like hell. Many of those arrested in the wake of the violent assault have argued that they believed they were carrying out the orders of the then-president.
McCarthy, according to GOP Representative Jaime Herrera Beutler of Washington state, spoke with Trump during the attack on the Capitol. Trump reportedly told the House minority leader, "Well, Kevin, I guess these people are more upset about the election than you are."
The former president has repeatedly slammed the January 6 probe and has said that the House select committee is overtly partisan and aims to prevent him from seeking political office in the future, if he chooses to do so.