McCarthy 'Has Nowhere to Run' After Jan. 6 Subpoena, Ruling: Kirschner
Legal analyst Glenn Kirschner said Sunday that House Minority Leader Kevin McCarthy "has nowhere to run" after being subpoenaed by the House select committee that is investigating the January 6, 2021 Capitol riots.
He spoke about the matter on MSNBC, touching on his previous assertions that McCarthy might be guilty of "misprision of a felony." As he explained to host Yasmin Vossoughian, "misprision of a felony" occurs when someone is aware that a felony has been done, but does not report it to the authorities. It is a federal offense that can result in a three-year jail sentence.
The House minority leader was among five prominent Republicans subpoenaed for testimony by the committee on Thursday, alongside Representatives Jim Jordan, Andy Biggs, Mo Brooks, and Scott Perry. All were previously asked to speak voluntarily and refused.
Kirschner explained Sunday that McCarthy is now in a bind following a ruling in California by federal Judge David Carter, who found "as a matter of law" that former President Donald Trump and lawyer John Eastman had committed federal felonies together, "by a preponderance of the evidence."
"So now, McCarthy has nowhere to run, because if he refuses to comply with this subpoena...he absolutely exposes himself to committing the crime of misprision of a felony," Kirschner said. "Because not only is the crime cognizable in the court of the United States, but a judge has cognized it...So McCarthy will be violating that federal statute if he continues to defy the subpoena and continues to conceal Donald Trump's crimes."
The legal analyst previously said on his YouTube channel that misprision might not be the only crime McCarthy could be charged with.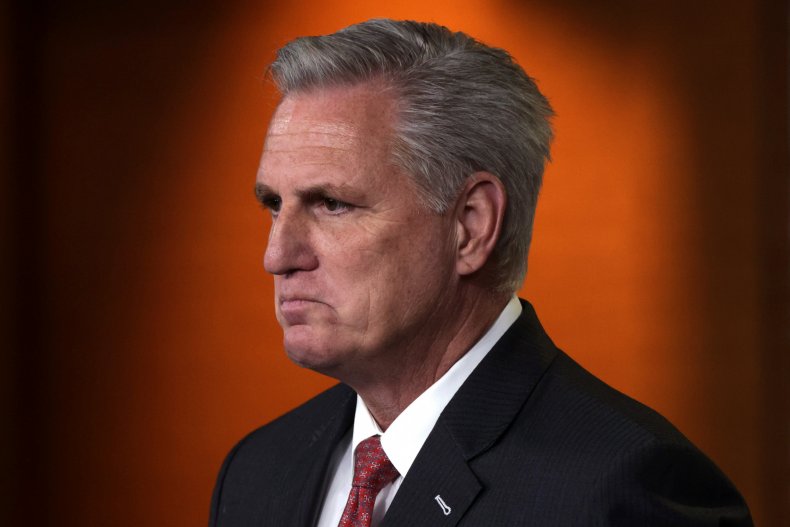 "[It] also looks like accessory after the fact," he said. "Also looks like they are criminal co-conspirators with Donald Trump in his conspiracy to defraud or commit crimes against the United States. So many crimes to choose from."
None of the Republicans subpoenaed Thursday have said that they intend to comply with the orders. McCarthy himself, speaking to reporters after the subpoenas were announced, reiterated his past comments about the legitimacy of the House select committee.
"Look, my view on the committee has not changed," McCarthy said. "They're not conducting legitimate investigation. It seems as though they just want to go after their political opponents."
Newsweek reached out to McCarthy's office for comment.
"Regrettably, the individuals receiving subpoenas today have refused and we're forced to take this step to help ensure the committee uncovers facts concerning January 6th," select committee chairman Representative Bennie Thompson said in a statement, NPR reported. "We urge our colleagues to comply with the law, do their patriotic duty, and cooperate with our investigation as hundreds of other witnesses have done."