McConnell, Rubio Among Republicans to Break with Trump's False Election Claims as Most Remain Silent
Few Republicans have spoken out against President Donald Trump's flurry of falsehoods in the past 24 hours about the election, voter fraud, his push to prevent the counting of legitimate ballots and his premature declaration of victory.
But there were a handful of top members of the GOP who showed a willingness to correct the record—even as the vast majority of Republican lawmakers stayed silent—and advocated for local elections officials to be able to finish their work.
"Claiming you've won the election is different from finishing the counting," Senate Majority Leader Mitch McConnell told reporters in his home state of Kentucky after decisively beating his Democratic challenger, Amy McGrath.
Senator Marco Rubio, the acting chairman of the Intelligence Committee, tweeted that "taking days to count legally cast votes is NOT fraud."
"And court challenges to votes cast after the legal voting deadline," the Florida Republican added, "is NOT suppression."
Though Rubio did not mention the president by name, it was a clear rebuke of Trump, who made a speech at the White House Wednesday morning falsely claiming that, "as far as I'm concerned, we already have won it." Trump also suggested that he would force the Supreme Court to determine the winner, though it's unclear how or why.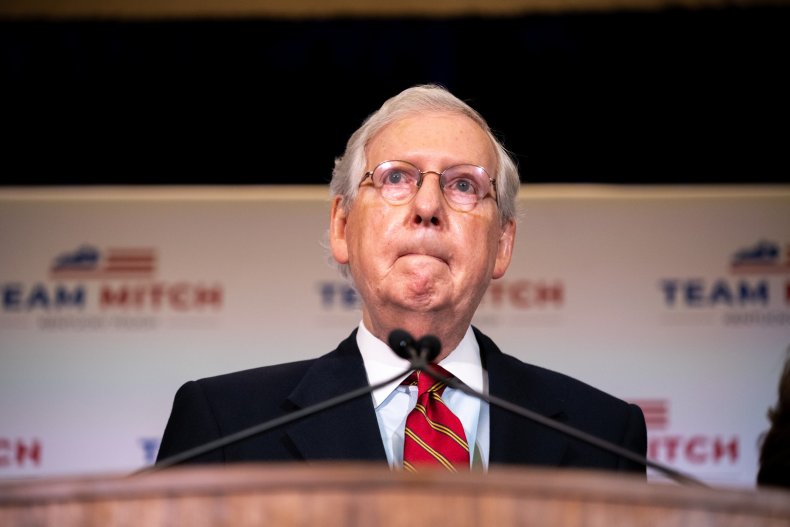 While Congress remains in recess and members are able to avoid Capitol Hill reporters' questions, they will not be able to dodge the circumstance—should it arise—where the president refuses to accept the election's validity and a peaceful transfer of power to Democrat Joe Biden when the Legislative Branch reconvenes in the coming weeks. Prominent Republicans did push back in September when Trump again refuted the notion he would accept the results.
Trump's campaign doubled down on their rhetoric throughout Wednesday, claiming that the election was being stolen by Democrats because the majority of uncounted votes were being reported in Biden's favor. Election experts warned for months before the election about the possibility of a "red mirage," where Trump appears to be ahead on Election Day only to have absentee and early votes bridge the gap and lead to a Biden victory.
The Trump campaign has also said they plan to challenge the vote count in Wisconsin—an effort that former Wisconsin Republican Gov. Scott Walker predicted will prove futile—while they sued to stop vote-counting in the pivotal states of Pennsylvania and Michigan amid a demand for greater access to observe the tallying of ballots. A third lawsuit was filed in Georgia regarding the way absentee ballots are stored and processed.
Other Republicans joined McConnell and Rubio in giving the president's rhetoric a thumbs down while not explicitly referring to him.
"Under our Constitution, state legislatures set the rules and states administer our elections," Sen. Rob Portman (R-Ohio) said in a statement that congratulated Trump for recapturing his battleground state. "We should respect that process and ensure that all ballots cast in accordance with state laws are counted."
"It's that simple," Portman continued. "I hope we can reach a final resolution as quickly as possible."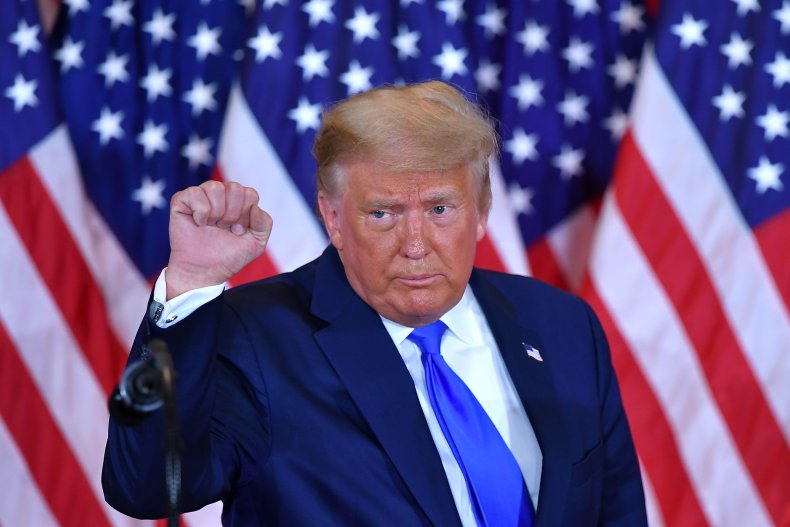 The pushback was similar from Sen. Mike Lee (R-Utah), a conservative Trump ally, and the Beehive State's governor-elect.
"Once again, we have an extremely close presidential election on our hands. It's best for everyone to step back from the spin and allow the vote counters to do their job," Lee told The Salt Lake Tribune in a statement. "The most important thing is that we have a fair count that the American people can trust."
Gov.-elect Spencer Cox, a Republican who, as the state's current lieutenant governor, is Utah's top election official, was more pointed in his condemnation of Trump's election claims. He labeled the president's rhetoric as "very concerning" and tweeted that there's "nothing nefarious" about counting legitimate votes after Election Day.
"I have a deep concern every time we call into question the process of elections without any evidence," Cox told The Tribune.
The crucial swing state of Arizona was called for Biden by the Associated Press and others, including Fox News, infuriating the Trump campaign because of the number of votes left to count even though the campaign sued in other states to stop ballots from being tallied. The state went for Trump in 2016.
Arizona's Republican governor, Doug Ducey, also broke with Trump and said patience is key before any victories are declared in races up and down the ticket.
"Arizonans have cast their votes," Ducey said in a statement, "and we need to make sure all their voices are heard fairly and accurately."
This story was updated to include Georgia to the list of states the Trump campaign has sued.