Prominent Republicans Speak of Peaceful Transfer of Power After Trump's Election Comments Stoke Fear
After President Donald Trump declined to commit to a peaceful transfer of power following the November 3 election, several prominent Republicans have voiced their commitment to a peaceful transition as mandated by the Constitution.
Speaking to reporters on Wednesday, Trump did not commit to a peaceful transition. Instead, he reiterated his concerns that the election will be marred by voting fraud—despite a lack of evidence. "We'll see what happens," the president said.
"Get rid of the ballots and you'll have a very peaceful—there won't be a transfer, frankly. There will be a continuation," Trump said. "The ballots are out of control. You know it, and, you know, who knows it better than anyone else? The Democrats know it better than anyone else."
Senator Mitt Romney, a Utah Republican who has frequently clashed publicly with Trump and was the only GOP senator to vote to remove the president following his impeachment earlier this year, was quick to raise concerns about Trump's comments.
"Fundamental to democracy is the peaceful transition of power; without that, there is Belarus. Any suggestion that a president might not respect this Constitutional guarantee is both unthinkable and unacceptable," Romney tweeted on Wednesday evening.
Since August, Belarus has faced large-scale protests following contested election results that showed President Alexander Lukashenko winning re-election with about 80 percent of the vote. The European Union and the U.S. have said the election was "neither free nor fair."
Senate Majority Leader Mitch McConnell, a Kentucky Republican, also appeared to push back against concerns about a peaceful transition with a Thursday morning Twitter post.
"The winner of the November 3rd election will be inaugurated on January 20th. There will be an orderly transition just as there has been every four years since 1792," McConnell wrote.
Senator Marco Rubio, a Florida Republican, went on Twitter Thursday morning to insist that the election's outcome will be peaceful.
"As we have done for over two centuries we will have a legitimate & fair election. It may take longer than usual to know the outcome, but it will be a valid one," Rubio wrote. "And at noon on Jan 20, 2021, we will peacefully swear in the President."
Representative Liz Cheney, a Wyoming Republican, shared a similar message on Thursday.
"The peaceful transfer of power is enshrined in our Constitution and fundamental to the survival of our Republic. America's leaders swear an oath to the Constitution. We will uphold that oath," she tweeted.
Senator Lindsey Graham, a South Carolina Republican and staunch Trump loyalist, suggested in a Thursday morning interview with Fox News that the results of the election would likely end up before the Supreme Court. But he insisted that Republicans and Democrats would accept the outcome, regardless of the results.
"We will accept the court's decision, Republican and Democrat. I promise you as a Republican, if the Supreme Court rules in favor of Joe Biden, I will accept that result," Graham said. "My hope is that we have such an overwhelming victory we don't have to worry about the courts."
Newsweek reached out to the White House as well as several other GOP lawmakers for comment, but they did not respond in time for publication. After publication, a spokesperson for Senator Susan Collins of Maine emailed Newsweek a screenshot of a tweet posted by the Republican lawmaker after this story was published.
"One of the foundations of our democracy is a peaceful transition of power between administrations. That has been true throughout our history, and this year will be no different. The winner of the presidential election will be sworn in on January 20th," Collins wrote.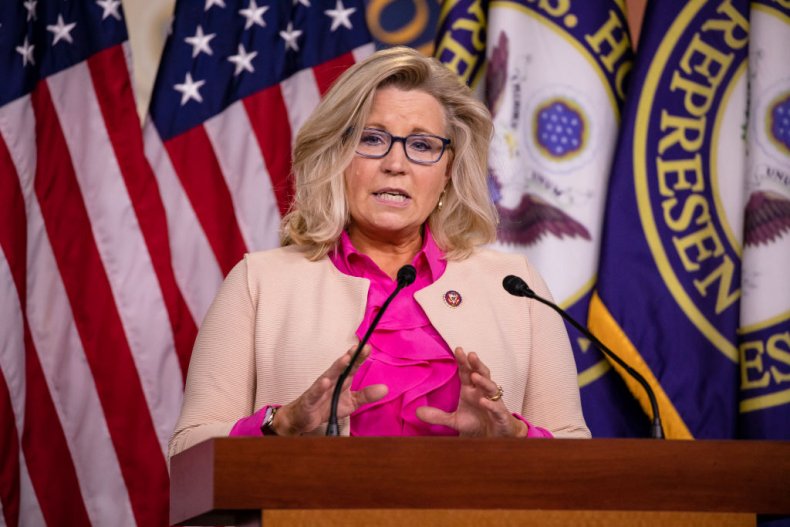 With nearly 40 days until the election, nearly all recent national polls suggest that Joe Biden is favored to win. The current RealClearPolitics and FiveThirtyEight averages of national polls show Biden ahead by more than 7 percentage points nationwide. Polling out of key battleground states—Arizona, Florida, Michigan, North Carolina, Pennsylvania and Wisconsin—indicates the Democratic nominee is favored to win in all six, although the race is tight in Florida and North Carolina.
Prominent Democrats and some anti-Trump Republicans have raised alarms that the president could refuse to leave office, even if Biden comes out as the clear winner. Bipartisan groups of academics, as well as current and former government officials, have even held discussions, hashing out a range of scenarios and possible responses if Trump refuses to step aside.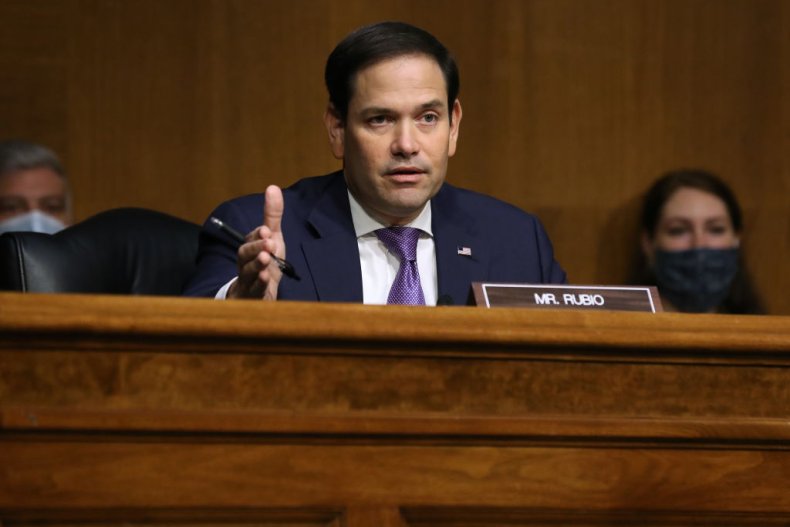 Former Democratic presidential candidate Bernie Sanders, a Vermont independent, has warned of a "nightmare scenario" if Trump refuses to leave office.
"We are living in an unprecedented and dangerous moment—extremely dangerous moment—in American history," the senator told The New York Times this week.
Updated 10:45 a.m. ET: A tweet from Senator McConnell has been added.
Updated 11:53 a.m. ET: A tweet from Senator Collins has been added.