McDonald's Customer Caused $10,000 In Damage Over Chicken Sandwiches: Cops
A McDonald's customer in Tennessee allegedly caused $10,000 in damage after he became upset about getting $2 in change and chicken sandwiches, according to police.
The Memphis Police Department (MPD) said they raced to a McDonald's restaurant in 3149 Thomas Street following reports of a disturbance at 11:30 a.m. on June 19.
In a Monday, June 27, Facebook statement an MPD spokesperson added: "Officers were advised by the staff that a customer was upset about $2 worth of change and chicken sandwiches.
"The suspect made threats to do bodily harm to the female employees, and knocked the cash registers off their stands onto the floor, causing $10,000 worth of damage."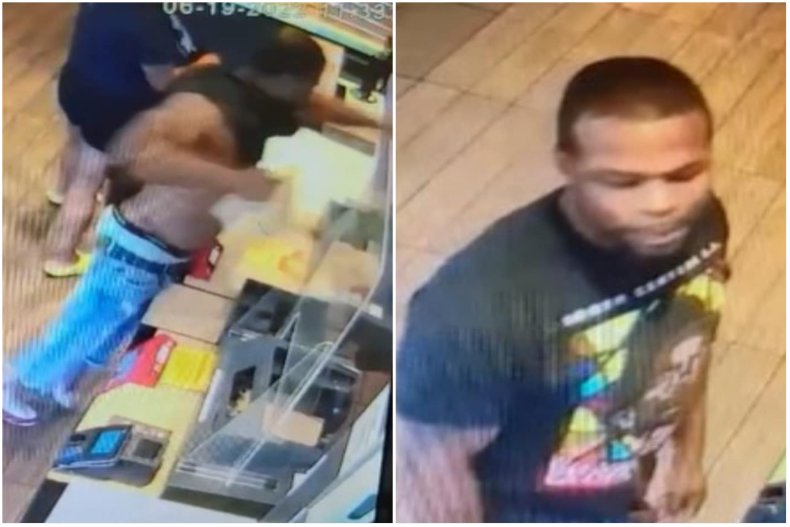 According to Memphis police, no arrests had been made as of Monday evening. It added the investigation into the incident was ongoing.
In 2019, the Bureau of Labor Statistics found that 20,870 employees in the private industry experienced trauma from non-fatal workplace violence.
It also found 68 percent of those were female, 65 percent were aged 25 to 54, and that 21 percent needed 31 or more days away from work to recover.
The MPD added anyone with any information about the incident should call Crime Stoppers at 528-CASH. People who do will be given a secret ID number and their identity will remain anonymous.
Those who want to submit their tips online can do so at http://www.crimestopmem.org where they will be able to review wanted fugitives and safely send investigators any helpful information on the suspect or people responsible for the crime.
Newsweek has contacted the MPD for comment.
Sadly, there have been numerous incidents of workplace violence that have occurred in fast-food restaurants across the U.S. Earlier this month, a McDonald's employee allegedly shot his manager during an argument at a restaurant in Georgia.
The employee, identified as 21-year-old Christopher Jean-Piere, went on the run shortly after the shooting at the outlet on Moreland Avenue, in Atlanta, on Friday, June 3.
Last month, a McDonald's worker in Memphis admitted to having pointed a gun at three customers.
Taurean Moy, 20, was working at the McDonald's when the women walked in after 4 a.m. through an unlocked door and approached the counter to order food. A few minutes later, Moy showed up from the kitchen allegedly holding a handgun with a red T-shirt on the handle.
Authorities said he waived his Miranda rights and confessed his actions in a video statement. He was then charged with three counts of aggravated assault and one count of evading arrest.