McDonald's Employee Killed in Targeted Drive-Thru Shooting
An employee at a McDonald's in Maryland was shot and killed at a drive-thru window early Friday in what police believe was a targeted killing.
At around 4:45 a.m., officers responded to a report of gunshots at the McDonald's in Gambrills, Maryland, the Anne Arundel County Police Department said in a statement shared on social media.
At the scene they found a man dead of an apparent gunshot wound.
"The victim was identified as Britrain Marcelus Gray, 23, of Odenton, and was working at the restaurant at the time of the shooting," police said, noting that Gray's manner of death will be determined by a medical examiner.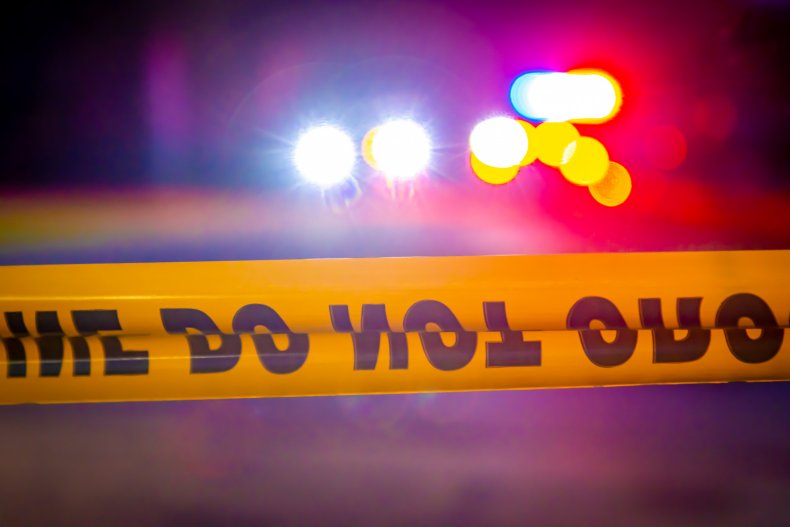 Police don't believe that Gray's death was a random act of violence and say there is no threat to public safety.
"The detectives feel that based on the information that they've gathered at the scene that it was targeted, it's not random," Corporal Chris Anderson of the Anne Arundel County Police Department told Newsweek in an interview Friday.
Anderson said that Gray was shot at the drive-thru window and that the suspect "never entered the restaurant." Police have yet to make any arrests and the suspect is still at large.
"This is an active and fluid investigation where the Anne Arundel County Police are urging anyone with information to come forward," the department stated.
The shooting in Maryland marks one of the latest acts of violence at a U.S. fast food restaurant.
In a separate incident at a McDonald's in Georgia last month, a man was shot after an argument inside the restaurant moved outside. When officers arrived on the scene they found a man with a gunshot wound in a parking lot. He was taken to the hospital in critical condition.
At a Wendy's in Illinois in February, a man allegedly opened fire into the restaurant. At the time, the Swansea Police Department said the man went to the restaurant's drive-thru and "was not happy with the service."
"He then asked to speak to a manager who talked to him through the closed glass door. He pulled out a pistol and shot several times into the glass door and dining area," the department stated. No one was injured in that shooting.
Police in Alabama said last month that an employee at an Arby's restaurant was arrested after they allegedly threw hot grease on a customer in the drive-thru.
"The employee was taken into custody at the scene and the case remains under investigation," the Hueytown Police Department said at the time.