McDonald's Launches Swimwear Range—Yes, Really
McDonald's is swapping burgers for "budgie smugglers" with the surprise release of its first swimwear range.
The Australian arm of the fast-food chain is about to launch limited-edition Ronald McDonald-themed swimwear for men and women.
The range, which will be available from this weekend, includes bikinis, one-piece swimsuits, bucket hats and briefs emblazoned with images associated with the Golden Arches.
McDonald's Australia revealed the unlikely collaboration on Wednesday, via a tweet that read: "Hey @BudgySmuggler how 'bout we make some nuggie smugglers?"
Budgy Smuggler, a swimwear brand named after the Australian slang for men's tight briefs, replied: "We are game."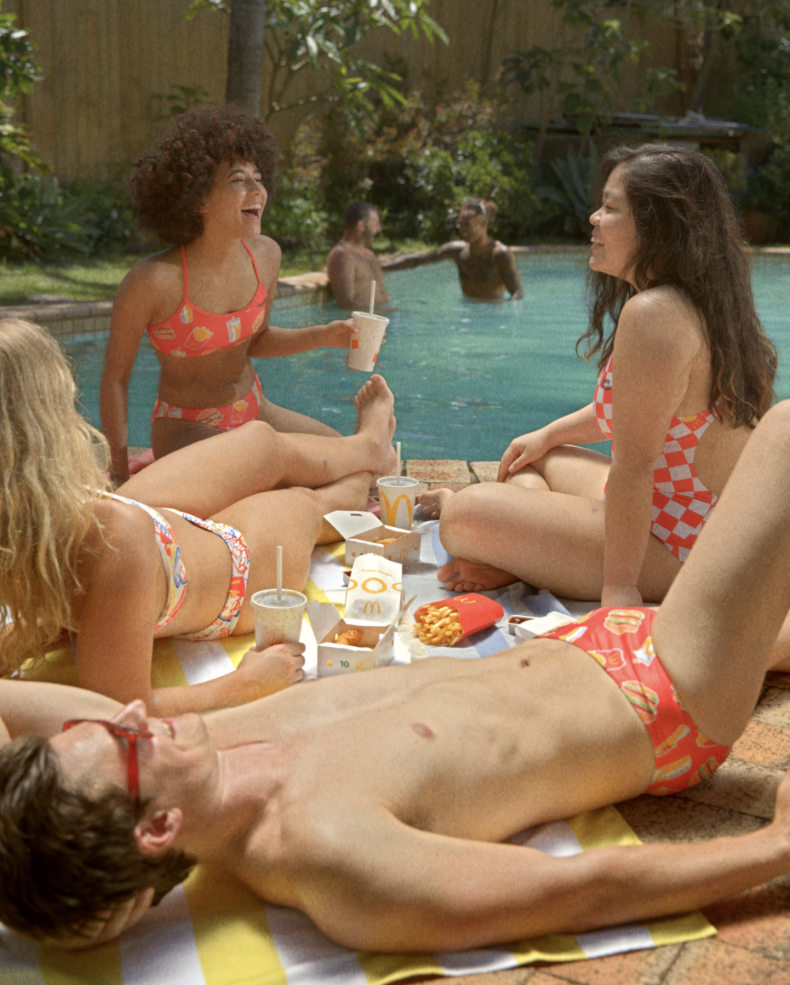 Liz Whitbread, senior brand manager for McDonald's Australia, said in a statement: "This summer is all about doing things we love with people we love. The limited-edition range of swimwear is bold, fun and eye-catching, perfect for enjoying the summer season in style."
However, the swimwear—released as the fast-food chain celebrates half a century in Australia—will not come cheap. Anyone wanting to flaunt their love of McDonald's at the beach or by the pool will have to pay between 55 and 90 Australian dollars ($40 to $64).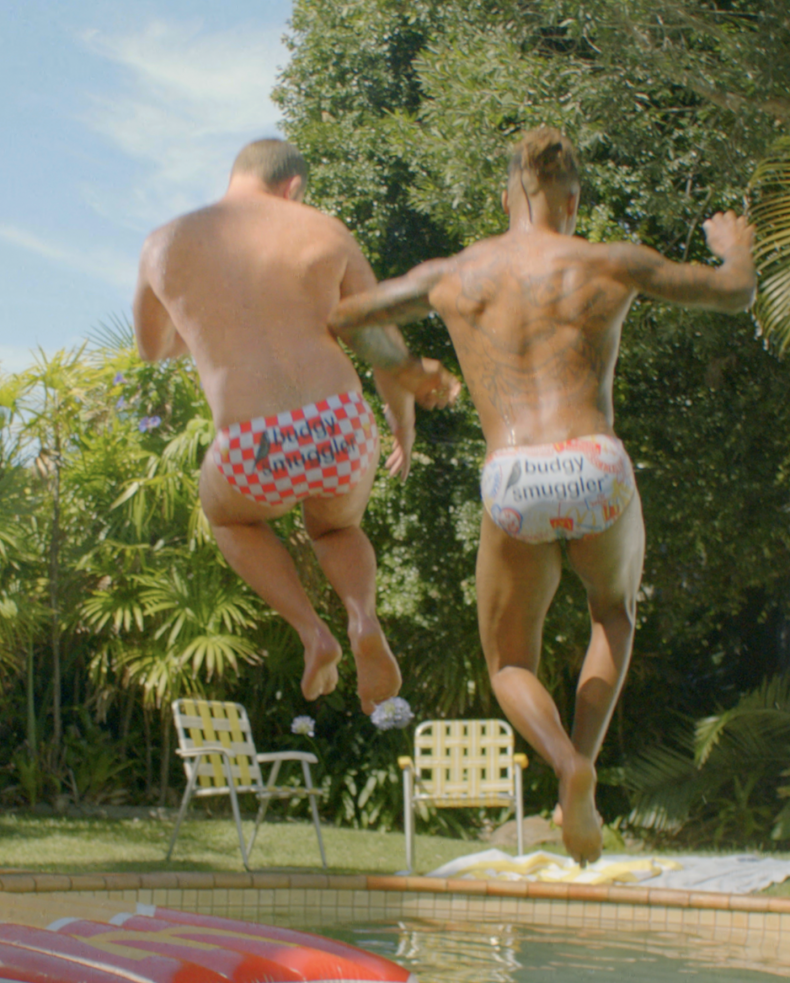 Fast-food fashion is not the only reason McDonald's has made headlines in recent months.
One of the chain's employees went viral in December after uploading a video to social media that appeared to show her entering her own drive-thru code into the system while registering a customer's order.
These codes reportedly add points to loyalty accounts that can later be exchanged for free food. Some viewers supported the woman, with one writing: "Only other minimum wage slaves get this." Others warned that the employee could get fired, however.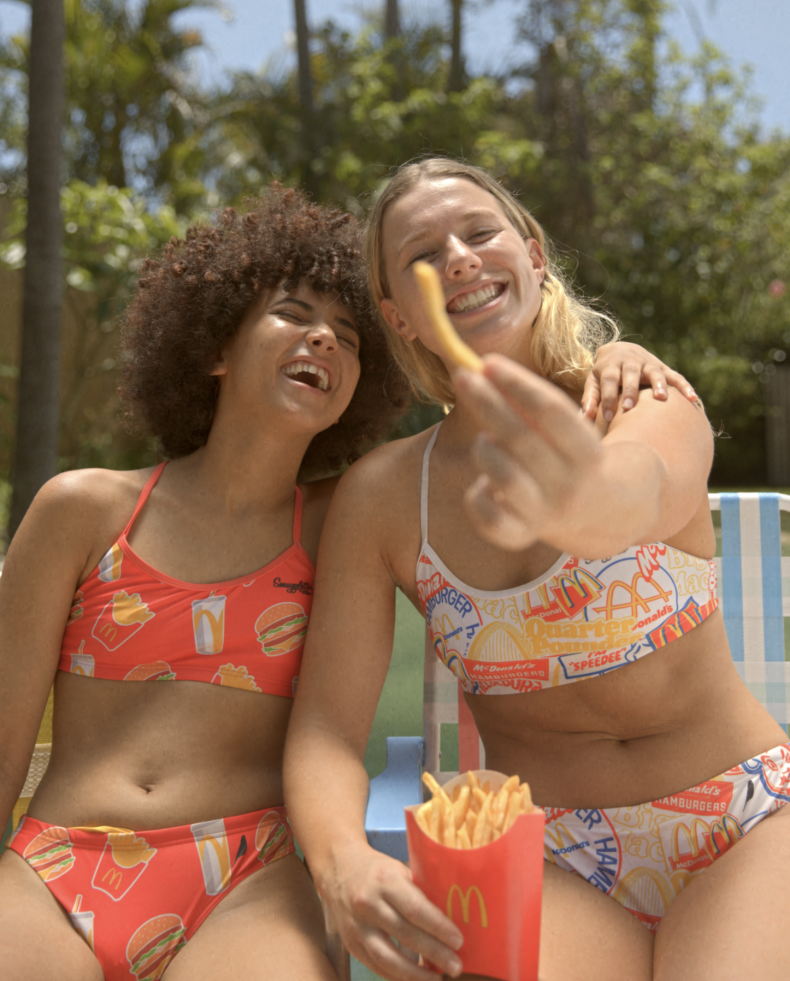 Another McDonald's employee recently posted a clip to TikTok revealing what she does when customers request unsalted fries.
Many customers assume that cooks are required to make a fresh batch of fries to ensure there is no salt on them.
However, in the video uploaded in December, a woman wearing a McDonald's uniform showed fries, cooked and sitting above the frying basket ready to be served, with the caption: "Me purposely leaving fries above the oil after they're done in case someone asks for no salt fries when they just want fresh fries."
The woman said customers should be brave and actually ask for fresh fries, writing: "Next time use your big girl words."
Another video that went viral at the end of last year showed a McDonald's restaurant that appeared to be offering stationary bikes for customers to sit at and exercise while they eat.
McDonald's told Newsweek that the machines were "green charging" bikes and were being tested at two locations in China.
A spokesperson said: "The bike generates electricity to power everyday devices like mobile phones and is a part of McDonald's China's Upcycle for Good project, an initiative focused on creating products with plastic parts from recycled materials."