Michael Lee Aday, the rocker better known to the world as Meat Loaf, has died aged 74.
Beginning his career as an actor in the countercultural phenomenon Hair, the singer quickly became known for his elaborate "rock opera" albums, the most famous of which was the 43 million-copy selling Bat Out of Hell.
The artist, born Marvin Lee Aday but legally changing his name to Michael in the 1980s, managed the rare feat of having the number one single and album on the Billboard charts in 1993, when Bat Out of Hell II and "I Would Do Anything For Love (But I Won't Do That)" both hit the hot spot.
Most of his best work was with Jim Steinman, the songwriter of much of Bat Out of Hell who himself died in April 2021.
Here are just some of the great songs that Meat Loaf created both with Steinman and without.
5 great Meat Loaf songs
"Hot Patootie – Bless My Soul"
Meat Loaf has about five minutes of screen time in the cult movie The Rocky Horror Picture Show, but he manages to make a big impression with his single song, launching a million Halloween costumes in the process.
Playing Dr. Frank N' Furter's original experiment, Meat Loaf comes riding into the film on his motorbike like a...well, bat out of hell, instantly consolidating the star persona the singer would have for much of his career.
"Two Out of Three Ain't Bad"
His second-highest-charting song in the U.S., it reached number 11 in 1978. The final song written for Bat Out of Hell, it was Steinman's answer to a colleague who said he should write something simple.
To do this, Steinman used as his template the Elvis Presley song "I Want You, I Need You, I Love You," but had to add his own twist – in Meat Loaf's version, he certainly wants and needs his lover, but is never going to love her.
"Bat Out of Hell"
The singer met composer Jim Steinman while the pair were both working in theater in the 1960s and 1970s. During work on a musical called Neverland ("a rock 'n roll sci-fi version of Peter Pan") Steinman realised that the songs he was working on would work as an album.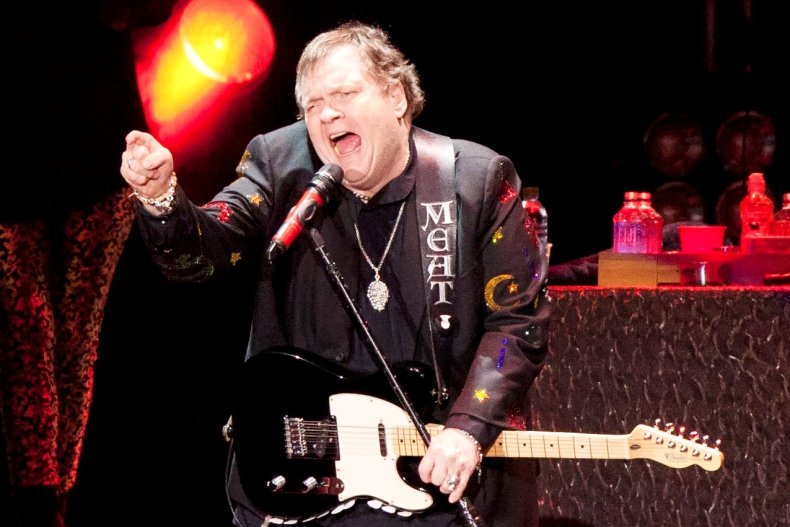 "Bat Out of Hell" (the song and the album) is a result of that. The album is now the fourth best-selling studio album of all time, and its title track is the jewel in its crown. The song is Steinman's take on car crash songs from the 1960s like "Leader of the Pack," but fully turned up to 11 (and stretched out to 10 minutes).
"You Took the Words Right Out of My Mouth"
In Meat Loaf's autobiography, he says that this song came out of him asking Steinman to write a standard pop song (a standard thing people would ask of Steinman it seems) rather than another 15 minute mini-symphony.
The result was this four minute rock song – five minutes if you include the Baroque spoken word intro by Steinman himself, where he asks a woman, "on a hot summer night, would you offer your throat to the wolf with the red roses?" And per Meat Loaf, this was the song that convinced him to do the whole album with Steinman – and one of the main reasons they got a record deal after many rejections.
"Paradise By the Dashboard Light"
Steinman's attempt at making what he called "the ultimate car/sex song," "Paradise By the Dashboard Light" may be the only song to hit the top 40 that is interrupted mid-way by an extended radio broadcast of a baseball game.
Eight minutes long on the album version, according to Meat Loaf's VH1 Storytellers episode the original version was a patience-demanding 27 minutes long – during which, much like the protagonist of the song, listeners would have been "praying for the end of time."
"Dead Ringer For Love"
How do you follow up one of the biggest-selling albums of all time? You do not follow Meat Loaf's example. He was forced to wait four years to release his follow-up, after a physically-demanding (and drug fuelled) tour saw him lose his voice for a time.
In 1981, however, he was able to exceed duets like "Paradise By the Dashboard Light" from Bat Out of Hell with "Dead Ringer For Love," his duet with an uncredited Cher. Allmusic.com described the song as "the Grease soundtrack on steroids," which is about as good a description of the Meat Loaf oeuvre as you could think of.
"I'd Do Anything for Love (But I Won't Do That)"
Meat Loaf's biggest-selling single, it reached number one on the Billboard Hot 100 in 1993, and won the singer his only Grammy.
Twelve minutes of Gothic excess, the song is also famed for its Beauty and the Beast-inspired music video, directed by future Transformers director Michael Bay. The Meat Loaf-Steinman collaboration also launched a million hack jokes about what exactly the "that" the singer would not do for love was.
This joke became so commonplace that Meat Loaf even had to explain what he wouldn't do for love via a chalkboard on his edition of VH1 Storytellers.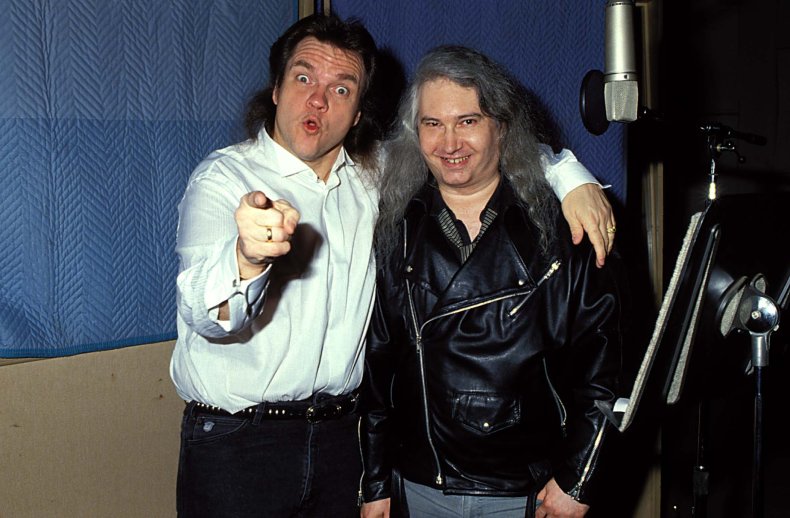 "Rock and Roll Dreams Come Through"
After Bat Out of Hell made Meat Loaf and Steinman superstars, the latter also decided to release his own solo album Bad For Good in 1981.
Though Steinman's version hit a respectable number 32 on the Hot 100, it is Meat Loaf's version 12 years that is better remembered.
The second single from the singer's number one album Bat Out of Hell II, the song reached number 13 in the charts – perhaps helped by its music video starring a 19-year-old Angelina Jolie.
"I'd Lie to You (And That's the Truth)"
Meat Loaf's highest-charting single not written by Steinman, "I'd Lie to You" was penned by Diane Warren, the power ballad queen behind hits like "If I Could Turn Back Time," "I Don't Want to Miss a Thing" and "Nothing's Gonna Stop Us Now."
The song continues the trend of high-concept Meat Loaf music videos, with the singer and actor paying tribute to Indiana Jones in a high-action caper. The song, however, proved that it was not only Steinman who wrote long songs for the singer – the album version still manages to be nearly seven minutes long.
"A Kiss is a Terrible Thing to Waste"
This song is somewhat of a Steinman super-group – it brings together two of the stars he is most associated, Meat Loaf and "Total Eclipse of the Heart" singer Bonnie Tyler.
It also sees the singer and songwriter returning to their muscial roots – the song is from Whistle Down the Wind, the musical Steinman wrote with Andrew Lloyd Webber.
"It's All Coming Back to Me Now"
Steinman and Meat Loaf were so tied in the public's imagination that in 2006, Meat Loaf even had to cover a Steinman song he had written for another artist.
The singer had tried to record the song for years, but Steinman had seen it as a song for a woman – and even won a court movement to stop Meat Loaf releasing it. As such, the most famous version is the one released by Celine Dion in 1996, but Meat Loaf finally got his chance to record it a decade later.
Per the singer, he sees it as a song about his collaboration with the songwriter. He told the Herald Sun: "To me it wasn't a song about romance, it was about me and Jim Steinman. We'd had a load of problems with managers in the early '80s and all of a sudden after five years we started to communicate."