Meghan Markle's father says he wants to see her and Prince Harry "in a courtroom face-to-face" and is willing to testify against her in a libel lawsuit.
The Duchess of Sussex is being sued by her half-sister Samantha Markle based in part on her Oprah Winfrey interview, as well as briefings to her former communications secretary.
And Thomas Markle said he will take Samantha's side as he launched a new YouTube channel, titled "Remarkable Friendship," with photographer Karl Larsen.
Markle Sr. said: "I've been trying for almost four years to get to see my daughter and her ginger husband in a courtroom face-to-face.
"I haven't seen them face-to-face. I haven't seen my grandchildren. I'd be thrilled to come to court and talk and defend my oldest daughter [Samantha]."
However, he suggested Meghan may settle out of court rather than defend the statements that form the basis of the lawsuit.
Markle Sr. said: "There are so many obvious, obvious lies that are immediately challenged that I can't imagine Meghan even going into the court with this. I think she should settle because she can't defend the things she said."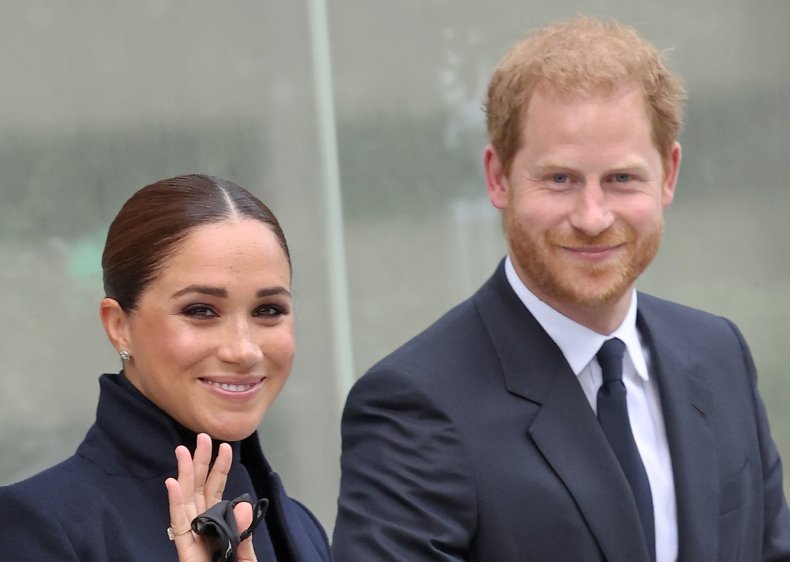 Meghan's attorney, Michael Kump, was dismissive of the case in a statement released to Newsweek: "This baseless and absurd lawsuit is just a continuation of a pattern of disturbing behavior. We will give it the minimum attention necessary, which is all it deserves."
Meghan and her father have been estranged since the days leading up to her royal wedding when he was caught staging photographs with the paparazzi.
Thomas experienced a heart attack, was admitted to hospital and did not make the ceremony at St George's Chapel, Windsor, in May 2018.
In the aftermath, he did interviews criticizing the duchess, leading to tensions between Meghan and the royals.
An email revealed during her lawsuit against The Mail on Sunday showed she told her communications secretary, Jason Knauf, in August 2018 how Prince Harry's family were constantly berating him over Thomas Markle's disclosures.
Another email in the same court case showed Meghan authorized the royal aide to brief two biographers about her half-sister in a message that now forms part of Samantha's libel complaint.
The duchess sent Knauf background notes on her relationship with Samantha ahead of his meeting with Omid Scobie and Carolyn Durand, authors of Finding Freedom, in 2018.
Court filings show Meghan told him Samantha had three children by three different husbands and lost custody of all of them, which she says is false.
Markle Sr. accused Harry of hypocrisy for telling him not to do interviews at the time of the wedding before going on to later appear on The Late Late Show with James Corden from an open-top tour bus.
He said in his YouTube video: "It amazes me that a man that tells me 'don't talk to anyone' rides on the top of a bus down Hollywood Boulevard doing an interview.
"It amazes me that they go on Oprah Winfrey for hours and talk and expose things they shouldn't be exposing to anyone.
"I think its so disrespectful to the royals. I am basically what you'd call on the queen team. And I have great respect for all the royals."
For more royal news and commentary check out Newsweek's The Royal Report podcast: