Meghan Markle's Sister Accuses Her of Slut-Shaming in Libel Lawsuit
Meghan Markle attempted to "slut-shame" her half-sister and "destroy her credibility and reputation," court filings from a libel lawsuit allege.
The Duchess of Sussex is being sued for defamation by Samantha Markle over briefing notes she emailed to her communications secretary in 2018.
Meghan had authorized Jason Knauf to meet with Omid Scobie and Carolyn Durand, authors of The New York Times bestselling biography of her Finding Freedom, and gave him what she described as "background reminders."
Samantha Markle is now suing over the content of those briefing notes as well as remarks Meghan made during her Oprah Winfrey interview.
Meghan's attorney was dismissive of the case in a statement released to Newsweek and it is yet to be seen whether Samantha will succeed in drawing her sister into the Florida lawsuit.
However, if the action goes to trial it could create another legal headache for the duchess, an outspoken feminist, months after she won a grueling three-year litigation against U.K. tabloid The Mail on Sunday.
A court filing from the lawsuit, seen by Newsweek, describes Meghan's allegations and gives Samantha's attorney's responses.
It read: "Samantha had three children from three different fathers. This is false. Samantha has been married twice and has three children.
"As one reporter noted, this is Meghan's attempt to 'slut-shame' Samantha
and further destroy her credibility and reputation."
The filing added: "Samantha had 'lost custody of all three of her children.' This is false. Samantha never lost custody of any of her children.
"This is Meghan trying to destroy Samantha's credibility and reputation because a mother must be doing something very wrong to lose custody of her children."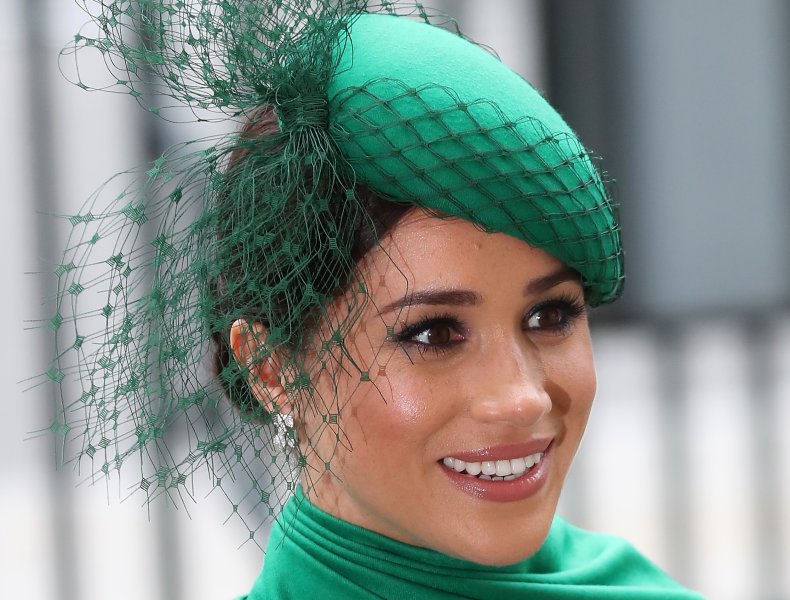 The allegations relating to Samantha Markle's children and ex-husbands did not make it into Finding Freedom and it is not clear whether Knauf passed the information on.
However, her complaint alleges that Knauf's meeting with the authors did feed into the content of the book.
The filing reads: "[Meghan's] defamatory email to her public relations representative, Mr. Knauf, was not only published globally, but it formed the basis for a full chapter in the New York Times best-selling book, Finding Freedom, titled 'A Problem Like Samantha.'
"Indeed, the first sentence of Chapter 12 disparagingly states 'The trouble began with Samantha Markle.'"
The complaint detailed several allegations published in the book which it said were false.
The filing read: "Samantha was not invited to Meghan's first wedding. This is false. Samantha was invited, but the wedding was in Jamaica.
"Samantha was confined to a wheelchair due to multiple sclerosis, she
had a young daughter, and she was in school at that time.
"For these reasons, Samantha was unable to attend the wedding in Jamaica."
For more royal news and commentary check out Newsweek's The Royal Report podcast:
The bar will be higher for Samantha Markle's claim than for one filed in Britain by Prince Harry against tabloid The Mail on Sunday because U.K. libel laws are stricter on publishers.
Samantha Markle, unlike Harry, will have to prove not only that the allegations in the email were false but that Meghan knew they were false at the time they were made.
The court filing reads: "[Meghan] had actual knowledge and the intent that the false information she provided to Mr. Knauf would be communicated to the authors and published globally in the book Finding Freedom and disseminated worldwide through the media."
Michael Kump, Meghan's lawyer, said in statement sent to Newsweek: "This baseless and absurd lawsuit is just a continuation of a pattern of disturbing behavior. We will give it a the minimum attention necessary, which is all it deserves."