How Meghan Markle Aide Behind Bullying Accusation Forced Her Into Humiliating Apology
Meghan Markle was forced into a public apology for unintentionally misleading a court by the same aide who accused her of bullying.
The Duchess of Sussex wrote a 20-page witness statement in which she said she had forgotten a series of emails that appeared to contradict past court filings by her lawyers.
It came after former press secretary, Jason Knauf, handed over a trove of her private messages showing Meghan and Prince Harry had authorized him to give information to the authors of biography Finding Freedom.
The episode is particularly significant because Knauf is the same palace staffer who wrote an email in October 2018 accusing the duchess of bullying two PAs out of Kensington Palace.
That message was leaked to U.K. newspaper The Times days before Meghan and Harry's Oprah Winfrey interview, in which she accused palace staff of playing an active role in spreading misinformation about her in March.
However, even then the dispute between the pair had been threatening to bubble over into the public domain for months.
Meghan's Oprah interview stunned a global audience of millions when she described experiencing suicidal thoughts against the backdrop of negative press coverage.
Centre stage within the critical reporting was, she said, a story accusing her of making Kate Middleton cry, which she said was false but which the palace refused to publicly deny.
A similar allegation relating to a different news outlet had already found its way into Meghan's high profile lawsuit against The Mail on Sunday over a private letter she sent her father.
'Tremendous Emotional Distress'
As early as July 2020, Meghan told the High Court in London via a filing by her lawyers that she was left "unprotected" while pregnant.
The document, seen by Newsweek, read: "[Meghan] had become the subject of a large number of false and damaging articles by the UK tabloid media, specifically by the defendant [the publisher of The Mail on Sunday], which caused tremendous emotional distress and damage to her mental health.
"As her friends had never seen her in this state before, they were rightly concerned for her welfare, specifically as she was pregnant, unprotected by the Institution, and prohibited from defending herself."
The filing was the first time the palace had been dragged into the case and within months it became apparent that the former staff who now found themselves in the firing line might also have something to say.
In January 2021, The Mail on Sunday revealed it had a "high grade royal source" supplying information for its case, while four of Meghan's former aides instructed law firm Addleshaw Goddard to represent them.
Damaging Reputations And 'The Palace Four'
However, by this point the case was already looking like it could be a reputation mess for Meghan, even if she won, and her lawyers applied for a swift win without a trial through a process known as "summary judgement."
Nicknamed "The Palace Four" in court papers, at least some within the group of staffers had indicated a willingness to share information even as they were thwarted by Meghan's legal strategy.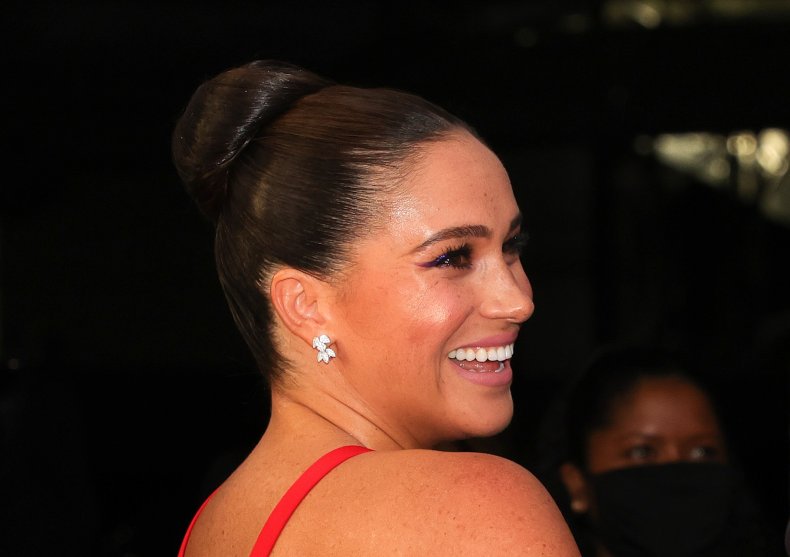 The duchess won her application for summary judgement, a resounding victory over what she termed the "illegal and dehumanizing practices" of the tabloid in a jubilant statement she released in February 2021.
Meghan and Harry, newly victorious, agreed to the Oprah interview which was scheduled for broadcast on March 7 when her dramatic allegations against the palace would be aired in full.
The 'Bully' Emails
However, as prime time special approached, the couple were beaten to the punch as U.K. newspaper The Times was leaked the "bully" email from October 2018.
Knauf told a superior in the message: "I am very concerned that the duchess was able to bully two PAs out of the household in the past year.
"The treatment of X [name removed] was totally unacceptable."
He added: "The Duchess seems intent on always having someone in her sights. She is bullying Y [name removed] and seeking to undermine her confidence.
"We have had report after report from people who have witnessed unacceptable behavior towards Y [name removed]."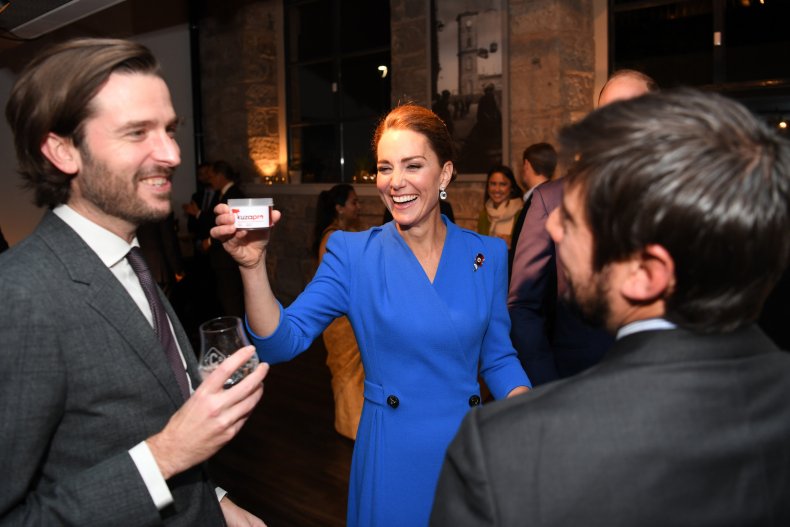 Days later, CBS broadcast Meghan's interview in which she described a mental health breakdown in the aftermath of a story accusing her of making Kate Middleton cry.
Meghan said: "I just didn't want to be alive any more. And that was a very clear and real and frightening constant thought."
The story ran first in U.K. broadsheet The Daily Telegraph and then on the front page of The Sun in November 2018, the month after Knauf's bullying accusation was sent.
In echoes of her court filing from summer 2020, Meghan told Oprah: "It's almost worse when you feel it through the expression of my mom or my friends, or them calling me crying, just, like, 'Meg, they're not protecting you'. And I realised that it was all happening just because I was breathing."
The Case Flares Again
However, the interview was not to be the last word between Meghan and her former staff as The Mail on Sunday appealed her court victory. Meghan had told her original High Court privacy and copyright case through lawyers that she did not co-operate with the authors of biography Finding Freedom and had not intended a private letter to her father to be made public.
Knauf handed over a series of emails and texts which showed she authorized him to brief the biographers with detailed information about her family, including allegations her half-sister was a bad mother, court filings show.
There were also text messages where she described referring to her father as "Daddy" because if the letter leaked it would pull on the "heart strings."
Meghan wrote: "Obviously everything I've drafted is with the understanding that it could be leaked so I have been meticulous in my word choice but please do let me know if anything stands out to you as a liability."
She added: "Honestly Jason, I feel fantastic, cathartic and real and honest and factual.
"If he leaks it then that's on his conscience but at least the world will know the truth, words I could never voice publicly."
The result was an apology from Meghan who said she had unwittingly mislead the court about her knowledge of the communications team's engagement with biographers because she forgot the email exchanges and put in the wrong search terms when combing through her inbox.
The duchess wrote: "I did not have the benefit of seeing these emails and I apologize to the Court for the fact that I had not remembered these exchanges at the time.
"I had absolutely no wish or intention to mislead [The Mail on Sunday] or the Court.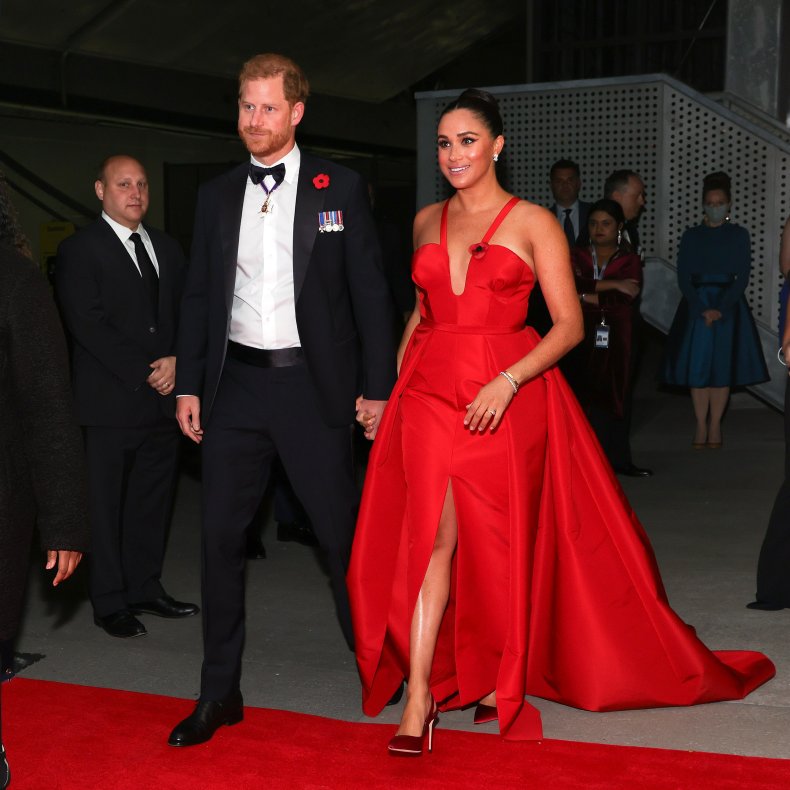 "In fact, had I been aware of these exchanges at the time of serving the Re-Amended Reply, I would have been more than happy to refer to them as I feel they strongly support my case."
She added that she had searched her emails for "Finding Freedom" but not uncovered the messages because the book did not yet have that title.
Could a Full Trial Be Looming?
The stakes are high for Meghan, if the newspaper wins, then the case will go for trial, meaning she will likely have to testify and also hand over more private messages, including with a group of her closest friends.
Her own lawyer said in a court filing: "To permit the defense to go to trial would only have facilitated further invasions of [Meghan's] privacy, all flowing from its publication of a private and deeply personal letter, whilst giving [The Mail on Sunday] the opportunity to profit handsomely from the media circus that would inevitably result."
The situation between Meghan and Knauf is particularly charged due to the fact he continued to work for Prince William and Kate Middleton through their charity the Royal Foundation, though he departs at the end of the year.
Even that may not be the end though, as the palace inquiry into the bullying allegations has yet to report, meaning there may be yet more bombshells from Meghan's former staffers still to come.
However, if Meghan is worried then she did not let it show as she watched Prince Harry give a speech at Intrepid Museum's Salute to Freedom Gala last night, November 10.
Quoted by Huffington Post, Meghan said "I'm always proud of my husband," following a question from a journalist.
In his speech, Harry said: "My experience in the military made me who I am today and I will always be grateful for the people I got to serve with—wherever in the world we were.
"But in war, you also see and experience things you hope no one else has to. These stay with us, sometimes like a slideshow of images."