Meghan Markle's Father Reveals Reason 'She Got Upset With Me' Amid Feud
Meghan Markle's father said she got upset because he was "giving too much attention to her brother and sister" as he called for them to make-up.
Thomas Markle appeared on British TV to say the Duchess of Sussex wanted him to stop talking to his other children, Thomas Markle Jnr. and Samantha Markle, her half brother and sister by an earlier relationship.
Both siblings have publicly criticised Meghan, with Samantha doing so within days of her relationship with Prince Harry being revealed in 2016.
Markle Snr. told ITV's Good Morning Britain: "There are some reasons that she got upset with me, and one was that she thought I was giving too much attention to her brother and sister. They were step [sic] brother and step sister but nonetheless she wanted me to stop talking to them and I couldn't.
"We're at a point where I think both us, we should grow up, talk, make up for the sake of the children now and for ourselves.
"This is ridiculous, it's been going on for almost four years. It's crazy."
Markle Snr. did not make clear when the duchess made the request; however, Meghan and Harry's engagement was announced nearly four years ago, in November 2017.
The 77-year-old also accused Meghan and Harry of being driven by financial reward and said the prince should call his upcoming memoir "Finding Money," a reference to Omid Scobie and Carolyn Durand's biography of the couple titled Finding Freedom.
Markle Snr said: "I think Harry has abandoned the Queen—his grandmother, the royal family, the British people, and the army—he's abandoned them all.
"All he does now is ride a bicycle around the neighbourhood he lives in. I don't know if that's much of a life for him either—it doesn't make sense."
He added: "Money isn't everything but the book he's writing should be not Finding Freedom but Finding Money. That's all they seem to care about right now."
In November 2017, Samantha Markle announced plans to write a biography called The Diary of Princess Pushy's Sister.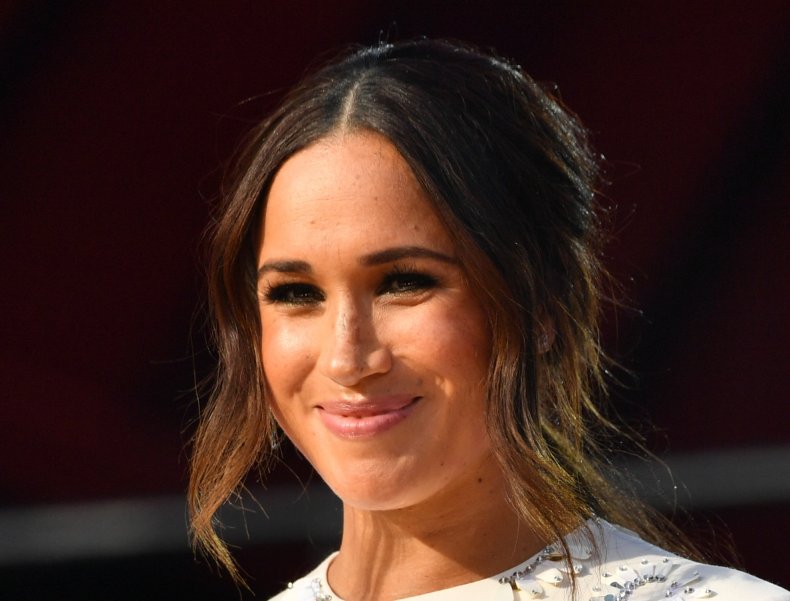 And after Meghan's engagement shoot in which the duchess was photographed in a $75,000 Ralph and Russo dress her half sister told In Touch magazine: "If you can spend $75,000 on a dress, you can spend $75,000 on your dad."
She added: "Meghan's education, her connections in the entertainment industry that got her her first job on Suits and even before then... he [Thomas Markle] gave her so much of who she is."
Samantha Markle repeated appeared several times on British TV in the run up to her half sister and Harry's wedding. At one stage she was turned away from Kensington Palace after arriving uninvited with a letter for Meghan.
Days before the wedding, Thomas Markle Sn.r was caught staging pictures with the paparazzi for money.
He told Harry and Meghan the stories were untrue but then had to admit they were not when CCTV emerged of him posing for the pictures.
He pulled out of the wedding and suffered two heart attacks but his relationship with his daughter never recovered.
Thomas Markle Snr told ITV: "I don't know what changed her. She's never been that way before and once she hooked up with Harry, she changed.
"I understand that she hooked up with Soho Club and a different group of people, but she's pretty much disowned both sides of her family, and I don't understand the reason for it."