Meghan Markle 'Furious' Over Photos at Medical Centre After Miscarriage—Book
Meghan Markle and Prince Harry were photographed leaving a medical appointment about her miscarriage—leaving them "furious," according to a biography.
The Duke and Duchess of Sussex were pictured leaving a medical centre in Beverley Hills on the Daily Mail's website on July 11 last year.
The images, credited to paparazzi agency Backgrid, showed the couple in face masks and Meghan in sunglasses climbing into what the newspaper described as a "gas-guzzling Cadillac SUV."
The website called the vehicle "an unusual choice for the staunchly eco-conscious duo" and quoted a review saying the car was "as far from environmentally-friendly as you can get."
However, an upcoming new edition of biography Finding Freedom has now revealed the appointment related to the miscarriage Meghan described as "almost unbearable grief" in an essay for The New York Times last year.
Quoted by The Independent, the book reads: "What should have been a deeply personal moment quickly became the top story on the Daily Mail Online, with a dozen photos of the masked couple getting into a Cadillac SUV."
The couple were "furious" at the intrusion into a private moment, co-authors Omid Scobie and Carolyn Durand wrote.
It is not clear whether the images were taken on the day Meghan experienced the miscarriage or at a later appointment.
Meghan discussed the devastating impact the miscarriage had on her during an essay, headline "The Losses We Share," for The Times.
She wrote: "Sitting in a hospital bed, watching my husband's heart break as he tried to hold the shattered pieces of mine, I realized that the only way to begin to heal is to first ask, 'Are you OK?'"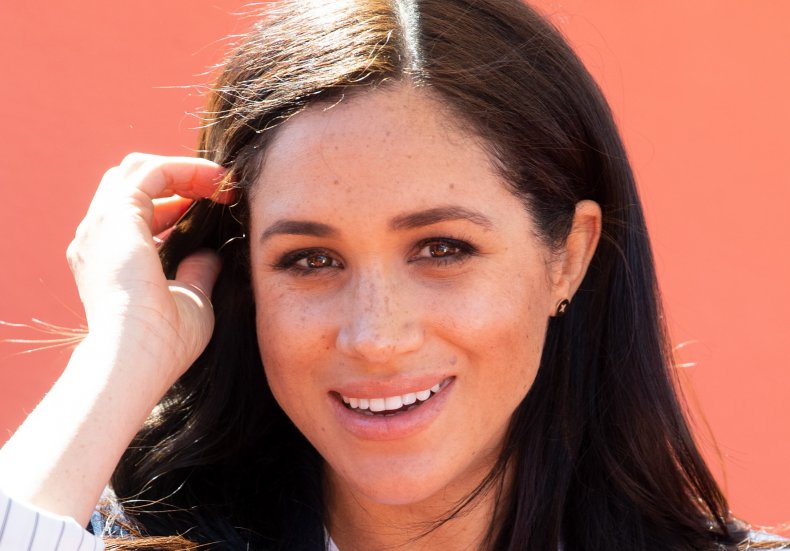 Meghan's essay described that visit as being to a hospital, while the paparazzi images were said to have been at a medical center.
The duchess told how her experience started one July day while she was holding Archie.
She wrote: "After changing his diaper, I felt a sharp cramp. I dropped to the floor with him in my arms, humming a lullaby to keep us both calm, the cheerful tune a stark contrast to my sense that something was not right.
"I knew, as I clutched my firstborn child, that I was losing my second.
"Hours later, I lay in a hospital bed, holding my husband's hand. I felt the clamminess of his palm and kissed his knuckles, wet from both our tears.
"Staring at the cold white walls, my eyes glazed over. I tried to imagine how we'd heal."
She added: "Losing a child means carrying an almost unbearable grief, experienced by many but talked about by few."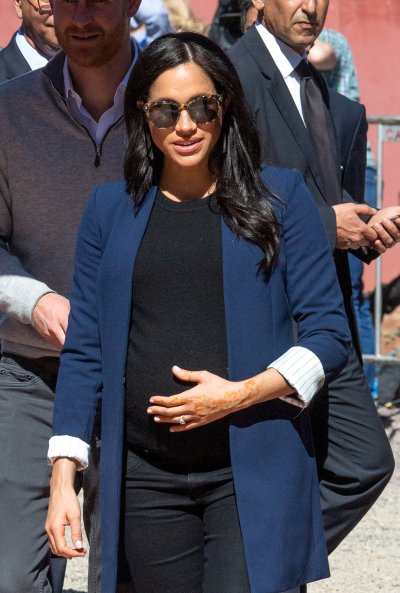 One week after The Daily Mail's images, German mass market tabloid magazine Bunte published pictures of their son Archie Mountbatten-Windsor, then 14 months old.
The images showed him playing with Meghan's mother, Doria Ragland in the private grounds of Tyler Perry's mansion and had been taken by another paparazzi agency, X17, using a drone.
Prince Harry in May told the Armchair Expert podcast how Page Six of The New York Post published paparazzi pictures of Meghan picking Archie up from his first day at pre-school.
He said: "Page Six of the New York Post, they took photos of my son being picked up from school on his first day."
The prince added: "It's this sort of rabid feeding frenzy, and going back to the kids point it's absolutely true. These kids don't get a choice; they don't get a say in it."