Meghan Markle's Net Worth Before Prince Harry Shows the Duchess of Sussex Was Already Financially Independent
The big news that Meghan Markle and Prince Harry are seeking financial independence from the royal family has prompted divisive reaction, with some social media users accusing the couple of benefiting from the U.K. taxpayer up to now, while others have praised them for being progressive and not relying on public funding.
On their new Sussex Royal website Wednesday, the Duke and Duchess of Sussex announced that over the course of 2020 they will stop accepting money from the Sovereign Grant, which is public funding bestowed upon Queen Elizabeth II and which the monarch shares among family members.
Meghan and Harry detailed their current financing, revealing that just 5 percent of the cost of their household is covered by the U.K. taxpayer. The 5 percent paid for by the Sovereign Grant, they say, is used only for official royal duties—such as travel to and from engagements and to pay household staff such as their communications staff.
The other 95 percent of the couple's income is given to them privately by Harry's father, Prince Charles, through revenues generated by his private estate, the Duchy of Cornwall.
Meghan and Harry say their decision to become financially independent of the royal family will make for a "progressive new role within this institution"—royals with their own money and revenue streams.
The couple say they will take on new work opportunities external to their royal duties in 2020. Before marrying Harry in May 2018, Meghan was a well-known actress and, unlike other members of the royal family, had her own personal wealth coming into the marriage.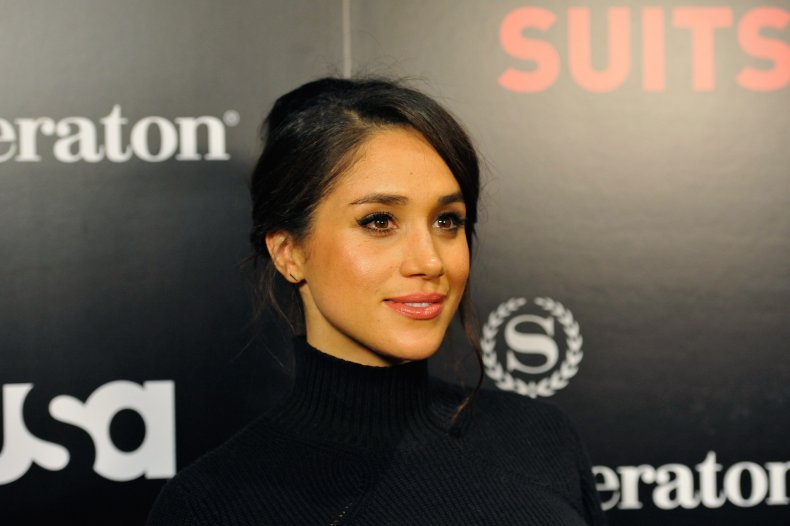 What was Meghan Markle's net worth before Prince Harry?
Before she married Harry, Meghan, 38, was said to have an estimated $5 million in the bank, according to Money.com.
Prior to marriage, Meghan shot to fame as an actress in the hit USA Network drama Suits, in which she played paralegal Rachel Zane for seven seasons.
Her income from the show would have been supplemented by movie roles in Horrible Bosses and Remember Me.
How much did Meghan Markle earn for Suits?
According to Fortune in 2017, Meghan was paid $50,000 per episode while starring in Suits, and she earned around $450,000 annually.
Meghan appeared in over 100 episodes and seven seasons of the show.
What is Prince Harry's net worth?
Prince Harry is worth around $25 to $40 million, Money.com reported last year.
Harry's fortune comprises of income from public funding through the Sovereign Grant and money earned through the Duchy of Cornwall.
As a pilot in the British Army Air Corps, Harry reportedly earned $45,000 a year, according to Fortune.
Harry also inherited around $13 million from his late mother, Princess Diana, upon turning 30 in 2014, reports Fortune. The inheritance was previously kept in a trust fund set up by Diana.
The graphic below, provided by Statista, illustrates how much the British royal family costs taxpayers.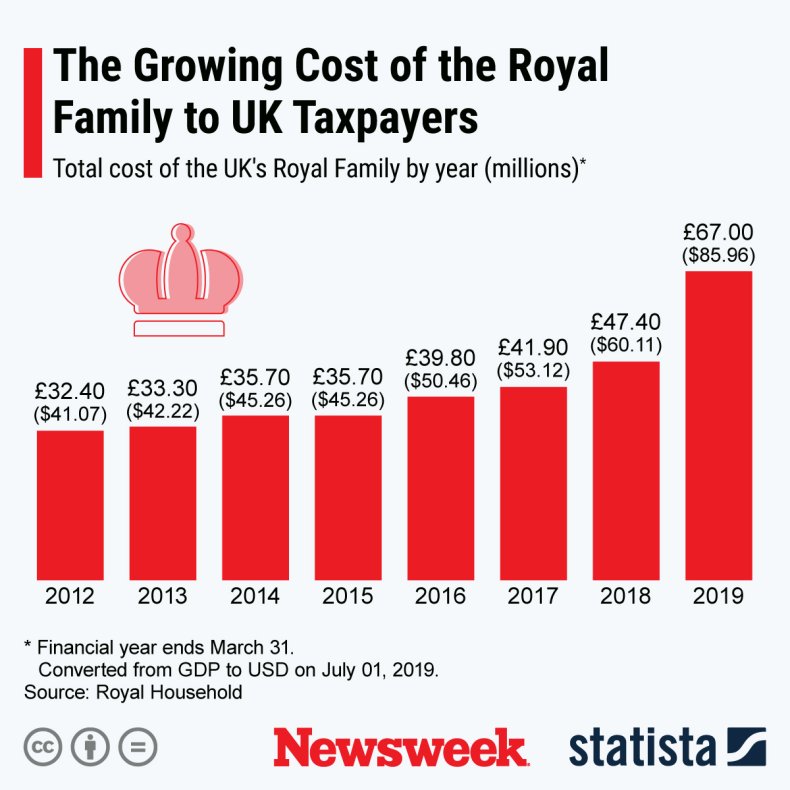 This article was updated to include an infographic.