Meghan Markle Reminds Us That Racism Remains Pervasive in British Society—Campaigners
Anti-racism campaigners say revelations made by Meghan, the Duchess of Sussex, in a bombshell interview with Oprah Winfrey show that racism remains entrenched in British society.
Meghan, who is biracial, revealed that while she was pregnant with her son Archie, there had been "concerns and conversations about how dark his skin might be when he's born."
Prince Harry confirmed the conversation, but declined to elaborate, saying only that it was "awkward" and he was "a bit shocked" by it.
He did not reveal which member of the royal family made the comment—with Meghan noting that disclosing their identity would be "very damaging to them." Winfrey later said that Harry told her the comment didn't come from his grandparents, Queen Elizabeth II or Prince Philip.
The couple also said that racism in tabloid media coverage played a role in their decision to leave the U.K.
Dr. Halima Begum, the chief executive of the Runnymede Trust, a U.K. race equality think tank, told Newsweek that Meghan and Harry's experiences reflect the struggles of many people in Britain today.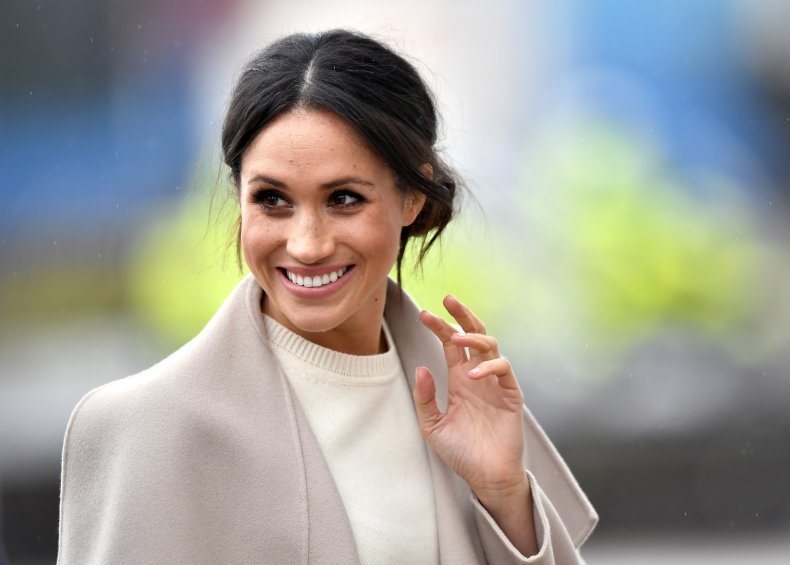 "Harry and Meghan's interview, and the reaction to it, reminds us that racism and race insensitivity remain pervasive, pressing issues in British society," she said.
"What is striking is that their struggles as parents of the Queen's great-grandson, both in terms of their lived experiences around racism and mental health reflect to a certain degree the struggles of many people in society," she said, adding that many people will feel "grateful" to the couple for speaking up.
"A child's color should not be a factor in any aspect of their life. And Archie, of all children, should be a symbol of everything that modern Britain stands for in terms of our tremendous diversity and potential," she added.
"But where this interview leads to some degree of introspection and investigation of race and racism in the UK, we believe Harry and Meghan will have used their voices in a way that offers an unprecedented opportunity for healing [on issues of race], not just in the Royal Household but across society.
"Rather than let this interview divide us, we should define this moment as the point at which Britain chose to renew its commitment to being an inclusive and open society free of racial prejudice."
Tosca Fairchild, the chair of charity Show Racism the Red Card, said it was "extremely upsetting, heart-breaking and harrowing" to hear Meghan speak of her time as a working royal.
She added: "The Palace cannot be satisfied with being non-racist, it must now turn its attention to becoming openly anti-racist."
Fairchild urged Buckingham Palace to investigate the allegations, and "take account of the impact of racism on mental health" after the duchess revealed she felt so isolated in the royal family at times that she "didn't want to be alive anymore."
She also claimed when she sought help from the palace's human resources department, she was rebuffed.
In a tweet, Black Lives Matter UK indicated the allegation of racism in the royal family was far from a surprising one.
"The British Monarchy: An institution that thrives off white supremacy and colonial plunder is found to be racist. *Pretends to be shocked*."
The royal family has yet to comment on the allegations.
If you have thoughts of suicide, confidential help is available for free at the National Suicide Prevention Lifeline. Call 1-800-273-8255. The line is available 24 hours, every day.