Meghan Markle's sister has had her Twitter account suspended after the social media platform enforced a pre-existing ban—though her lawyer said she was not the subject of the enforcement action.
Samantha Markle's account @TheMarkleSammy was displaying a notice that read: "Account suspended. Twitter suspends accounts which violate the Twitter Rules."
A spokesperson for the social media platform told Newsweek: "We suspended the account due to ban evasion."
The company used a policy designed to stop users getting around past enforcement action by creating new accounts.
It also applies when third parties imitate a suspended account, pretending to be the banned individual, or a banned individual takes over a different account.
Twitter did not say whether Samantha Markle herself had been personally banned.
Douglas A. Kahle, Samantha Markle's lawyer, told Newsweek: "Regarding 2019, Samantha has never been 'banned' or 'suspended' from Twitter. In 2019, her account was 'restricted' for three days regarding a political tweet that had nothing to do with Meghan.
"There have been many imposter accounts on Twitter and other social media where individuals pretend to be Samantha. Samantha herself and apparently others have reported these accounts, including reporting them to Twitter, and those accounts were in fact 'banned'."
Samantha Markle May Have Been Hacked
Kahle told Newsweek on March 14, prior to Twitter's comment, that she might have been hacked.
He said: "Samantha's twitter account appears to have been hacked; someone changed her password; and, some of the twitter screen shots that have appeared in the media very recently appear to have been altered or 'photo-shopped.'
"However, due to the urgency of this matter, we are still investigating."
A series of other accounts with similar names were on March 15 also displaying notices that read: "Caution: This account is temporarily restricted. You're seeing this warning because there has been some unusual activity from this account. Do you still want to view it?" However, those accounts remained accessible.
The saga comes against the backdrop of a lawsuit filed by Samantha Markle against Meghan for libel at the district court in Florida.
She accused the duchess of "slut shaming" her in a briefing to Kensington Palace communications secretary Jason Knauf in December 2018.
Possible Litigation
The libel complaint, seen by Newsweek, listed Meghan's statements and gave Samantha's responses.
It read: "Samantha had three children from three different fathers. This is false. Samantha has been married twice and has three children.
"As one reporter noted, this is Meghan's attempt to 'slut-shame' Samantha
and further destroy her credibility and reputation."
The filing added: "Samantha had 'lost custody of all three of her children.' This is false. Samantha never lost custody of any of her children.
"This is Meghan trying to destroy Samantha's credibility and reputation because a mother must be doing something very wrong to lose custody of her children."
For more royal news and commentary check out Newsweek's The Royal Report podcast:
Michael Kump, Meghan's lawyer, responded to the case in a statement released to Newsweek, which read: "This baseless and absurd lawsuit is just a continuation of a pattern of disturbing behavior. We will give it the minimum attention necessary,
which is all it deserves."
Amber Melville-Brown, of international law firm Withers, recently told Newsweek Meghan could get dragged into messy litigation.
She said: "While this may be the preferred approach by Meghan's legal team to this claim, it is likely that in respect of yet another, high-profile, royal celebrity litigation, the public will be giving it considerably more than 'minimum attention'."
Twitter's ban evasion rules state: "Our rules exist to help keep everyone using Twitter safe and ensure they can participate freely in the public conversation.
"Therefore, we prohibit attempts to circumvent prior enforcement, including through the creation of new accounts."
The rules add: "You can't imitate a suspended account if the apparent intent is to replace a suspended account."
They further state: "If an account has been permanently suspended for severe violations of the Twitter rules, Twitter reserves the right to also permanently suspend any other account we believe the same account holder or entity may be operating in violation of our earlier suspension, regardless of when the other account was created."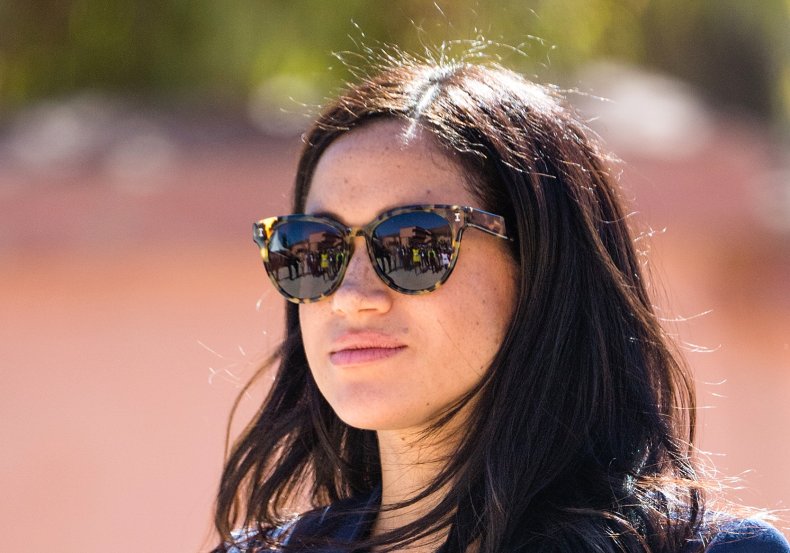 Update 03/16/22, 12:40p.m. ET: This article was updated to include more information about Samantha Markle's Twitter history.