Meghan Markle's Sister Has Twitter Account Suspended, Lawyer Says She Was Hacked
Meghan Markle's sister has had one of her Twitter accounts suspended and replaced with a notice about rule violations.
Samantha Markle previously tweeted from @TheMarkleSammy but the account was displaying a suspension notice on March 14.
The notice did not give a reason, stating simply: "Account suspended. Twitter suspends accounts which violate the Twitter Rules."
The social media giant later told Newsweek: "We suspended the account due to ban evasion."
The policy is designed to stop users getting around past enforcement action by creating new accounts. It also applies to third parties who create accounts posing as the suspended individual.
The suspension follows a BuzzFeed article alleging the account was used to post conspiracy theories about Meghan and her son Archie Mountbatten-Windsor.
Samantha Markle's lawyer, Douglas A. Kahle, told Newsweek: "Samantha's Twitter account appears to have been hacked; someone changed her password; and some of the Twitter screenshots that have appeared in the media very recently appear to have been altered or Photoshopped.
"However, due to the urgency of this matter, we are still investigating."
It comes after Samantha Markle launched a libel lawsuit against the Duchess of Sussex in part over remarks made during the Oprah Winfrey interview as well as a briefing email she sent her then communications secretary Jason Knauf.
Court filings show Meghan told the palace aide that her half-sister had lost custody of her three children, which were described as being from three different fathers.
The libel complaint, seen by Newsweek, summarised Meghan's claims and Samantha's response: "Samantha had three children from three different fathers. This is false. Samantha has been married twice and has three children.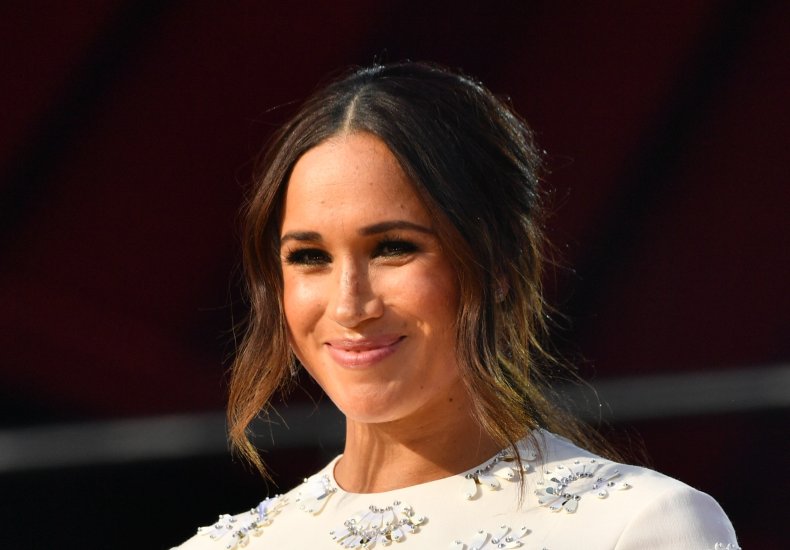 "As one reporter noted, this is Meghan's attempt to 'slut-shame' Samantha
and further destroy her credibility and reputation."
The filing added: "Samantha had 'lost custody of all three of her children.' This is false. Samantha never lost custody of any of her children.
"This is Meghan trying to destroy Samantha's credibility and reputation because a mother must be doing something very wrong to lose custody of her children."
Meghan's lawyer Michael Kump said in a statement to Newsweek: "This baseless and absurd lawsuit is just a continuation of a pattern of disturbing behavior.
"We will give it the minimum attention necessary, which is all it deserves."
Samantha first spoke out against Meghan in the days after her relationship with Prince Harry became public in November 2016, in interviews with The Sun and Radar Online.
Meghan's father Thomas Markle has also launched a YouTube channel in which he said he was willing to testify against Meghan as part of the defamation case.
He said: "I've been trying for almost four years to get to see my daughter and her ginger husband in a courtroom face-to-face.
"I haven't seen them face-to-face. I haven't seen my grandchildren. I'd be thrilled to come to court and talk and defend my oldest daughter [Samantha]."
He added: "There are so many obvious, obvious lies that are immediately challenged that I can't imagine Meghan even going into the court with this. I think she should settle because she can't defend the things she said."
Update 03/15/22, 7:50 a.m. ET: This article was updated to add a comment from Twitter.
For more royal news and commentary check out Newsweek's The Royal Report podcast: