Meghan Accused of 'Wokery' for Challenging Harry's Friends' Jokes: New Book
Prince Harry's friends questioned Meghan Markle's "wokery" after she held them to task over inappropriate and insensitive jokes told at their first meeting, a new biography has claimed.
The event is recounted in a book by Tom Bower titled Revenge: Meghan, Harry and the War Between the Windsors, detailing claims of the strained relationships between the Sussexes and members of the royal family including Prince Charles, Prince William and Kate Middleton.
In an extract from the book, which has been serialized by a U.K. newspaper, The Times, Bower writes that Harry's friends were wary of the prince's new girlfriend after she challenged them over jokes that she deemed inappropriate.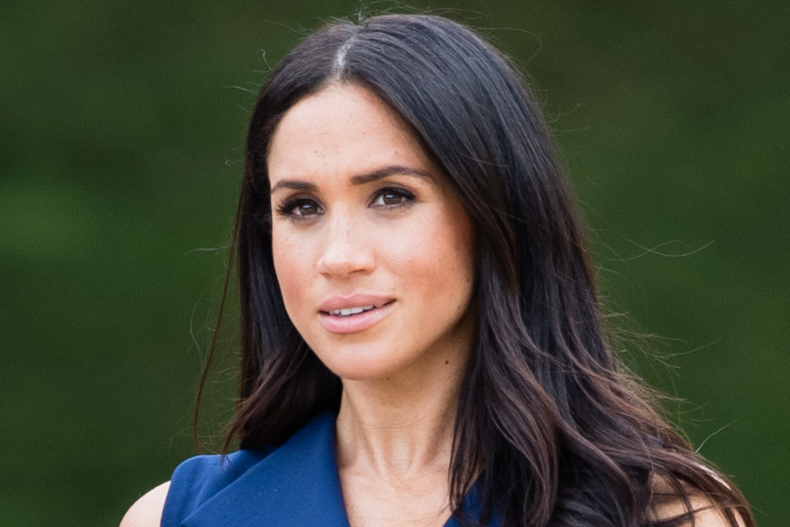 The meeting between Meghan and a group of 16 of the prince's close friends, Bower writes, took place at Queen Elizabeth II's Sandringham estate in Norfolk during a weekend shooting party shortly after the royal's relationship with the Suits actress became public in 2016.
"Most of the guests were old friends from Eton with their wives or girlfriends," Bower wrote, adding that they were also "bonded by common assumptions, principles and loyalties."
"Like other shooting weekends, Harry was looking forward to endless banter, jokes—and a lot of drinking. He had not anticipated Meghan's reaction," the extract continued.
It went on to state that the groups' jokes, which involved "sexism, feminism and transgender people," saw Meghan challenge the guests, whose conversation "contravened her values" and she "reprimanded them about the slightest inappropriate nuance. Nobody was exempt."
Meghan has been a long-term supporter of social justice and equality causes and has identified as a feminist on a number of occasions, including most recently during a conversation with Gloria Stienem following the overturning of Roe v. Wade published by Vogue.
It was during this conversation with Vogue that Meghan also reiterated the fact that Harry too identifies as a feminist. On the qualities that make a modern day feminist Steinem told the duchess: "Well, you can be a feminist and be masculine and a guy."
"Like my husband!" Meghan responded. "I love that when he just came in he said, 'You know that I'm a feminist too, right Gloria?! It's really important to me that you know that.'"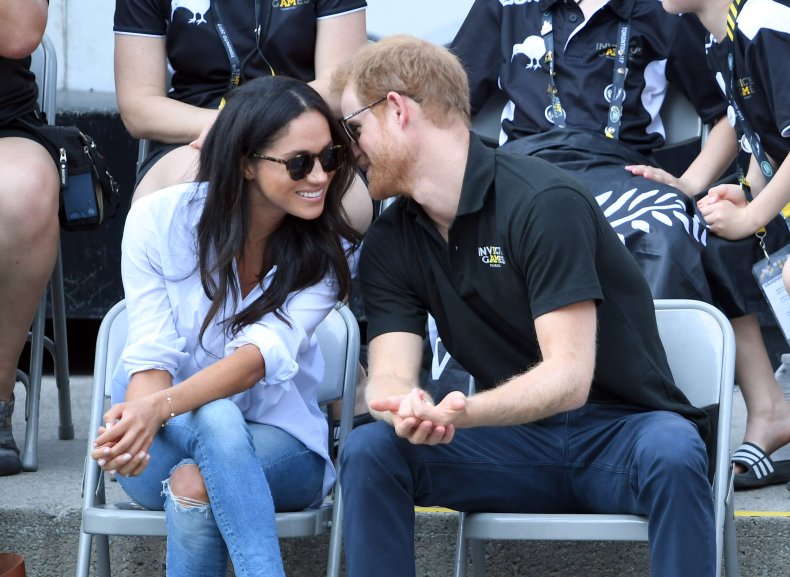 Bower's assessment of the first meeting between Meghan and her soon to be husband's friends claims that they doubted whether the couple were a good match.
"Beyond Harry's hearing, some friends questioned Meghan's 'wokery'," the extract read. "Meghan was a dampener on the party, they concluded. She lacked any sense of humor."
It continued: "Driving home after Sunday lunch, the texts pinged between the cars: 'OMG what about HER?' said one; 'Harry must be f***ing nuts.'"
Bower then goes on to claim that guests at the 2017 Jamaican wedding of Harry's friend Tom Inksip, to which Meghan was invited, found her to behave in a "princessy" manner with one quoted as saying "she wasn't interested in us."
The serialization of Revenge has caused considerable comment in the U.K., with no official response so far being released by either Buckingham Palace or Harry and Meghan.
Extracts from the book have made a number of claims, at least one of which has been challenged by a source close to the queen, after the monarch was reported to have said "thank goodness Meghan is not coming," in reference to Prince Philip's funeral in 2021.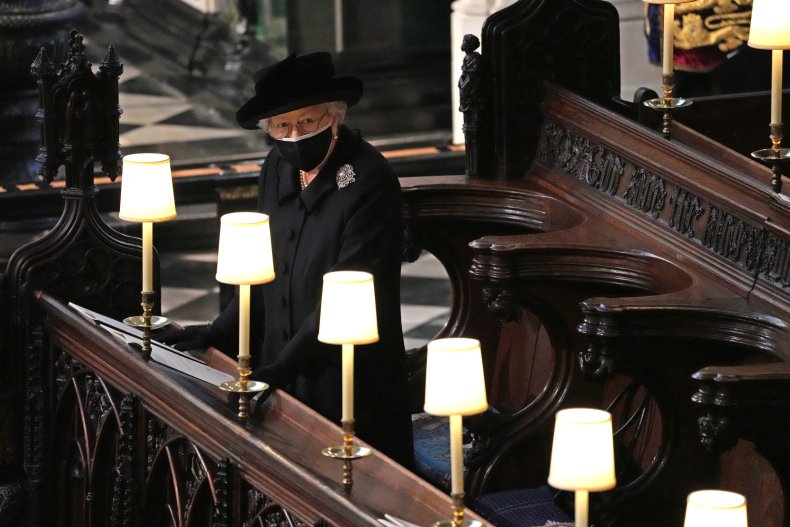 Bower is known in the U.K. for writing biographies of political figures and well known personalities with a critical eye. The Mail on Sunday, a title that Meghan won a legal dispute with over the publication of a private letter to her father, has called Bower the "undisputed Witchfinder General of contemporary biographers."
The author has written previously on the royal family, most notably with the biography Rebel Prince: The Power, Passion and Defiance of Prince Charles, which detailed the royal's affair with Camilla Parker Bowles and his turbulent marriage to Princess Diana.
Prince Harry's own memoir is due to be published later this year.
Newsweek has approached representatives of Meghan and Harry for comment.
Revenge: Meghan, Harry and the war between the Windsors by Tom Bower is due out in Britain on Thursday, July 21.