Meghan McCain Credits Trump for 'Schooling Candace Owens With Facts' on COVID Vaccines
Conservative commentators Meghan McCain and Candace Owens sparred in a Twitter battle on Thursday after McCain mocked Owens following former President Donald Trump "schooling" her about the success of COVID-19 vaccines in an interview this past week.
Owens, a host for the Daily Wire, interviewed Trump this week and suggested that vaccines against COVID-19 are not working. The former president quickly interjected, explaining that the vaccines are highly effective at preventing hospitalizations and death. "People aren't dying when they take the vaccine," he said.
McCain, the daughter of the late GOP Senator John McCain and a columnist for the Daily Mail, tweeted about Owens interview with Trump on Thursday. Although she noted that she dislikes the former president, she gave him credit for pushing back against the Daily Wire host.
"Trump schooling Candace Owens with facts and logic regarding getting the vaccine is really a sight to behold. Credit where credit is due and I hate the guy," McCain wrote.
Hours later, Owens retweeted McCain's post and made offensive remarks about her weight.
"Hey Meghan— did you know that the overwhelming majority of people dying and/or being hospitalized from Covid-19 are clinically obese? People like you love the vaccine because it allows you to pretend that you care about health," the Daily Wire host wrote. "People like me see right through that bullsh*t."
The spat between the two conservatives escalated from there. Both women took shots at one another and attacked the other's credibility.
"Lol, I know it stings having your golden God, Trump, call you out on your anti vaxxer bullshit," McCain wrote in a follow-up tweet.
Owens shot back: "What is up with these pre-school comebacks?"
"You spread misinformation about the safety of vaccines. You're a danger to public health," McCain later responded. "Get f***ed."
"Also, 'get f***ed'. Really, Meghan?" Owens shot back. "So gutter and trashy."
Newsweek attempted to contact McCain and Owens for further comment but did not immediately receive responses.
During Trump's interview with Owens, he described the COVID-19 vaccines as "one of the greatest achievements of mankind." The conservative host responded by casting doubt on the vaccines efficacy, saying "more people have died under COVID this year" despite the vaccines being widely available.
Trump then interjected, pushing back against her assessment.
"Oh no, the vaccine[s] work, but some people aren't taking them," the former president responded. "The ones that get very sick and go to the hospital are the ones who don't take their vaccine. But it's still their choice, and if you take the vaccine you're protected. Look, the results of the vaccine are very good. And if you do get it, it's a very minor form. People aren't dying when they take the vaccine."
His interview with Owens came after he told a crowd in Texas last Sunday that he'd received a COVID-19 vaccine booster after being fully-vaccinated earlier this year. The crowd in Texas booed in response to the news. Trump pushed back however, telling his supporters: "Don't! Don't! Don't! Don't! Don't!"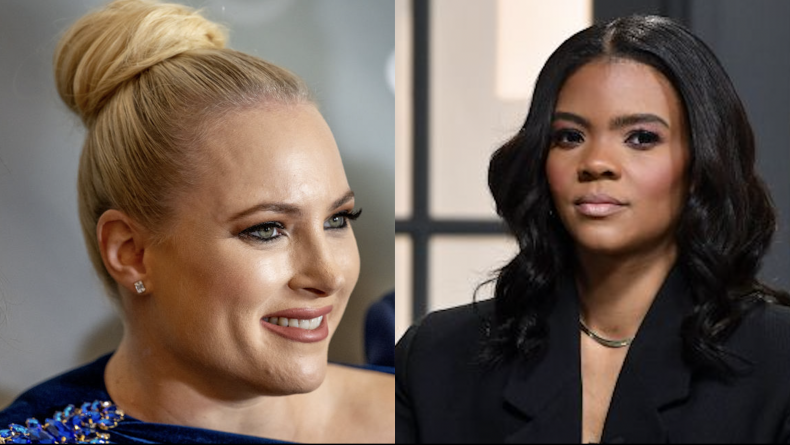 The rapid development of COVID-19 vaccines was due in large part to the Operation Warp Speed initiative launched by the Trump administration in 2020. That effort provided substantial funding and incentives for vaccine developers to quickly produce the life-saving shots.
President Joe Biden praised the Trump administration's efforts as he touted the efficacy of vaccines in a Tuesday speech. "Let me be clear. Thanks to the prior administration and our scientific community, America was one of the first countries to get the vaccine," the president said.
Polling has consistently shown that Republicans and Trump supporters are among the most likely to be skeptical of COVID-19 vaccines and not have gotten the jabs. Survey results published by the Kaiser Family Foundation in October showed that the majority of the country's unvaccinated population (approximately 60 percent) identifies as Republican or Republican-leaning.