Megyn Kelly Calls Don Lemon 'Black, Gay Male Who Is Uncancellable'
Megyn Kelly has slammed CNN for not firing Don Lemon after he said that women over 50 are not in their prime.
Lemon is returning to co-hosting CNN This Morning on Wednesday after he agreed "to participate in formal training" and having a "frank and meaningful conversation" with network chairman Chris Licht, following comments he made saying 2024 presidential hopeful Nikki Haley was "past her prime."
Kelly called out CNN and Lemon on her YouTube talk show where she was joined by Glenn Beck, host of The Glenn Beck Program on BlazeTV.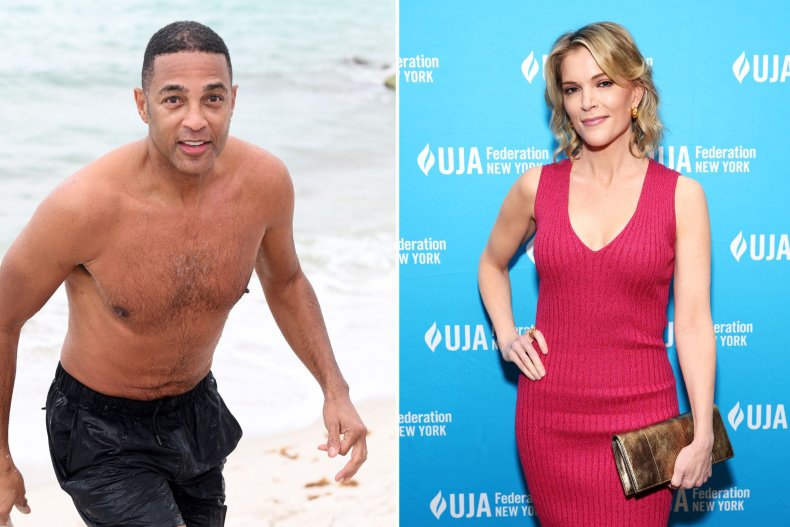 Beck started by saying CNN "should just fire the guy, for the love of pink," before Kelly chimed in with her two cents.
"Honestly, grow a pair," she said of the news network, before commenting about media coverage of Lemon's weekend trip to Miami's South Beach where he was "frolicking in the water" and looked "totally relaxed."
"I thought, 'that is the face of a black gay male is uncancellable,'" Kelly added and claimed if Beck had "said anything close to as misogynistic as what he said," he would already be fired.
She added that because Lemon was Black, gay, liberal and a man, he allegedly gets "protections that the rest of America doesn't get."
"That's why he looks relaxed. It's why he will not be fired and it's why he's been out over his skis when it comes to women and other issues for a long, long time," Kelly continued.
Lemon made the comments during his show on Thursday 16 February. He and co-host Poppy Harlow discussed Haley's comments about making competency tests for politicians over the age of 75 mandatory.
"This whole talk about age makes me uncomfortable," Lemon, 56, said. "I think it's the wrong road to go down. She says people, you know, politicians are suddenly not in their prime. Nikki Haley isn't in her prime. Sorry. When a woman is considered in her prime in her twenties and thirties."
Harlow then interrupted Lemon and asked: "Prime for what?"
Lemon replied: "If you Google 'when is a woman in her prime,' it'll say twenties, thirties, forties."
Harlow then questioned Lemon again about what he meant by "prime," to which he responded: "I'm just saying what the facts are. Google it. Everybody at home, when is a woman in her prime? It says twenties, thirties and forties. I'm just saying Nikki Haley should careful about saying that politicians are not in their prime, and they need to be in their prime when they serve. She would not be in her prime according to Google or whatever it is."
Lemon later took to Twitter to apologize for his comments.
"The reference I made to a woman's 'prime' this morning was inartful and irrelevant, as colleagues and loved ones have pointed out, and I regret it. A woman's age doesn't define her either personally or professionally. I have countless women in my life who prove that every day," he wrote.
Haley plans to run for president in 2024 as a Republican nominee and opened up on her plans to install term limits for politicians in Congress were she to win.
"In the America I see, the permanent politician will finally retire. We'll have term limits for Congress. And mandatory mental competency tests for politicians over 75 years old," she said.
The current U.S. president, Joe Biden is 80 years old and his predecessor, Donald Trump was elected to office in 2016, aged 70.