Megyn Kelly has described her first meeting with Donald Trump since their fiery 2015 interview, saying it was "frankly great to see him."
The news anchor, 52, told the story of their meeting during a recent episode of her podcast, The Megyn Kelly Podcast.
She spoke about how they had a "one-on-one" meeting at a Turning Point USA (TPUSA) conference, years after he had described her as a "bimbo" and "crazy."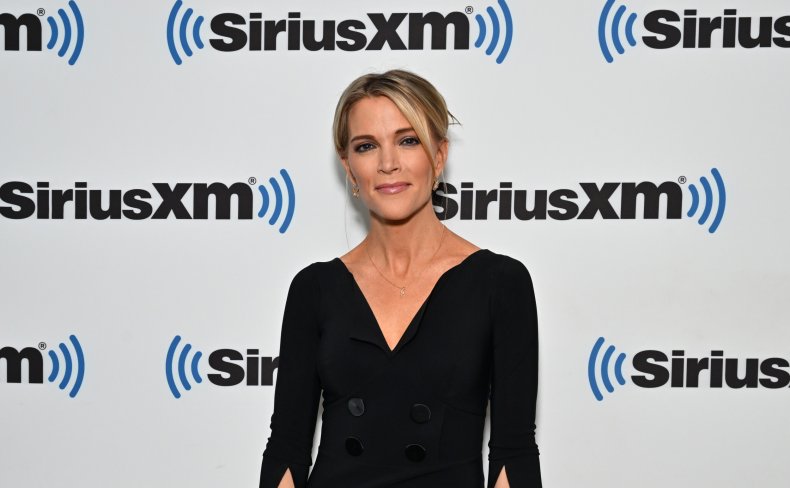 Kelly and then-presidential hopeful Trump clashed during an interview, as she pressed him on key issues ahead of hosting Fox's primary debate. Kelly was a former Fox anchor, before moving on to NBC, and she is now hosting her own podcast on the Sirius Network.
"One of the most interesting things I did was have a private audience with former President Donald Trump," Kelly said of her time at the TPUSA conference.
"When he came into the arena, we met just one on one, his team was standing nearby, but he and I got a one on one together for the first time in years and it was, frankly great to see him."
Kelly added: "All that nonsense between us is under the bridge. He could not have been more magnanimous."
She then described how Trump had an alluring "aura" and said "he commands the room."
"It's not just because he's former president now because I knew before that. There's just something about him, it's like an aura that sort of takes over the room. There's only one person you can look at. He could not have been nicer or more generous and had some interesting thoughts about the debates, whether he's going to attend," Kelly added.
Newsweek contacted Kelly's representatives by email for comment.
During their headline-making interview in 2015, Kelly pressed Trump about his comments on women.
"Mr. Trump, one of the things people love about you is you speak your mind and you don't use a politician's filter," she said. "However, that is not without its downsides, in particular, when it comes to women. You've called women you don't like fat pigs, dogs, slobs, and disgusting animals."
"Your Twitter account has several disparaging comments about women's looks," she continued. "You once told a contestant on Celebrity Apprentice it would be a pretty picture to see her on her knees. Does that sound to you like the temperament of a man we should elect as president, and how will you answer the charge from Hillary Clinton, who was likely to be the Democratic nominee, that you are part of the war on women?"
After the debate, Trump told CNN's Don Lemon that Kelly "had blood coming out of her eyes, blood coming out of her wherever" during the debate.
The then-CEO of Fox News, Roger Ailes, managed to smooth things over with Trump, and Kelly would go on to host then next Republican candidate debate in January 28, 2016.
She never spoke about the reaction to the interview with Trump until 2019, when she described it as a "scary" time.
"My life was blown up for nine months," said Kelly in the interview for the Frontline documentary America's Great Divide: From Obama to Trump. "It was scary at times and Breitbart kept lighting the fire over and over. I had, and have, three really young kids. And the security threats were escalating."