Megyn Kelly Mocked for Saying U.S. Open Quiet Rooms Are for 'Snowflakes'
Former Fox News anchor Megyn Kelly has been ridiculed online after criticizing the organizers of the upcoming U.S. Open Tennis Championships for offering "quiet rooms" to players.
Quiet rooms are being provided as part of a concerted effort by the U.S. Tennis Association (USTA) to offer more mental health support services for players throughout the tournament.
It comes after two-time US Open champion Naomi Osaka withdrew from this year's French Open citing mental health issues. Osaka went on to take a hiatus from the sport, during which time she opened up about her battles with depression.
Kelly was a vocal critic of Osaka at the time, hitting out at the 23-year-old for engaging in a series of interviews and magazine shoots during her time away from tennis.
Her latest social media broadside took aim at the general concept of "quiet rooms" which she appeared to equate with "snowflakes"—an increasingly popular catch-all term used to describe someone who is overly sensitive or is of the belief they should receive special treatment.
Kelly posted a link on Twitter to a Fox News story announcing the introduction of the safe spaces, writing alongside it: "Good Lord please never let the snowflakes who need this sign up for our military."
In the space of just 81 characters, the outspoken media personality found a way to offend tennis fans, mental health advocates and the U.S. military.
US tennis star Tennys Sandgren was among those to criticize not only Kelly's comments but also the Fox News article she directed her followers to.
"Quiet rooms are nothing new at majors," he wrote. "Disgusting p***lo clickbait from fox and you."
Retired Australian four-time Grand Slam doubles winner Rennae Stubbs was left similarly perplexed by the tweet. "Why go after people/associations who are trying to do better??"
Journalist Timothy Burke, meanwhile, pointed out that quiet rooms have been available to U.S. marines for over two decades.
"Quiet rooms have been part of the USMC Health Service Support Operations for more than 20 years," he said. "It wasn't long before the backlash began."
Comedian Sean Kent also took aim at Kelly over her lack of consideration for those facing mental health issues.
"The Marines have quiet rooms," he said. "You wouldn't know that because you're uneducated and you never served. Stop saying that taking care of mental health is a weakness."
The strongest rebuke came from retired army officer Fred Wellman, who said her comments were "disgusting" and "pathetic."
"Our military and veteran communities face a mental health and suicide crisis that's even worse today as Afghanistan spins out of control," he said.
"You use our service to score talking points. I'm sick of all of you and your fake support."
Retired CIA operative, journalist and author Marc Polymeropoulos called her tweet "disgraceful," noting that he has been "been in counseling and treatment" with other vets who "do need a quiet room."
"Meditation in fact is a key part of wellness and peak performance training. For elite athletes, intel and SOF [special operations forces]. Shame on you."
Kelly appeared nonplussed at the reaction to her tweet, later taking to the platform to respond to CNN journalist and self-described army wife Brianna Keller who hit out at the former NBC host for "bringing the military into your disparagement of mental health resources as the veterans community faces a mental health crisis."
"Good for you!" Kelly responded.
"Using your platform to speak out about my objection to the unnecessary mollycoddling of world class tennis players. Awaiting your outraged tweet on your colleague Chris Cuomo attacking & smearing the sexual harassment accusers of his brother Andrew. You go girl!"
Newsweek has reached out to Kelly for further comment.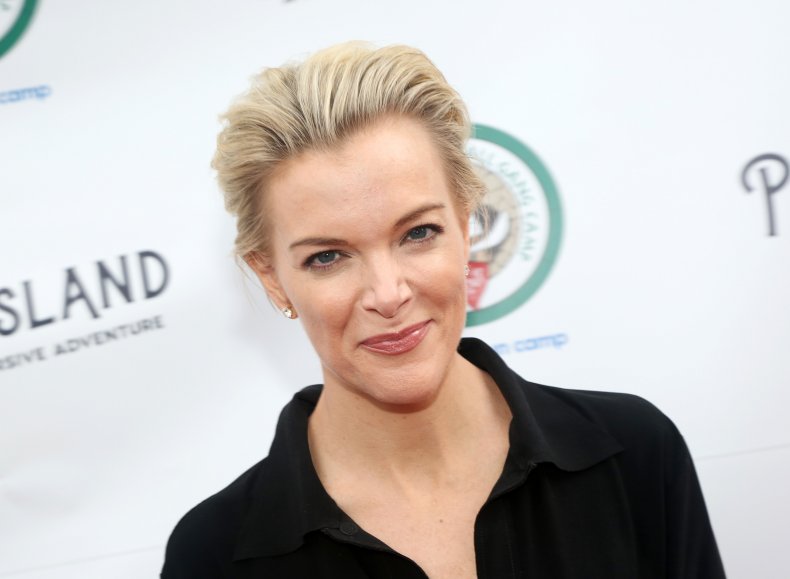 Correction 8/28/21 AM ET: An earlier version of this story identified 'SOF' as 'soldiers of fortune' rather than 'special operations forces.' We regret the error.