Is Melania Trump Planning to Work Harder? First Lady Hires Policy, Operations, Communications Staff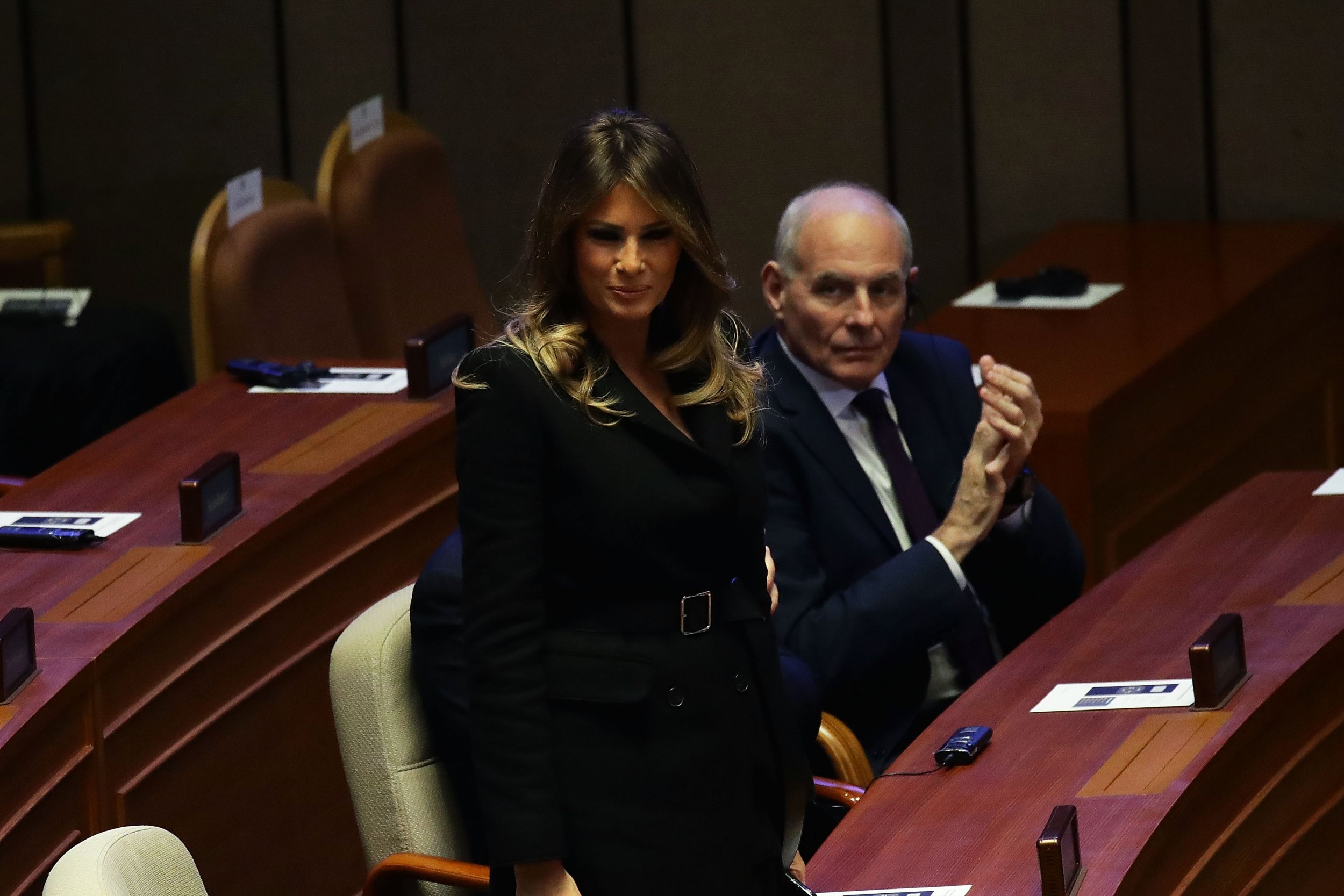 Melania Trump may be getting more serious about her bestowed role as the first lady.
The ex-model on Thursday announced that she has filled three new positions in her East Wing staff—director of policy, director of operations and communications coordinator.
Related: What Melania Trump did in 2017 at the White House and across the world
Trump hired Reagan Thompson to focus on her policies and initiatives, according to a White House statement. Thompson previously worked in the National Security Council's Middle East Directorate, and before that served as a policy and communications adviser for Republican Congressman Mike Pompeo. She also worked on national and statewide political campaigns for Facebook.
The first lady hired Justin Caporale as operations director to manage day-to-day logistics and events and make travel arrangements. Caporale worked with the Trumps before, as the senior lead representative for advance and operations for Donald Trump's presidential campaign. He also served as a lead representative in the White House Office of Presidential Advance. Caporale was the national operations director for Concerned Veterans for America before starting a consulting firm focused on event management, among other areas, in 2015.
Melania Trump hired Annie LeHardy as a communications coordinator to assist the communications director on reaching out to media on the first lady's initiatives. LeHardy has previous experience as a White House press assistant in the West Wing.
"I am very excited to add these quality professionals to my already stellar team," Trump said in a statement. "Each person filling their respective and vital role has shown true professionalism in their chosen career, and I am confident they will enhance my work on behalf of children everywhere, while helping me further expand my role as First Lady of the United States."
Melania Trump's additions bring into question whether she is planning to step up her role in politics and in the public realm. Some have doubted whether she wanted the responsibility. She was slower to move into the White House than most wives of presidents, waiting nearly five months after her husband was sworn in to officially leave New York. The first lady seemed to fully embrace duties like decorating the White House for the holidays, and in December visited Hurricane Harvey victims without her husband.
The new hires represent one of the biggest expansions the first lady has made to her East Wing staff, according to POLITICO. However, her staff is smaller than that of former first lady Michelle Obama, who reportedly had at least 16 people on her payroll by the same period of time in her tenure.