Metallica Fans Cite Axl Rose's Controversies Amid Calls for Cancellation
Fans of Metallica are fighting back against calls for the band to be "canceled" in the wake of a TikTok user describing the heavy metal act's "problematic" past. Many are doing so by pointing out old issues regarding Axl Rose, who is cited as a source in the TikTok post that alleges racism from Metallica.
Last weekend, a TikTok user who goes by the name Serena Trueblood uploaded a video in which she discussed examples of what she called Metallica's "problematic" behavior. Among other moments shown in the video is a clip of Roberta Freeman, a backup singer for Guns N' Roses when the two rock acts toured together in 1992, who alleged that she heard Metallica singer James Hetfield used the N-word to describe Ice-T. Also included in the TikTok was an MTV News segment from the early 1990s that contained a report that Guns N' Roses singer Rose accused Metallica of racism.
Trueblood's TikTok caused an initial cry on social media for Metallica to be "canceled," which seemed to mostly come from younger fans, many of whom may have discovered the band from hearing their song "Master of Puppets" on the hit Netflix show Stranger Things.
However, a strong backlash soon came from the band's defenders, who criticized the use of old footage. Another common theme among Metallica supporters was decrying the use of Rose as a source, given the singer's own troubled past, which includes racism accusations.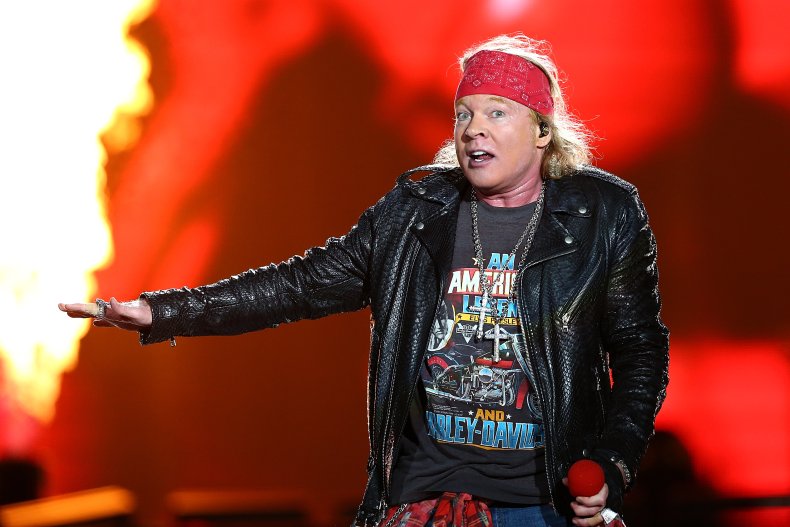 "TikTok kids canceling Metallica because of Axl Rose obviously haven't heard Guns N' Roses song 'One in a Million,'" one person wrote on Twitter, citing a 1998 song from Rose's band that contains the N-word in its lyrics.
Trueblood's video arrived on the heels of renewed interest in Metallica following the use of "Master of Puppets" during Stranger Things' Season 4 finale. The track entered Billboard's Hot 100 chart and rose high on streaming platforms as a result.
Metallica acknowledged the trend and released a line of merchandise related to Stranger Things, as well as posted a live version of "Master of Puppets" on their TikTok account. When older fans derided the new attention from millennials and Generation Z in the comments section of the "Master of Puppets" post, Metallica even defended the young fans. They wrote, "EVERYONE is welcome in the Metallica Family. Whether you've been a fan for 40 hours or 40 years, we all share a bond through music."
"So....for those cancelling Metallica, can I get y'all's merch?...when there's been more racism from Axl Rose alone and Mötley Crüe but we won't talk about that??" read a tweet that addressed the situation.
Another person wrote that "canceling Metallica over something Axl Rose said is hilarious. Using Axl as a source for anything other than where to buy good leather pants is funny. Idk if this stuff is true but what Metallica has done since then deserves credit. Research the good stuff, not just bad."
Newsweek reached out to Metallica and Guns N' Roses for comment.