Prison Officer Fired for Allegedly Bringing Meth-Laced Lollipops to Inmate
A prison officer has been fired after allegedly sneaking in lollipops that had been laced with methamphetamine for an inmate.
Dana Fisher, 39, a sergeant at Ridgeland Correctional Institution, has been charged with distribution of methamphetamines, providing contraband to an inmate and misconduct in office, the South Carolina Department of Correction said in a statement.
Fisher was arrested after allegedly bringing in a bag of Blow Pops, which included suckers that tested positive for meth, on May 7, officials said.
A contraband officer at the institution noticed the lollipops and became suspicious as the wrappers looked as if they had been altered with glue.
The candy was confiscated, with some of the suckers later testing positive for drugs.
"Other bags of candy Fisher brought into the institution are being tested by the S.C. Law Enforcement Division to determine whether any contain drugs as well," the South Carolina Department of Correction said.
Fisher was fired from her job at the facility following her arrest.
Ridgeland Correctional is an all-male, medium-security prison in Jasper County that houses more than 1100 inmates.
The Ridgeland Correctional Institution has been contacted for an update.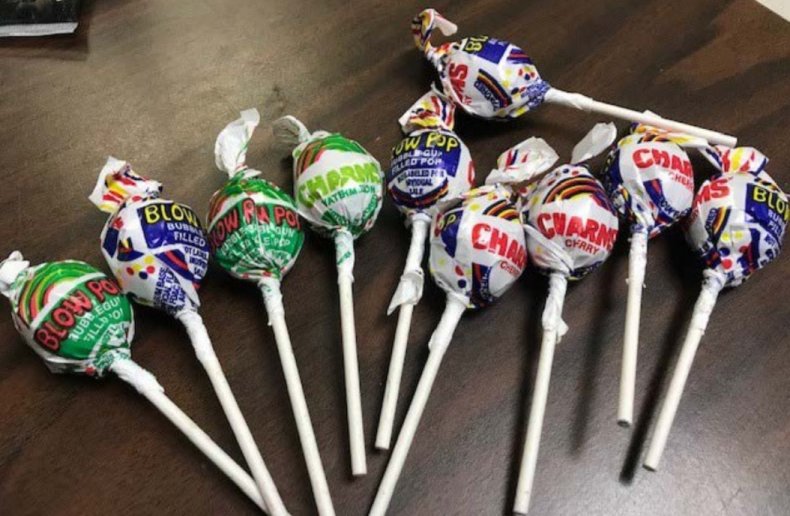 Last year, a former corrections officer in Georgia was sentenced after being caught smuggling contraband cell phones and drugs into Valdosta State Prison.
Melissa Crawford, of Macon, Georgia, was sentenced in November 2020 to 46 months in prison, followed by four years of supervised release, after previously pleading guilty to one count of distribution of methamphetamine.
Crawford was arrested in January 2019 following a tip-off to the Georgia Department of Corrections that she would be smuggling contraband into the prison on January 9.
On that day, Crawford was told she had been selected for a random search and investigators would need to examine her vehicle. Crawford attempted to leave the premises in her car, nearly hitting another officer, before eventually being stopped.
Around an ounce of methamphetamine, as well as marijuana and four cell phones packaged in ziplock bags, were later seized from her vehicle.
Crawford said she smuggled in contraband on at least four prior occasions and was paid in Green Dot cards for her deliveries.
"Smuggling contraband cell phones and drugs into prisons endangers prisoners, prison staff and the public," U.S. Attorney Charlie Peeler said in a statement at the time.
"The fact that the contraband in this case was being smuggled in by a corrections officer, whose duty it was to protect our citizens, makes this crime even more egregious, and does a disservice to all the honorable women and men who work in the prison system."