MGM Offers Deal to Las Vegas Shooting Survivors: We'll Donate Money to Charity If You Let Us Sue You
MGM Resorts International is offering survivors of the Las Vegas mass shooting the option of having money that would be used to serve them with a lawsuit notice donated to charity instead.
The owner of the Mandalay Bay hotel, where gunman Stephen Paddock positioned himself to repeatedly fire at the crowd attending the Route 91 Harvest country music festival last October, is suing more than 1,900 victims in an attempt to avoid lengthy legal procedures.
The company is not seeking money from the victims but hoping that a federal judge will declare it had no liability for the attack, which left 58 people dead and more than 850 injured. The lawsuit is an attempt to have the hundreds of claims against it dismissed at once.
The casino operator has now told the attorneys of the victims it is willing to make a charitable donation rather than spend the money serving them the legal notices.
"We understand that being served with a lawsuit can be difficult. We believe that donating funds to a 1 October charity or another appropriate cause makes more sense than spending money on personally serving individual plaintiffs," MGM Resorts said in a statement, reports the Las Vegas Review-Journal.
The company said it offered to make a $500 charitable donation for each legal notice accepted on a victim's behalf by that person's lawyer, with the other notices being served "courteously and respectfully" if the victim declines.
"The money spent on personal service of process—up to $250 per person—could be better directed to do some affirmative good," MGM's attorneys said in a letter seen by the Associated Press.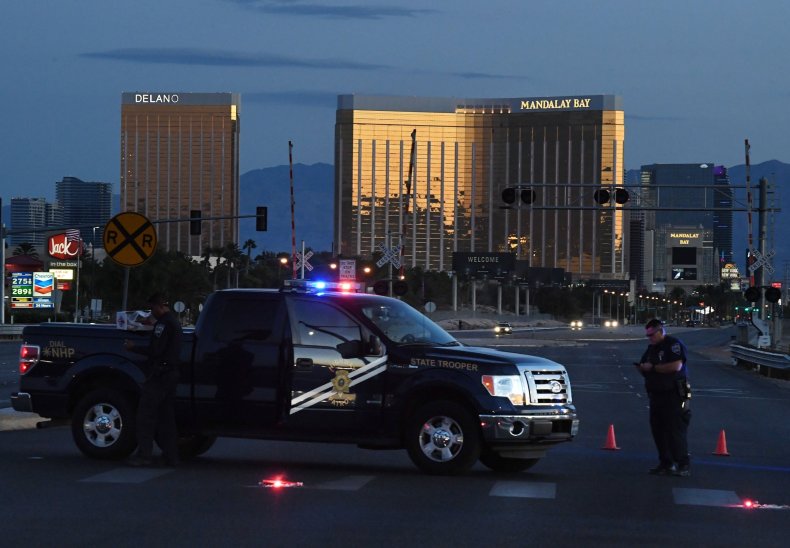 Attorney Robert Eglet, who is representing most of the victims, accused the company of trying to put a positive "spin" on its attempt to save money on serving legal notices.
"It will cost the MGM significantly more than $250 to serve them," Eglet told the Associated Press. "This is just more outrageous conduct by them."
The company was heavily criticized for filing federal lawsuits against the victims of the worst mass shooting in modern U.S. history. There have been calls for a boycott of its hotels and resorts.
The company was forced to clarify that it was not seeking financial rewards from the lawsuits following the outcry. "We have filed what is known as an action for declaratory relief," MGM said in a statement.
"All we are doing, in effect, is asking for a change in venue from state to federal court. We are not asking for money or attorney's fees. We only want to resolve these cases quickly, fairly and efficiently," MGM said.
Eric Schiffer, chairman of Reputation Management Consultants, believes the lawsuits will mean untold damage to MGM's name.
"It's rare to see a major brand blisteringly bury itself alive amongst its own cesspool of actions that retraumatizes innocent victims of the Las Vegas shooting," Schiffer told Newsweek.
"MGM's thirst to protect its own hide shows devastating incompetence and burns its brand credibility over shameful greed. MGM's total lack of empathy will wreck tourists' emotional connection in a lethal way."
The company claim it is protected from liability lawsuits because of a federal law brought forward in the wake of the 9/11 attacks.
The 2002 Safety Act offers companies protection when an attack or incident of mass violence occurs if a company uses protection services certified by the federal Department of Homeland Security. The security company hired to protect the music festival, Contemporary Services Corp., was federally certified at the time of the shooting.