Mia Khalifa Calls Gal Gadot 'Genocide Barbie' Over Israel-Palestinian Comments
Mia Khalifa has labeled Gal Gadot "genocide barbie" amid ongoing Israeli-Palestinian violence.
The Lebanese-American former adult actress and pro-Palestinian supporter has taken issue with Gadot's stance on the what is the most fierce escalation of the conflict in almost a decade.
As one of Israel's best-known actresses, the Wonder Woman star condemned the conflict on Instagram on May 13 and said that Israel and its neighbors each deserved to be a "free and safe nation."
"My heart breaks. My country is at war. I worry for my family, my friends," she wrote.
Before her acting career, Gadot served in the Israel Defense Forces (IDF).
Taking to Twitter this week, Khalifa reposted news that Wonder Woman 1984 was returning to HBO Max with the caption: "we asked for the #SnyderCut, not Genocide Barbie."
Newsweek has reached out to Gadot's representatives for comment.
Gadot has received criticism on both sides of the conflict, with Yair Netanyahu, the son of Israeli Prime Minister Benjamin Netanyahu, condemning her "neutral" post on the situation.
Gadot continued in her post on the unrest: "This is a vicious cycle that has been going on for far too long. Israel deserves to live as a free and safe nation, our neighbors deserve the same. I pray for the victims and their unimaginable hostility to end, I pray for our leaders to find a solution so we could live side by side in peace. I pray for better days."
The message prompted Yair Netanyahu to say that the actress was acting more Swiss than Israeli with her words, referencing the fact that Switzerland has been historically neutral in a number of conflicts.
"The models of Palestinian descent Gigi and Bella Hadid, with millions of followers, have been conducting antisemitic propaganda against Israel 24/7 since the beginning of the mess," he wrote on Twitter.
"The only Israeli figure, with the same number of followers, and with the power of an international celeb, who can give them a fight in publicity is Gal Gadot. She chose to write a neutral post as if she was from Switzerland."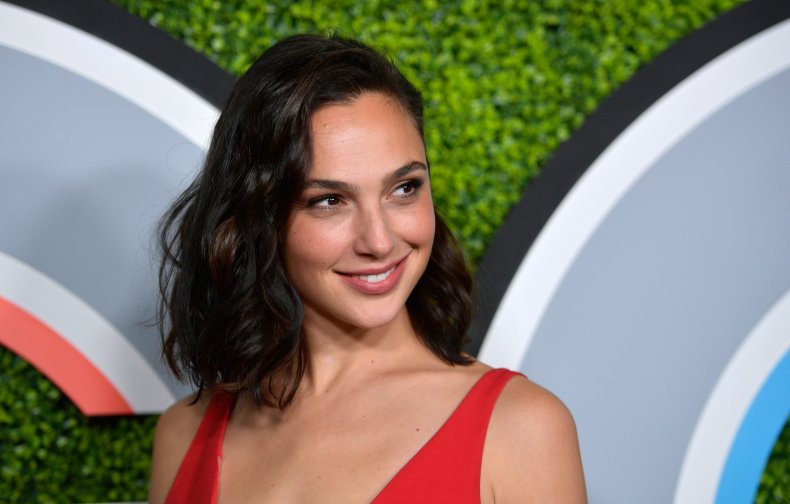 A number of celebrities have been posting pro-Palestinian messages to social media in recent days—however, some, including Lewis Hamilton and Kendall Jenner have deleted their posts.
Meanwhile, model Bella Hadid was accused by the official Twitter account of the state of Israel of "advocating for throwing Jews into the sea" after she attended a pro-Palestinian march in New York on Sunday.