Ex-Trump Attorney Warns Trump May Have Already 'Given Away' Sensitive Info
Former President Donald Trump's former attorney Michael Cohen said the confidential documents found by investigators during the FBI's search of Mar-a-Lago may have already been "given away," and if not, he warns that Trump may use the information to hold America "hostage."
In a Tik Tok video shared on Sunday night, Cohen cautioned that "for all we know, [Trump's] already given it away."
"I've been saying now for months and finally, and I mean finally, people are beginning to listen, and they're beginning to repeat it," Cohen said. "Nothing that Donald Trump is doing is for the benefit of you, for me, for the American people, for this country. This is all about him. And I stand firm when I say that Donald wants to use this in order to hold the country hostage. That's his goal."
On Friday, Director of National Intelligence April Haines told congressional lawmakers that her office was reviewing the 15 boxes of documents seized from Trump's Florida residence to determine what national security risks would come from the disclosure of those contents.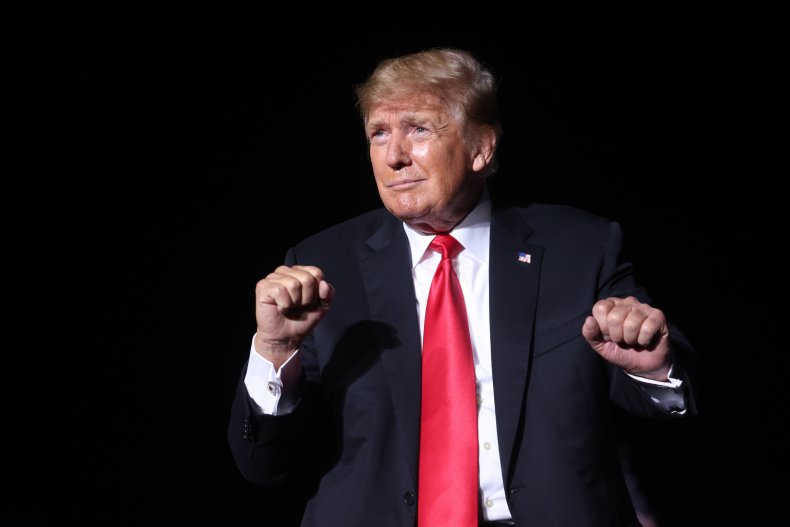 On Sunday, Cohen predicted that "indictments are coming soon."
He said that Trump "knows his ass is in the grinder right now. He knows he's cooked," adding that the former president would leverage his knowledge of the confidential records "to ensure that he doesn't spend the rest of his natural life behind bars charged with treason."
Following the release of a redacted version of the affidavit supporting the Mar-a-Lago search warrant, Alan Dershowitz, who represented Trump in his first impeachment trial, told Newsweek that the document suggested "there would be enough for an indictment." However, he said it seemed unlikely given the unprecedented nature of indicting a former president.
The affidavit revealed that a preliminary review found more than 100 documents with classified markings, including 25 "top secret" records, 92 "secret" records and 67 "confidential" records. It also indicated that investigators believed there would be "additional documents that contain classified NDI [national defense information]" at Mar-a-Lago.
Former federal prosecutor Andrew Weissmann told MSNBC that he believes Trump is "going to be prosecuted" over the release of the unsealed affidavit.
In the latest development related to the August 8 search and seizure, Trump's legal team has requested that a "special master" be appointed to oversee the evidence seized by the FBI, and a brief order from over the weekend suggested that a Trump-appointed judge is ready to grant the request.
In response to the order, the Justice Department submitted a new court filing on Monday that revealed it had already used a "privilege review team" to help weed out materials that should be protected under attorney-client privilege and should not be reviewed by federal investigators.
A hearing on the matter has been scheduled for Thursday.