Nephew Playing Michael Jackson in Biopic Sings Just Like Him in Viral Clip
Video footage of Michael Jackson's nephew, Jaafar Jackson, sounding just like his famous uncle while performing onstage has resurfaced amid news he's set to portray the "King of Pop" in an upcoming biopic.
On Monday, it was reported that Jaafar Jackson had landed the titular tole in Michael, the Antoine Fuqua-directed film about the life of Michael Jackson, who died aged 50 in 2009, after a storied career that saw superstardom and scandal.
According to Variety, film studio Lionsgate has said that the biopic will cover all aspects of Michael Jackson's life, "including his most iconic performances that led him to become the greatest entertainer of all time."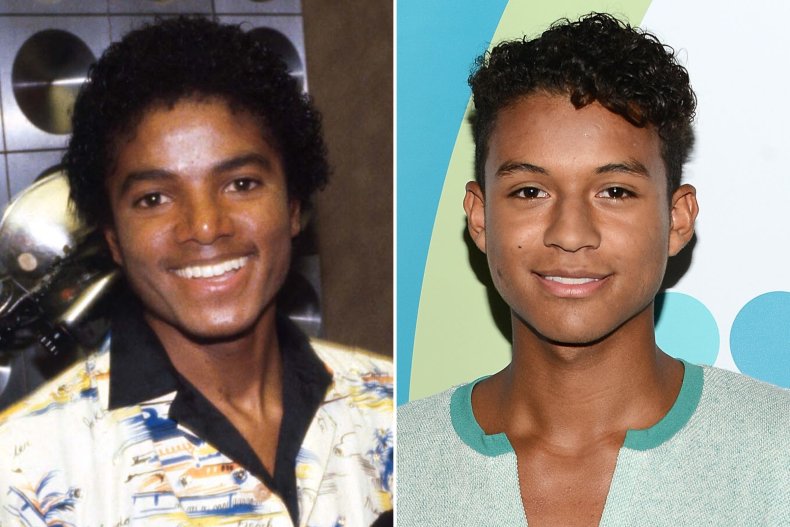 With news that Jaafar Jackson—son of Michael Jackson's older brother Jermaine Jackson—will be portraying the star, a video clip of the 26-year-old performer singing onstage has received renewed attention on Twitter.
In the video, Jaafar Jackson is seen performing onstage with his brother, Jermajesty Jackson, and his father back in 2017.
As Jaafar Jackson takes control of the microphone, he's heard singing in the same distinctive dulcet tones of his famous uncle.
"The DNA is DNAing," wrote a fan who reposted the clip on social media, adding the hashtag "#MJBiopic."
A host of fans weighed in, sharing their thoughts on just how much Jaafar Jackson's singing voice resembles that of his uncle.
The project will mark the first major film role for Jaafar Jackson, who took to Twitter to share that he was "honored" to have landed the part.
"I'm humbled and honored to bring my Uncle Michael's story to life," he wrote. "To all the fans all over the world, I'll see you soon."
"Jaafar embodies my son. It's so wonderful to see him carry on the Jackson legacy of entertainers and performers," Jaafar Jackson's grandmother, Katherine Jackson, said in a statement as the film casting was announced.
Fuqua added: "It's incredibly exciting to watch Jaafar bring Michael to life. There was such a spiritual connection when I first met Jaafar, who has a natural ability to emulate Michael and such a great chemistry with the camera."
Producer Graham King—whose credits include Bohemian Rhapsody, the story of Queen and lead singer Freddie Mercury—said that the casting decision was made after a "worldwide search" to the find the upcoming biopic's star.
"I met Jaafar over two years ago and was blown away by the way he organically personifies the spirit and personality of Michael," said King, per Variety. "It was something so powerful that even after conducting a worldwide search, it was clear that he is the only person to take on this role."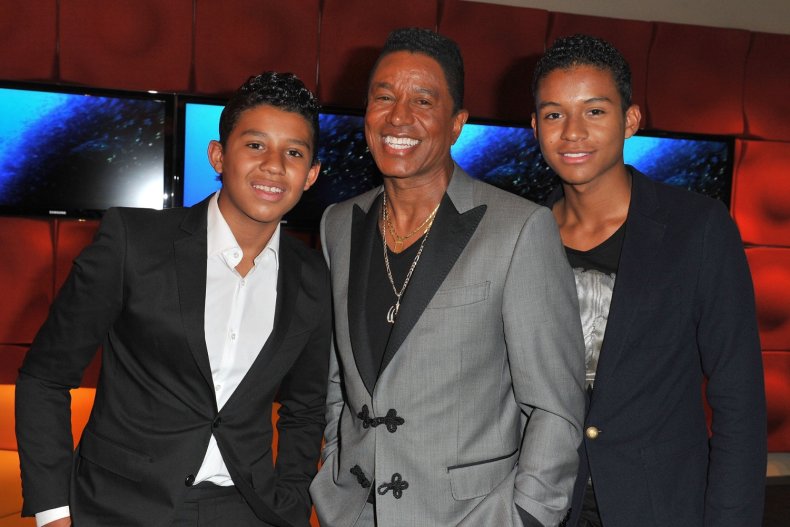 "I am beyond thrilled that he has come on board to portray his uncle and cannot wait for the world to see him on the big screen as Michael Jackson," he added.
The film, which is set to go into production this year, is being made with the cooperation of the Michael Jackson estate.
While Michael Jackson's legacy continues to be celebrated by some, others have raised the issue of the multiple child sexual abuse accusations made against him, though he was never found guilty in a court of law.
More details of alleged abuse committed by the chart-topping musician were highlighted after his death in the 2019 HBO documentary Leaving Neverland. Michael Jackson always denied the allegations.