Trump Is 'Narcissistic' With 'No Moral Core' And 'Unfit On Every Level To Be President': Former Bush Adviser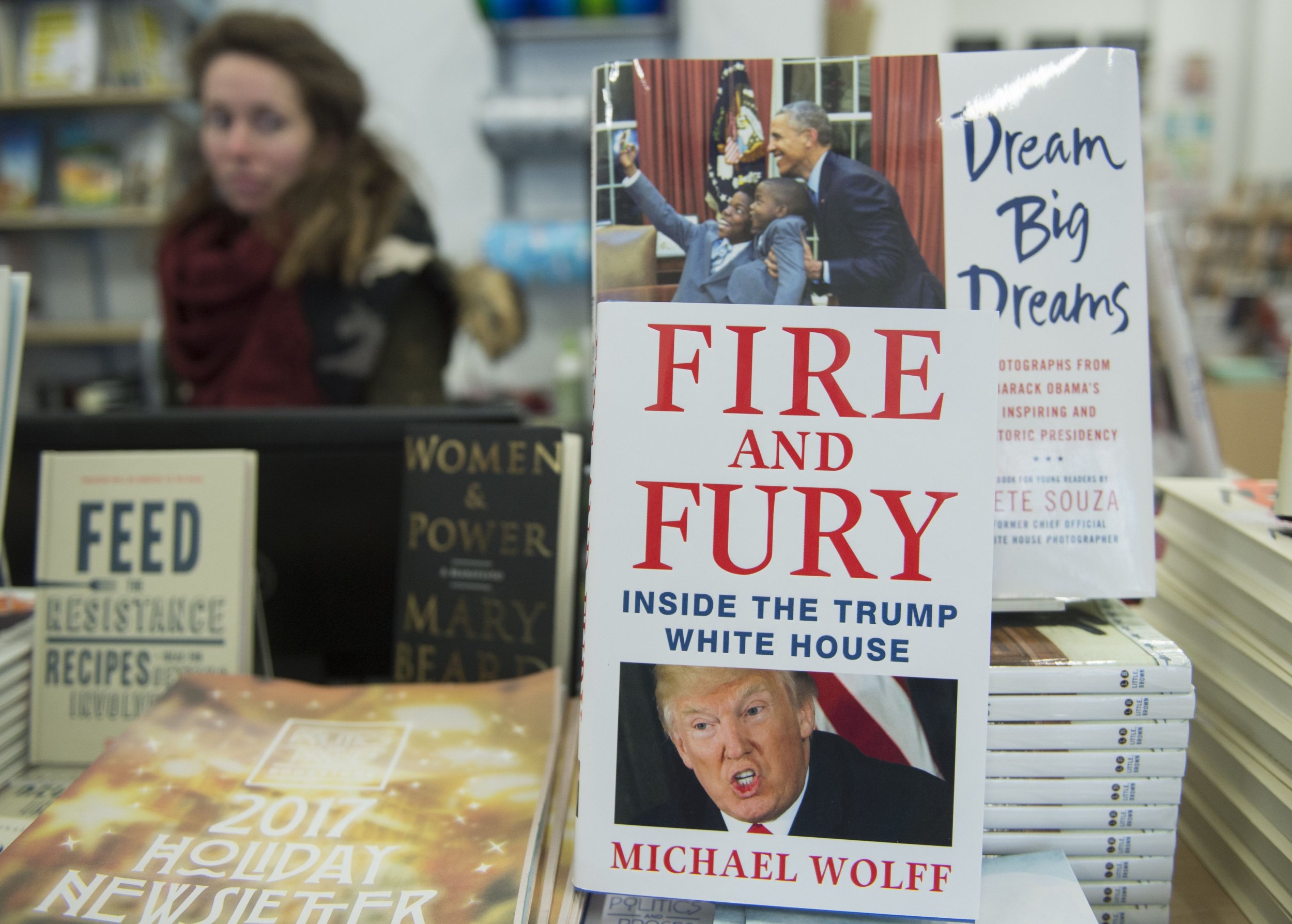 A former top adviser to President George W. Bush excoriated President Donald Trump on Friday, calling him "unfit on every level" for the office.
Peter Wehner, who also served in the George H. W. Bush and Ronald Reagan presidential administrations, added to the rising chorus of voices criticizing Trump's fitness for office in the wake of revelations in a scathing new book on his first year in office.
RELATED: TRUMP 'HAS LESS CREDIBILITY THAN ANYONE WHO HAS EVER WALKED ON EARTH,' MICHAEL WOLFF SAYS
"This is a man who is unfit on every level to be president," Wehner said on CNN's Newsroom. "He's a person who's narcissistic and has no moral center, no moral core, and everything in his life seems to be geared around advancing his interests, protecting him, meeting his own appetites in all sorts of different ways."
The comments come on the day Fire and Fury: Inside the Trump White House, by journalist Michael Wolff hit bookstores and days after bombshell excerpts were published in The Guardian and New York Magazine.
RELATED: WHO IS MICHAEL WOLFF? THE 'FIRE AND FURY' AUTHOR'S CAREER MAY HAVE BEEN DESTINED FOR THIS STORY
"What's happening now in this book, and so many other things, is the curtain is being pulled back and people are seeing Donald Trump for who he is," Wehner said. "Anybody who works for Donald Trump, he thinks their job is to protect him. In fact, it's not."
"You take an oath to preserve and protect the Constitution and to do what is right and to follow the law," Wehner said, but, according to Wolff, Trump may not be too well versed in the contents of the Constitution.
Wolff quotes former Trump campaign adviser Sam Nunberg's experience trying to give the then-candidate a crash course in the basic fundamentals of American law.
"I got as far as the Fourth Amendment, before his finger is pulling down on his lip and his eyes are rolling back in his head," Nunberg said in the book.
RELATED: STEVE BANNON ATTACKED ON BREITBART AFTER BETRAYING TRUMP FAMILY IN NEW BOOK
Wehner said the behavior detailed in Wolff's chronicle of the Trump presidency tracks with the experience of those who have known the real estate mogul before his political ambition made him the most powerful man in the world.
"If you talk to leaders, Republican leaders, on the Hill as I have, or to people who work in the White House as friends of mine have, these portraits of Donald Trump and all of these elements? This is nothing new."
The White House staff has undergone several makeovers since the January 20 inauguration, whether by resignation or firing, but Wehner suspects the staffers who remain close to Trump are the ones most concerned about him.
"These portraits of Donald Trump, and all of these elements—this is nothing new," he said. "It is the people who work most closely with Donald Trump that I think have the deepest contempt and the deepest worry about him."