Fans of MyPillow CEO Mike Lindell on the chat app Telegram were confused on Friday as his new social media network failed to come online.
In a video posted to a placeholder website this month, the Donald Trump-supporting businessman said people seeking early entry could submit their cell phone numbers to get VIP access to the platform that would start "Thursday night at midnight."
As the hours passed and Thursday turned to Friday morning, some Telegram followers of Lindell's verified Telegram channel were left puzzled.
"I expected a VIP launch midnight Thursday but nothing. What's up?" one user wrote. Another person said: "It seems the site did not go live the way it was supposed to. Not sure what the issue is but it is a huge letdown that's for sure. After all the hype."
Broadly, there was a sense of deflation. As a third user wrote on Friday morning: "No communication, no text....no one knows what is going on. Doesn't feel good."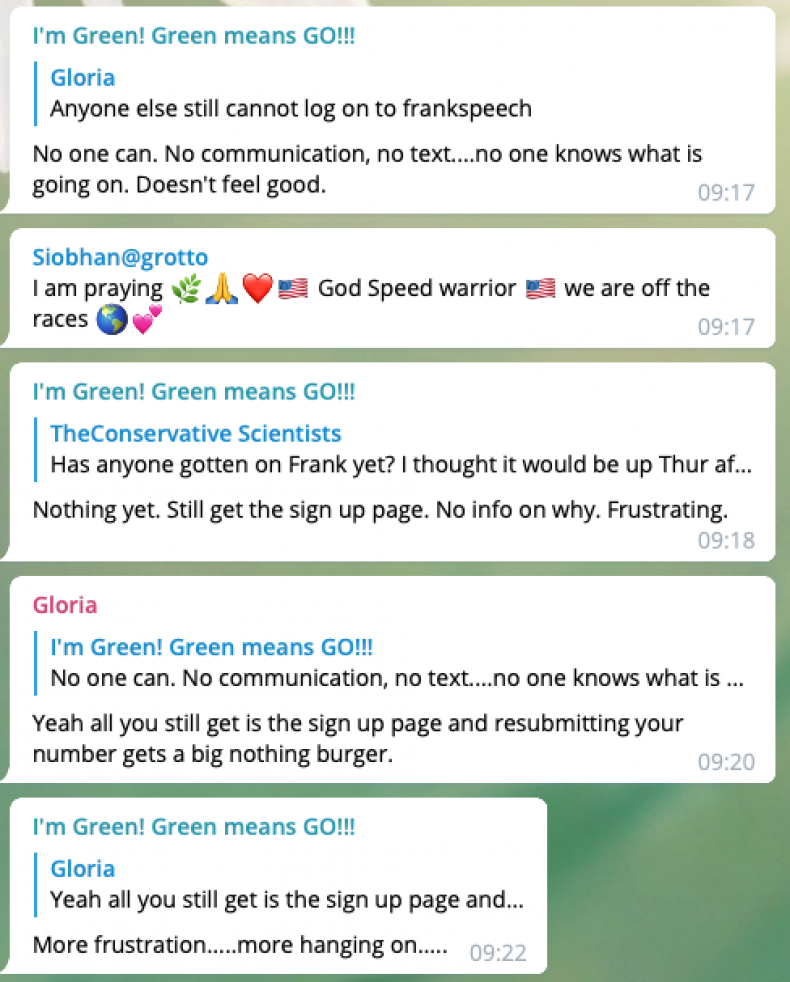 The reason for the apparent delay was not immediately clear. Lindell was contacted for clarification by Newsweek on Friday, sent via the official MyPillow press email.
In recent weeks, Lindell had promoted the platform as a free speech hybrid of Twitter and YouTube, claiming that it may eventually boast hundreds of thousands of users. He claimed dedicated servers meant it would be resistant to takedown attempts.
While it was pitched as a free speech website, Lindell said swearing, adult content and taking "God's name in vain" would be against the rules of the platform.
Some Telegram fans who sent their phone numbers to the placeholder website's form reported receiving error codes, or no codes at all. Some suggested there may have been a timezone mixup with the launch. Others noted they were waiting patiently.
One user, Shirley James, complained that the rollout did not happen as planned, writing in a comment section under Lindell's latest post: "I'm not feeling very VIPish."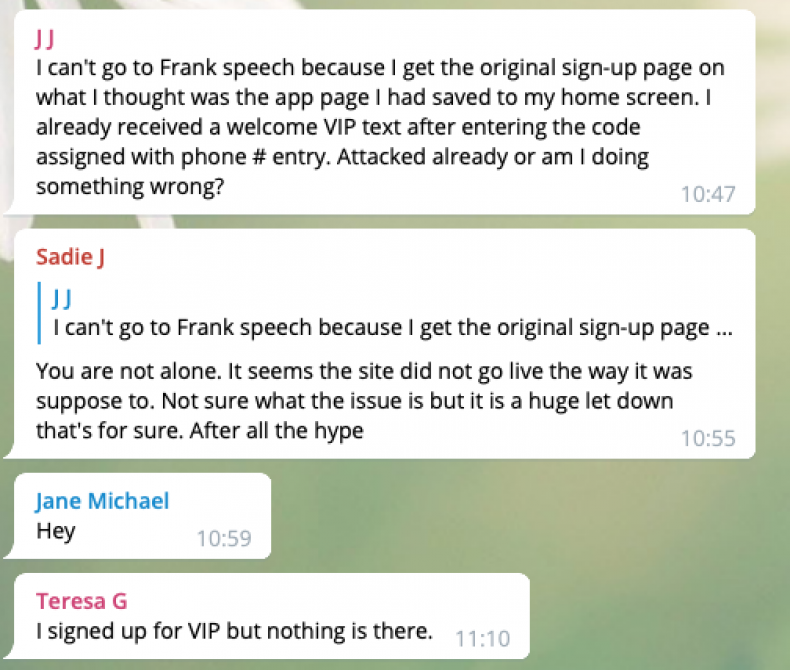 Another Telegram user, Lisa Perez, added: "Well, it did not launch at midnight for us VIP like it was supposed to. Or did I miss something. Midnight their time is 2 a.m. here, I waited for it and nothing." While user Frank Combs voiced a theory: "I just thought of something everybody, instead of midnight tonight, maybe Mike meant noon?"
Lindell, who was banned from Twitter in late January for repeatedly spreading election misinformation, said in an interview on Steve Bannon's War Room podcast on Thursday that it would likely go live "sometime on Friday," without elaborating.
A disclaimer on the platform's domain, FrankSpeech, warned that people who submit numbers more than once may be blocked—a measure to prevent an influx of spam. The full social network is planned to go live for the public on April 19, Lindell claimed.