Mike Lindell's New Social Media Platform Will Be Cross Between YouTube and Twitter
My Pillow CEO Mike Lindell, a staunch supporter of former President Donald Trump, revealed on Wednesday that his new social media platform will be a cross between YouTube and Twitter, and will be named Vocl.
Lindell was permanently suspended from Twitter back in January after he repeatedly promoted false claims that President Joe Biden and Democrats "stole" and "rigged" the election against former President Donald Trump. The controversial businessman is also facing a $1.3 billion defamation lawsuit from Dominion Voting Systems, which Lindell falsely claimed helped rig the election in Biden's favor. There is no evidence to support these extraordinary claims, and they have been repeatedly debunked by Republican and Democratic lawmakers as well as various federal agencies and state election officials.
The My Pillow executive first announced the upcoming launch of his new social media site during an interview on The Charlie Kirk Show on Friday. In a Wednesday interview with Insider, he added additional details about the way the site would work, its name and security precautions.
"It's not like anything you've ever seen," Lindell told Insider in an interview. "It's all about being able to be vocal again and not to be walking on egg shells." However, the CEO also described the site as a mix between Twitter and YouTube, saying the name would be Vocl.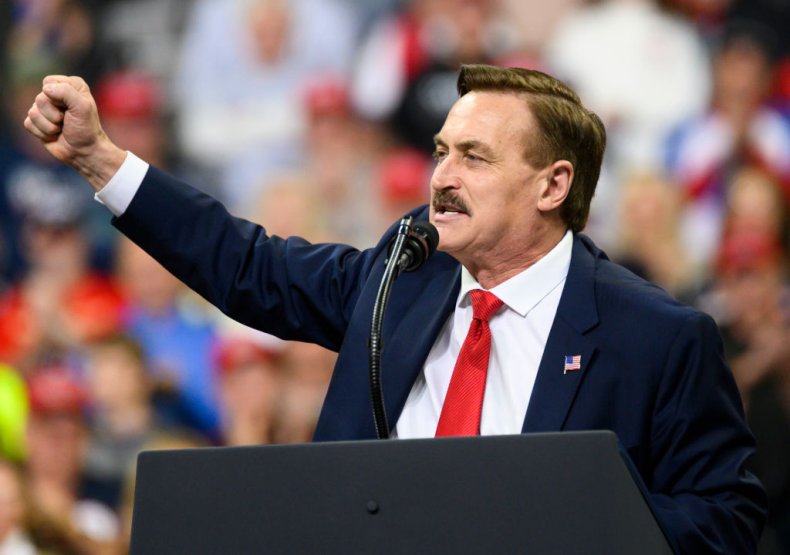 YouTube and Vimeo both have removed a three-hour film that Lindell released about the election and unfounded allegations of widespread voter fraud. The video is still available to download and watch through his personal website.
Lindell described YouTube as "the biggest culprit out there that takes people down, saying it's "just sad that a platform can do that." He also touted the security protocols being implemented for his new platform, describing it as "some of the highest security ever" and "Space Age stuff."
During his interview with Kirk last week, Lindell projected that the new site would be ready to launch within four to five weeks.
"It's going to take probably four or five weeks, I have a platform coming out where all the influencers in this country will be able to go to and not worry about YouTube and actually be able to talk without losing YouTube. That's very important, that's how they're canceling us all out," he warned.
Trump, Lindell and other right-wing figures have been censored and suspended by various top social media platforms for continuing to push false claims and conspiracy theories about the 2020 election. Those decisions have led to significant backlash from Republicans, who have raised concerns about freedom of speech and the growing power of tech giants.
Although many Republicans and conservatives—including Trump and Lindell—continue to claim that the election was rigged, no evidence has been brought forward to corroborate the accusation. Dozens of election lawsuits filed by Trump and his supporters following the November election were rejected by judges in state and federal courts, including by judges appointed by Trump and other Republicans.
Attorney General William Barr, who was widely viewed as one of Trump's most loyal and effective Cabinet members, said in early December that there was "no evidence" of fraud that would change the election's outcome. And the Cybersecurity and Infrastructure Security Agency at the Department of Homeland Security, which was led by a Trump appointee, asserted in November that the election was the "most secure in American history."
Newsweek reached out to Lindell for further comment but he did not immediately respond.