Like Mike Pence, Oprah Winfrey Speaks to a Higher Power: 'If God Actually Wanted Me to Run' for President, 'Wouldn't God Kinda Tell Me?'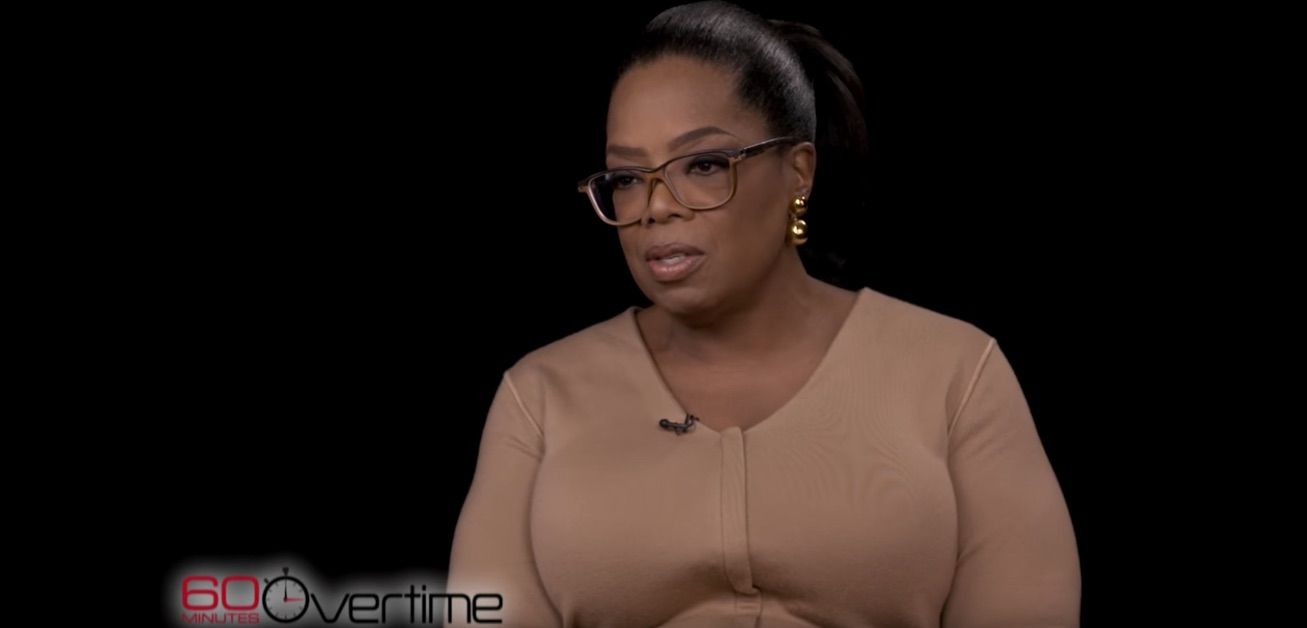 Last week, Vice President Mike Pence was ridiculed after former White House aide Omarosa Manigault-Newman—known mononymously as Omarosa—claimed he believes Jesus talks to him. Well, he isn't the only one with a spiritual connection to a higher power.
Oprah Winfrey once again denied that she intends to run for the presidency on Sunday's episode of 60 Minutes Overtime on CBS, telling correspondent Ann Silvio: "And wouldn't I know? Because if God actually wanted me to run, wouldn't God kinda tell me? And I haven't heard that."
Winfrey, 64, ignited fresh encouragement to run for office after giving a powerful speech addressing the #MeToo movement and gender inequality at the Golden Globe Awards in January.
However, Winfrey told Silvio that her speech was not intended to be politicized, nor a soft-launch for a potential presidential campaign.
"I was just trying to give a good speech. I was looking for a way to express what was going on in this moment in terms of gender and class and race. I cared about landing that speech in the room," the media mogul told Silvio.
Winfrey revealed that since the Globes she has been approached by numerous powerful and wealthy allies who offered to fund her campaign if she were to run for presidency. She said she has not closed the door on politics in the future.
"I had a lot of wealthy men calling, telling me that they would run my campaign and raise $1 billion for me," said Winfrey. "I think that when you have that many people whose opinions you value coming at you, it's worthy of thinking about."
Former President Donald Trump aide Omarosa, currently appearing on CBS's Celebrity Big Brother , made headlines last week when she told her fellow houseguests that VP Pence would be even scarier as president than Trump.
"We would be begging for days of Trump back if Pence became president, that's all I'm saying," she said. "He's extreme. I'm Christian, I love Jesus. But he thinks Jesus tells him to say things. And I'm like, 'Jesus ain't say that.'"
Pence, known for his conservative Christian views, was widely mocked after Omarosa's comments aired. On The View, Joy Behar joked Pence had a "mental illness." She later apologized for appearing to mock Christianity.