Millie Bobby Brown has become a target of relentless criticism on social media over her debut novel, Nineteen Steps, with detractors decrying her use of a ghostwriter in pulling the project together.
The Stranger Things star, 19, has been on the promotional trail in recent days to tout the book, which tells the story of a young woman living in London during World War II. The woman's life is changed when she meets an American airman stationed near her home. According to a synopsis, the novel, which Brown announced in March, is based on real-life events from the screen star's family history.
One day before the Nineteen Steps' Tuesday release, Brown signed copies of the novel at a ticketed event held at a central London branch of British book retailer Waterstones. Hours earlier, a photo was shared on X, formerly Twitter, by Waterstones that showed stacks of the book, alongside the caption: "Today's the day...!"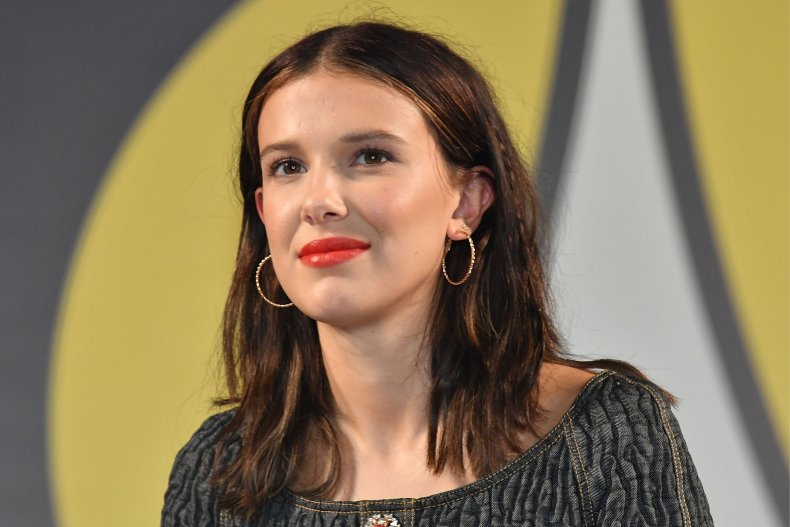 The post drew a wave of backlash over the fact that Brown's book features the work of a ghostwriter. Kathleen McGurl, the writer in question, is credited within the book, while Brown's name sits alone on the cover.
Author Tony Kent counted himself among the detractors, writing in reaction to Waterstones' post: "Beyond bizarre. 'Come to our shop, meet a famous girl from the TV, buy a book she didn't write & she'll sign it for you.'
"She could sign sandwiches that someone else made & the crowds would be just as big. Meanwhile there are real writers whose books don't get near the place."
"This is awful," commented another. "You should be ashamed. Ghostwritten celebrity novels have ruined children's literature and now they're doing the same thing to adult fiction."
Another chimed in: "The way celebrities portray their books as being written by them when they've got a ghostwriter is infuriating. Why not be honest about it? Millie Bobby Brown was on [U.K. program] The One Show last night, and there was no mention of anyone else behind it."
Taking a tongue-in-cheek approach, author Charlotte Levin said: "It seems people are being really sniffy about this, but I for one wish the author a fabulous launch. I hope Millie Bobby Brown has a nice time too."
Amid the criticism, author Catherine Balavage Yardley pushed back on the furor permeating social media, stating: "I know Millie Bobby Brown is young, famous, rich and pretty. But it's not kind for Twitter/X to gang up on her. Can we stop being mean, please?"
Waterstones has since deleted its post regarding Brown's book signing event.
Shortly after Brown announced her debut novel earlier this year, McGurl revealed in a blog post how everything was pulled together, after she was approached by her publisher to work on the project.
"I was sent a lot of research that had already been pulled together by Millie and her family, and plenty of ideas, and we had a couple of Zoom calls," McGurl shared. "And then I knuckled down and wrote the first draft, while Millie continued sending more ideas via WhatsApp. The book went through several drafts since then, as we refined the story."
Newsweek has contacted representatives of Waterstones, Brown and McGurl via email for comment.
Celebrity Memoirs
The discourse around Brown's use of a ghostwriter comes at a time when celebrities and public figures leaning on the aid of a writing professional has long been embedded in pop culture.
Donald Trump, Demi Moore, Michelle Obama, Laura Bush, Hillary Clinton, and Caitlyn Jenner are among a crowded field of familiar names who have released ghostwritten memoirs over the years. Prince Harry's controversial memoir Spare, which further drove a wedge between himself between the British royal family, saw Pulitzer prize winner J. R. Moehringer tasked with putting pen to paper.
So why has Brown been singled out for such vitriolic criticism? Ghostwriter Shannon Kyle—who has "ghosted" several books, including four Sunday Times bestsellers—speculates that the nature of the project may be at the root of it all.
"Readers don't tend to mind if a book was ghosted or not, although I think there are higher expectations of an author's involvement in fiction books, perhaps," Kyle told Newsweek. "Perhaps on social media, people demand more transparency around claims of having written something when this wasn't the case.
"Other celebrities are happy to be upfront, for example Prince Harry was open about his use of a ghostwriter, and named him and spoke about their relationship and this didn't impact book sales.
"In Millie's case, it seems that her ghostwriter has mentioned in her blog post she was the ghostwriter behind the project," Kyle went on. "This would indicate no NDA [nondisclosure agreement] was signed before the book was written. Many ghostwriters would be excited and thrilled to ghostwrite for a celebrity in the sense that the project is likely to be high profile."
Star Power
A tough pill though it may be to swallow, the literary world is just one of many frontiers—from apparel to cosmetics to fitness and beyond—that have seen sales boosted by the presence of star power alone.
"Celebrities often front products like perfume or clothes, but have little to do with the technical process of making these products, although they might have had an opinion in the initial process," Kyle said. "Millie provided historical facts and research and plot ideas, so was obviously involved in the novel process."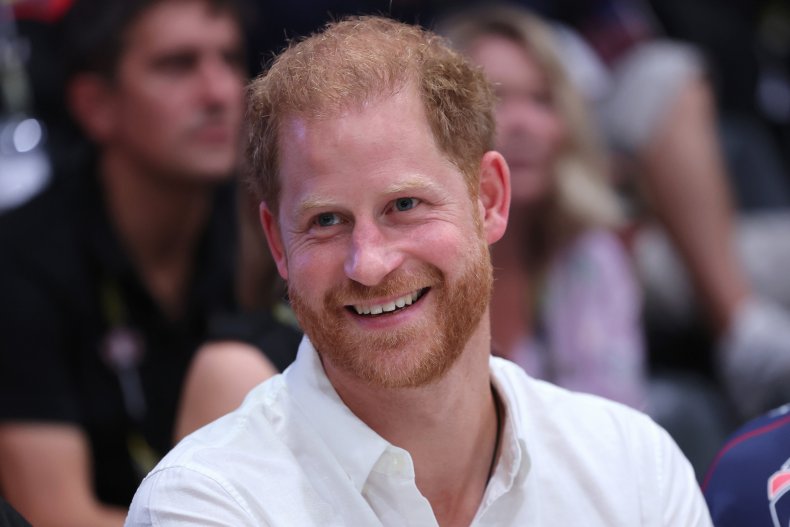 Still, while there might be an army of potential readers repelled by the idea of ghostwritten material, Kyle, who is a co-founder of the The Ghostwriters Agency, maintains that it's a practice that goes back further than many would anticipate.
"Ghostwriting is extremely common and it's estimated around 90 percent of nonfiction books have been ghosted or heavily edited," she told Newsweek. "Fiction is less common, but it is known many celebrities have used ghostwriters to write novels (and they have provided the plot and front the book).
"This is nothing new. V.C. Andrews, who wrote the blockbuster gothic novel Flowers in the Attic died in 1986, but 70 more books were published under her name after a ghostwriter stepped in to finish unfinished manuscripts. Many fans did not even realise V.C. Andrews had passed away."
Kyle added that "writing a compelling novel is a specific skillset and is a dream of many people so perhaps this is why it provokes vitriol if an author claims to have written something they have not. But the fact is, ghostwriting, be it fiction or nonfiction, is nothing new and has [been] a professional service provided since the days of Shakespeare."
Should it need to be said, ghostwriting is a lucrative corner of the market that will likely continue to thrive as publishing houses and agents play matchmaker between household names and experienced writers.
"Publishers are looking for commercial book ideas and writing that will sell and, if the sparkle of celebrity can be added to this, then a bestseller is almost guaranteed," Kyle noted. "In very competitive markets, publishers will always look for the big hits and if this means a ghostwriter is needed to get the project finished, it makes sense to use one."