Minneapolis Police Allegedly Told Man Who Called 911 About Shooting to Ask for More Funding
A Minneapolis man who called 911 to report a shooting was allegedly told by police that he should call the mayor and ask for more police funding.
The man, Mike Rhodes, said he heard two men firing guns near 3 p.m. local time on May 12 outside of his north Minneapolis house. He dropped to the floor and urged his 15-year-old son upstairs to do the same.
Rhodes then called 911. The gunmen had left by the time the police arrived. But when the two gunmen returned, walking through his neighborhood near 7 p.m., Rhodes called the police again. The police never showed up.
The men then entered Rhodes' yard and began searching the lawn, as if looking for bullet casings. So Rhodes called 911 three times, about 15 minutes apart. The 911 dispatcher told him there weren't enough police to respond, Minnesota Reformer reported.
He then called the police department three times.
"(The people who answered the calls) told me that if I wanted the police to be more responsive in my neighborhood then I needed to call the mayor's office and ask for more money to fund them," Rhodes told Minnesota Reformer.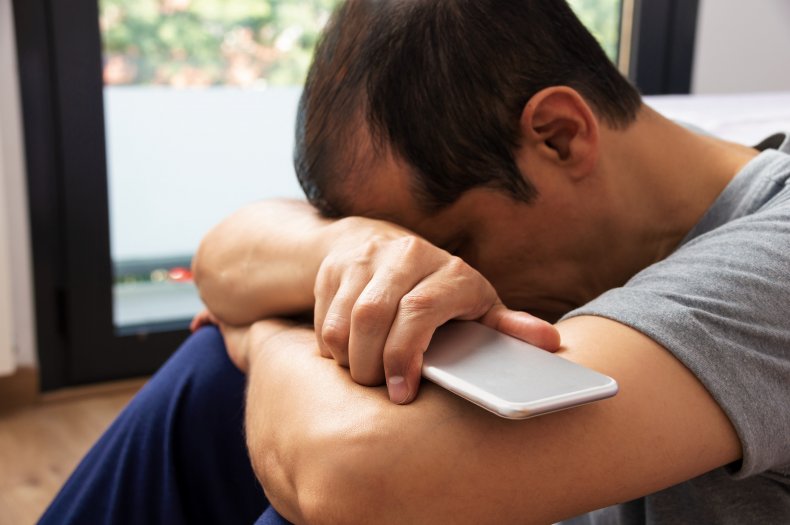 Newsweek contacted the Minneapolis Police Department for comment.
Rhodes said he filed a follow-up with a complaint with the department's Internal Affairs office. The department responded to his complaint three months later. The response informed him that it chose not to proceed with his complaint after conducting an "appropriate investigation."
Rhodes also said he contacted Minneapolis Mayor Jacob Frey and his district city council member, Phillipe Cunningham.
Cunningham said that police officers have been showing up to his constituents' homes and telling them that he cut the number of officers, leading to slow response times.
The Minneapolis Police Department has faced criticism for poor handling of criminal matters even before the May 25, 2020, death of George Floyd. Floyd, an unarmed Black man, was murdered by a white police officer who knelt on his neck for nearly 9 minutes. Floyd's death caused national protests for racial justice and calls to "defund the police."
A municipal ballot measure to replace the police with a "public-health oriented" Department of Public Safety failed last week. Approximately 56 percent of voters voted against the measure.
Last December, the Minneapolis City Council voted to shift $8 million of police funding to community mental health and violence prevention resources. The proposal allotted $179 million to police and called for police staffing to remain at current levels.
However, roughly 300 officers have left since 2020, leaving some precincts understaffed, the Star Tribune reported.
Since the December 2020 budget slashing, city council members who voted for the measure have accused police of becoming non-responsive to calls from their districts in an attempt to punish them for slashing the budget.
City police officers told the Star Tribune that they feel overworked, underappreciated and closely watched by the public and city officials. They also said they felt a lack of guidance from commanding officers on how to proceed in the current cultural environment.
Frey pledged to unveil commissions in the coming weeks that will make recommendations on policing and public safety. The mayor will also propose a nearly $192 million budget for city police in the coming year. The amount nearly matches the police budget level before Floyd's murder.