Missouri Woman Pepper-Sprays Workers Who Asked Her to Wear a Face Mask
A Missouri woman has fired pepper spray at workers after being asked to leave a pizza restaurant for not wearing a mask. The incident took place at St. Louis' Incredible Pizza Company on South Lindbergh Boulevard on Sunday.
Police responded to call at around 4.30 p.m. local time on Sunday and said that an altercation occurred when employees asked customers not wearing masks to leave.
A 27-year-old woman used pepper spray on the employees and has since been issued with a summons for assault.
Andy Thiem, senior executive vice president of marketing at Incredible Pizza Franchise Group, told Newsweek: "I am pleased to report that all employees involved in the incident are fine.
"Incredible Pizza Company is very disappointed that three people out of the thousands that visit our stores chose to not follow the St. Louis County regulations of wearing masks while in public.
"We hope with increased awareness by our media partners and peer pressure, our staff won't be put in a position to enforce ongoing health regulations and just be able to offer polite reminders to our guests, allowing them to be happy and safe while at Incredible Pizza."
St. Louis County and St. Louis City issued new public health orders on July 3 requiring people over the age of nine to wear a face mask or covering at all times when in indoor facilities and outside when social distancing is not possible.
At the time, Lyda Krewson, mayor of the City of St. Louis, said: "People and businesses across the St. Louis Region have responded so well to the ongoing threat of COVID-19. Making face masks or coverings mandatory is an important step to ensure we do not go backward as a region in the fight against this virus.
"This is an effective and proven way to slow the spread in our community while allowing businesses to remain open and making sure people can enjoy their summers in a safe and responsible way."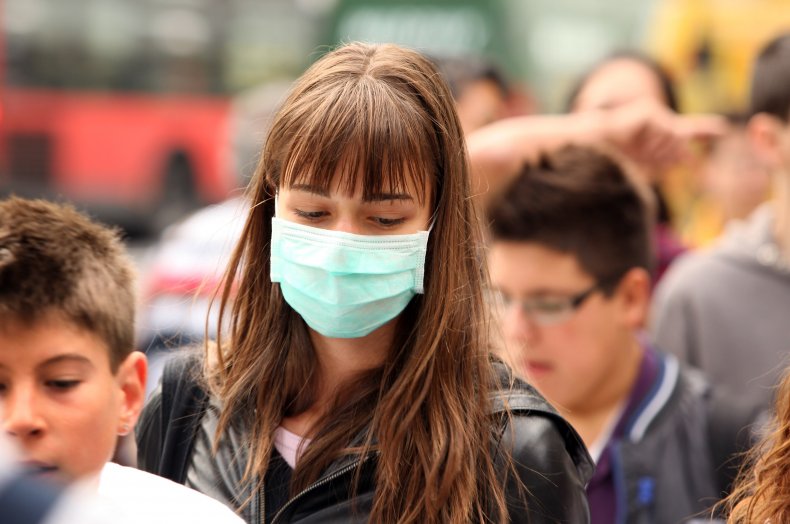 However, the latest incident in Missouri is not a rare case. There have been multiple instances of employees being subjected to abuse and violence for enforcing a face mask policy during the coronavirus pandemic.
A woman in Washington yelled at a Papa Murphy's employee who refused to serve her and told the worker that she has a right to her pizza, citing the American Disability Act when explaining why she doesn't need a mask.
In San Francisco in July, a bus driver was attacked by three passengers for trying to enforce the city's mask policy that requires face masks on buses. According to police, the driver pulled over to remove the passengers after they refused to wear masks. One passenger used a wooden bat to beat the driver and he was subjected to racial abuse.
A similar incident happened in Germany when a woman assaulted a bus driver after refusing to wear a face mask.
Fellow passengers and shoppers have also faced hostility and violence when confronting those who refuse to wear face masks.
Perez Hilton shared a video of a woman threatening to shoot a fellow shopper who confronted her about not wearing a mask. In Washington, a woman who refused to wear a mask in a grocery store shouted at the other customers and told them to get out of the aisle she was shopping in.