Mitch McConnell's Green New Deal Vote 'Smells so Disingenuous,' Senate Democrat Says, 'A Really Dumb Move'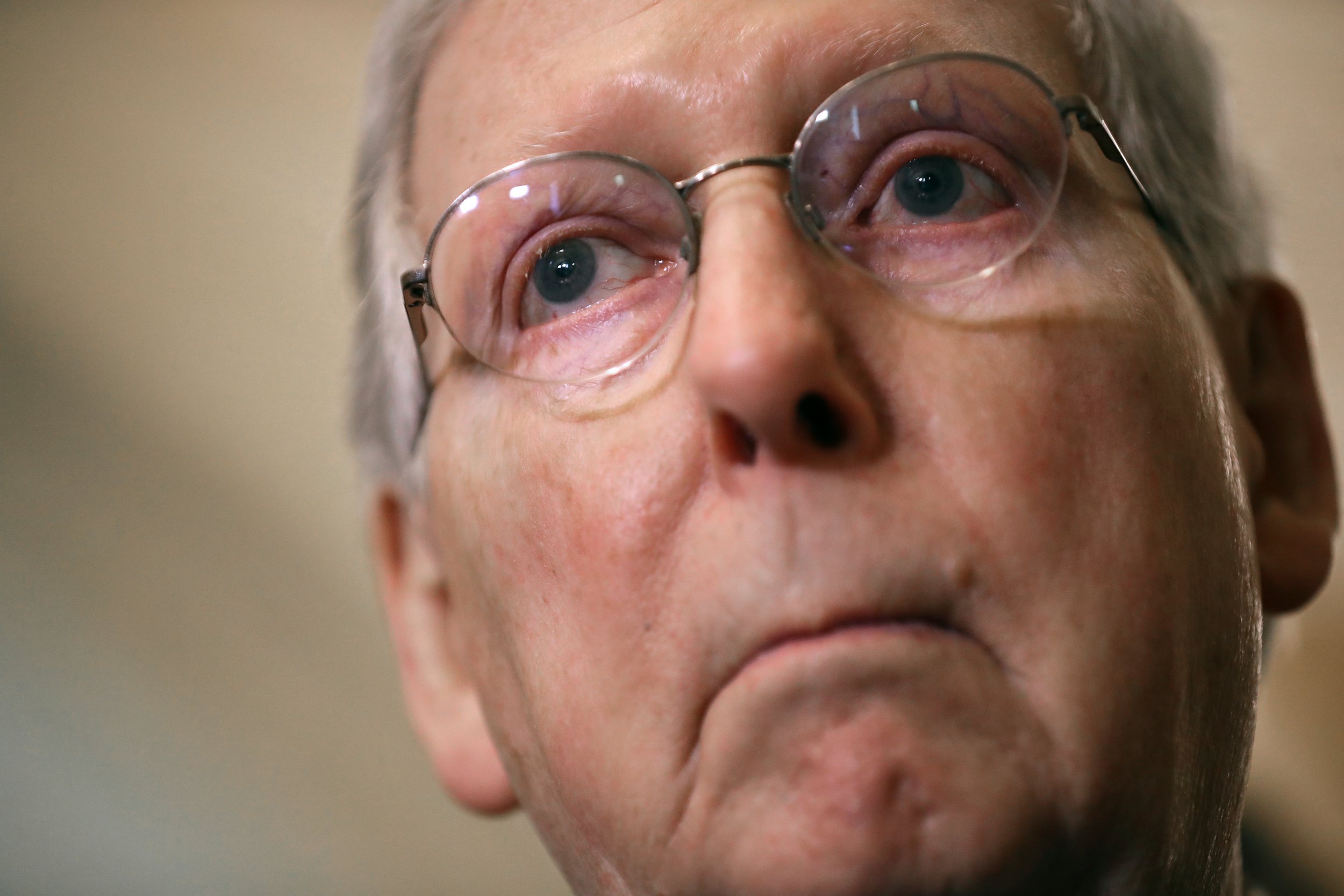 A Democratic senator attacked the upcoming Senate vote on the Democrat-supported Green New Deal, which was called by Republican Majority Leader Mitch McConnell, as a disingenuous and a dumb idea.
The Green New Deal is a proposed environmentally friendly stimulus package spearheaded by New York Representative Alexandria Ocasio-Cortez that proponents say is essential to combat climate change. Conservative critics dismiss it as too expensive, unrealistic and an assault on liberty.
McConnell, a Kentucky Republican, believes the Green New Deal and its many provisions are unpopular among American voters. He wants to lay a political trap by forcing Senate Democrats to commit either way and thus alienate potential voters or fellow party members.
"I think it's a real stupid political move for them to show how cavalier they are about climate change by playing games with the Green New Deal," Senator Chris Murphy, a Democrat from Connecticut, told NPR.
"If they don't like the Green New Deal, fine, put up your own idea. It smells so disingenuous, especially to young voters. I think it's a really dumb move for them to mess around with this."
The vote is slated for Tuesday afternoon. While all 53 Senate Republicans are expected to vote against the Green New Deal, most if not all Senate Democrats are set to vote "present" at the behest of the party leadership, derailing McConnell's cloture motion, which requires 60 votes to pass.
"I could not be more glad that the American people will have the opportunity to learn precisely where each one of their senators stand on this radical, top-down, socialist makeover of the entire U.S. economy," McConnell said in a statement on Monday.
"[E]very American taxpayer will get to learn if their senators support saddling our nation with the astronomical cost of this socialist fantasy—tens and tens of trillions of dollars, a tax burden that would be certain to hurt not just wealthy Americans but the middle class as well."
Senate Minority Leader Chuck Schumer, a New York Democrat, has pressed his Republican colleagues on what they would do about climate change if not the Green New Deal.
"I ask this again of every Republican, and particularly Leader McConnell: Do you, Leader McConnell, and our Republican friends believe climate change is real? Yes or no?" Schumer said in the Senate in early March.
"Do you believe that climate change is caused by human activity? Yes or no? And most importantly do you believe that Congress should do something about it? Yes or no?
"If our colleagues believe that it's a problem, and agree to that, what's their plan to deal with climate change? We know they don't like the Green New Deal. They've made that clear. It doesn't forward the debate. But what is their plan?"
The Green New Deal resolution submitted to the House by Representative Ocasio-Cortez calls for investment in climate-friendly infrastructure, a guaranteed job for all Americans "with a family-sustaining wage," restrictions on fossil fuels, and "high-quality health care" for all.
Ocasio-Cortez did not respond immediately to a request for comment.