Mo Brooks Urges Supporters to Fight After 2020 Election, Calls $5B in Biden Rescue Plan 'Repugnant'
Representative Mo Brooks, an Alabama Republican, urged supporters to continue to "fight" in the wake of the 2020 presidential election while slamming part of President Joe Biden's widely popular $1.9 trillion American Rescue Plan that provides funding to minority farmers as "especially repugnant."
Brooks was a key promoter of former President Donald Trump's baseless claims that widespread voter fraud led to Biden's victory in November. The GOP congressman, who recently announced his bid for Senate in 2022, spoke at the "Save America" rally in Washington, D.C., just hours before a group of pro-Trump rioters stormed the Capitol in an unsuccessful attempt to block the certification of the 2020 election results. Many Democrats have blamed Brooks and other Republicans at the event for helping to incite the rioters and the violence that ensued.
"One of the things that the opposition wants to do is depress us," Brooks told supporters in Alabama during a Saturday event, AL.com reported. "A lot of our people are despondent from voter fraud, election theft. We have a choice. We can either fight and beat them at the ballot box or surrender. I want us to fight. Don't get depressed. Get angry. Do what is necessary to win these elections in the state of Alabama in other states across the union."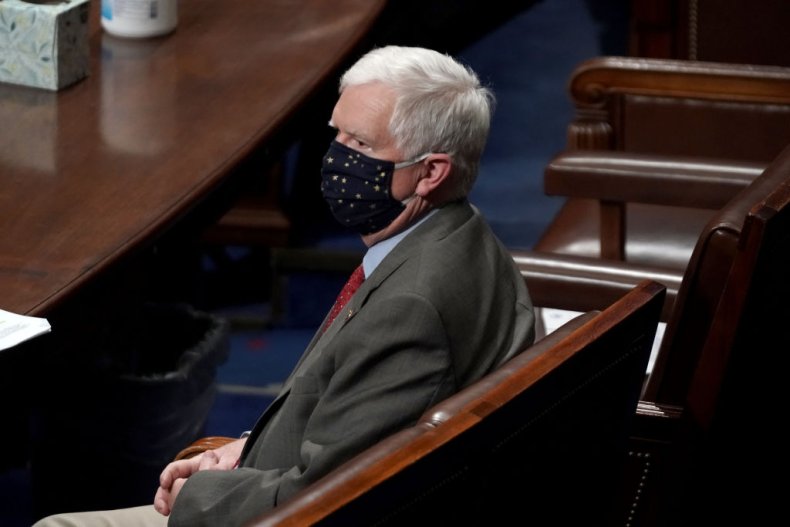 There is no evidence to support the claim that Trump lost the election through widespread voter fraud. Dozens of election lawsuits filed by Trump and his supporters have failed in state and federal courts, with even judges appointed by Trump and other Republicans rejecting the allegations of fraud. Former Attorney General William Barr, who was widely viewed as one of Trump's most loyal and effective Cabinet members, said in early December that there was "no evidence" of fraud that would change the election's outcome. The Cybersecurity and Infrastructure Security Agency at the Department of Homeland Security, which was led by a Trump appointee, said in November that the 2020 election was "the most secure in American history."
Brooks also took aim at a $5 billion fund included in the American Rescue Plan, which provides support for minority farmers. The Republican congressman argued that the provision was "racism," because it did not offer the same support to white farmers. He said that part of the packages was "especially repugnant."
"Are you aware of who can and cannot apply for that assistance?" Brooks said. "African American farmers can apply. Asian American farmers can apply. Native American farmers can apply. But white farmers are barred from that kind of assistance in that $5 billion that is going to be handed out."
The congressman added: "Racism, by anyone against any race or ethnicity, is wrong. We fought a Civil War over that. The 13th and 14th Amendments combined were passed because of that with the 14th Amendment having an equal protection clause. Now the socialist Democrats are engaged in a virulent strain of racial division to divide based on skin pigmentation and that's wrong. In my judgment, it's a violation of the equal protection clause. I hope someone will challenge that in court because unless our Supreme Court has gone crazy left, that's unconstitutional."
Newsweek reached out to Brooks for further comment, but did not immediately receive a response.