Monica Lewinsky's Response to Death of Clinton Prosecutor Ken Starr Praised
Monica Lewinsky is being lauded for her empathetic response to the death of Ken Starr, whose investigation into President Bill Clinton caused her years of scorn and ostracism.
Starr's death from surgery complications at Baylor St. Luke's Medical Center in Houston was announced by his family Tuesday. His death brought into focus his probe of real estate dealings of the Clintons that broadened and in 1998 exposed an extramarital affair Lewinsky, then a 24-year-old White House intern, had with then-President Clinton. While Lewinsky has previously derided Starr, she said her thoughts were with his family.
"As i'm sure many can understand, my thoughts about ken starr bring up complicated feelings ... but of more importance, is that i imagine it's a painful loss for those who love him," Lewinsky said in a tweet.
Reactions to Starr's death have been polarizing, with some celebrating his academic and legal career that included a federal judicial appointment and work as President George H.W. Bush's solicitor general.
Critics blasted Starr as a hypocrite for zealously exposing Clinton's affair while later being removed as president of Baylor University after an investigation found the school mishandled alleged sexual violence on campus under his watch. Others called out Starr's alleged ties to convicted sex trafficker Jeffrey Epstein and for defending former President Donald Trump after he was impeached for inciting an insurrection.
"I aspire to someday have the ability to muster a fraction of your grace," Dr. Jorge Caballero reacted to Lewinsky's tweet.
Caballero added in another tweet, "Until that day, here's a thread deplorable s**t Ken Starr did while at Baylor and beyond."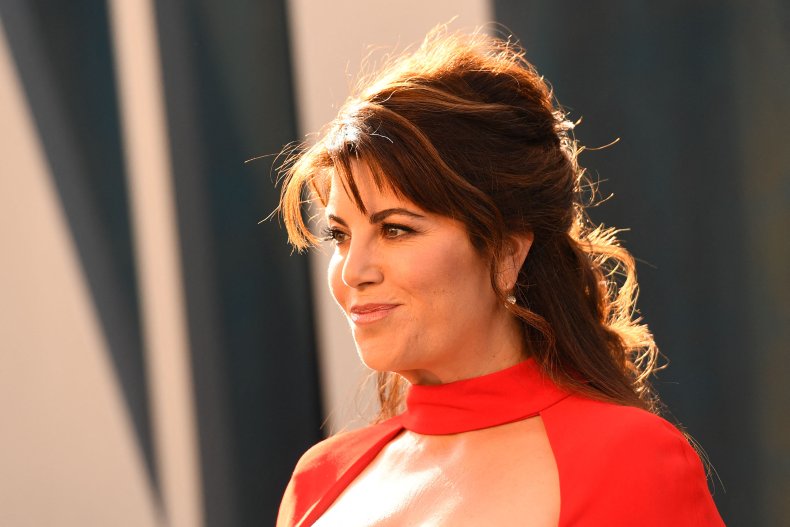 "You're kinder than I'd be," Twitter user Skeletress tweeted in reaction to Lewinsky's tweet. "In awe of your constant class and strength."
"You're always classy," Twitter user Michaela Dominguez reacted to Lewinsky with a tweet.
Clinton publicly denied having a sexual relationship with Lewinsky. After the affair was revealed, Clinton survived an impeachment attempt and regained his political footing. Lewinsky saw her life upended and was relentlessly lampooned for her involvement in the affair, saying she "survived the unimaginable" in the wake of the scandal.
Lewinsky wrote in a 2018 essay that Starr "turned my 24-year-old life into a living hell in his effort to investigate and prosecute President Bill Clinton." In the piece, Lewinsky described Starr as "creepy" during a chance encounter in a Manhattan restaurant, saying he made her uncomfortable as he kept touching her arm and elbow.
Philippe Reines, a political consultant, asked Lewinsky in a tweet about seeing a "first draft" of her response to Starr's death.
"This actually was—essentially—the first draft (i futzed w/ order a wee bit) ... but therapy next week will be ... interesting," responded Lewinsky.