Ken Starr, Former Prosecutor of Bill Clinton's Scandals, Dies
Ken Starr, a lawyer best known for heading an investigation that threatened to topple former President Bill Clinton, has died at age 76.
Starr's family said in a statement released Tuesday afternoon that he died at Baylor St. Luke's Medical Center in Houston of complications from surgery. While the lawyer's Whitewater investigation led to Clinton's impeachment, he more recently served on former President Donald Trump's legal team during his impeachment.
Prior to Starr's involvement in the investigation into the Clintons' business dealings from 1994 to 1998, he was nominated to the U.S. Court of Appeals for the Washington, D.C., circuit in 1983 by former President Ronald Reagan. Starr also served as solicitor general in former President George H.W. Bush's Justice Department from 1989 to 1993. Beyond his government service, he took on the role of dean of the Pepperdine University School of Law before becoming president of Baylor University.
Starr is being remembered for his seemingly conflicted legacy as a principled and accomplished jurist as well as a partisan who led a probe that signaled a permanent change in American politics.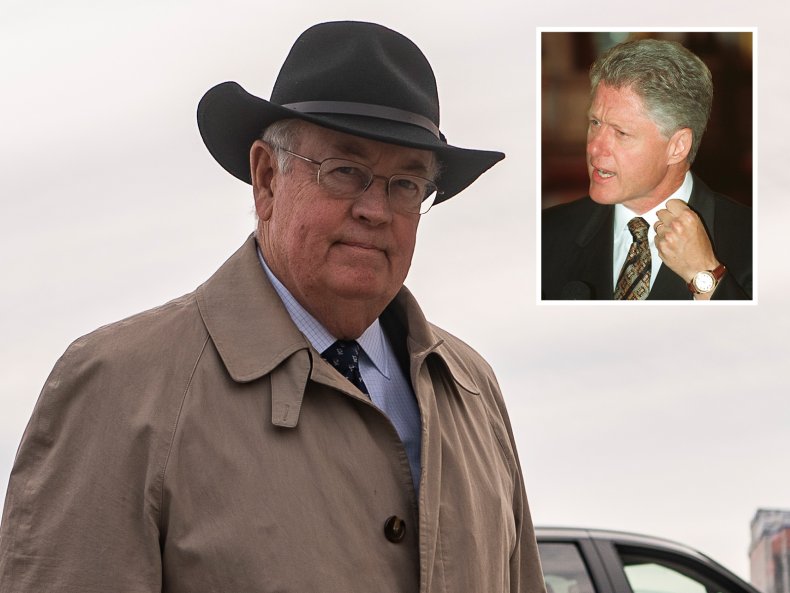 Jonathan Turley, a law professor and commentator, praised Starr on Twitter as "a deeply principled and gracious person."
"I argued the secret service privilege case with Ken during the Clinton scandal and continued to correspond with him through the years," said Turley in a follow-up tweet. "He was someone who loved the law and never stooped to the level of his critics as he carried out his professional duties."
"I celebrate no man's death; the 'bell tolls' argument resonates," tweeted liberal commentator Keith Olbermann. "But Ken Starr helped set us on this nightmare path in which the corrupt brand themselves as holy, turn trivia into monumental distractions, and destroy the fabric of this nation for personal gain and power."
The Whitewater investigation began as an examination into an Arkansas real estate transaction made by the Clintons. The inquiry expanded and exposed the former president's extramarital affair with Monica Lewinsky, then a 24-year-old White House intern, in late 1997.
Clinton famously denied having relations with Lewinsky. The Republican-controlled House in 1998 voted to impeach the president on charges of perjury and obstruction of justice. After the Senate acquitted Clinton, the former president went on to regain his political standing.
Starr, however, has since faced criticism for being overzealous and partisan in the inquiry that publicized sordid details of the affair.
Lewinsky, after being ridiculed and shamed for years following the scandal, reemerged as an anti-bullying activist. She wrote in in a 2018 essay for Vanity Fair that Starr had "turned [her] 24-year-old life into a living hell" and described him as "creepy" during a chance meeting in a Manhattan restaurant.
Lewinsky reacted on Tuesday to Starr's death by tweeting, "as i'm sure many can understand, my thoughts about ken starr bring up complicated feelings... but of more importance, is that i imagine it's a painful loss for those who love him."
The statement from Starr's family included remarks from those who worked with him describing him as affable, hard-working and guided by his belief in the Constitution and rule of law.
"His warm, inclusive personality brought the campus uniquely together," Tommye Lou Davis, who served as Starr's chief of staff at Baylor University, said in the statement. "He was deeply loved by students, highly respected by faculty and staff, and greatly admired by alumni and the broader Baylor family."
Starr also wrote books on religious liberty and the Supreme Court as well as other topics. He argued 36 cases before the U.S. Supreme Court and received multiple awards for his legal work.
"Judge Starr was a consummate legal scholar and gentleman," retired Judge Ralph Strother told KWTX-TV, a television station based in Waco, Texas, the home of Baylor University. "It was a privilege to have been associated with him and to have known him. We have lost a giant."
Conservative commentator Mark Levin tweeted, "America just lost a tremendous patriot. And I lost a wonderful friend."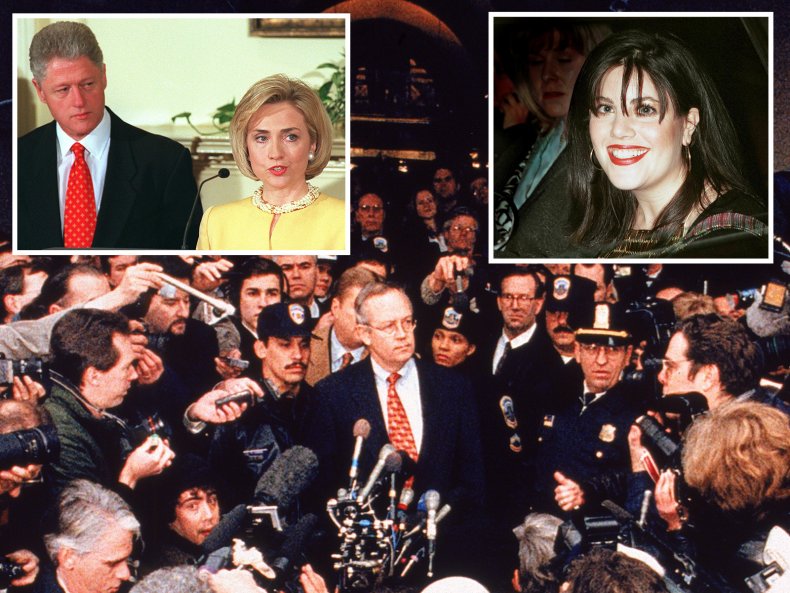 Despite leading the probe that focused on Clinton's sexual improprieties, Starr in 2016 was removed from his position as president of Baylor University following an investigation into the school's handling of alleged sexual violence and assault. The school said the investigation highlighted "a fundamental failure" to implement the law.
Julie K. Brown, a Miami Herald reporter, wrote in her 2021 book, Perversion of Justice, that Starr sought to pressure the Justice Department to drop its case against Jeffrey Epstein, a billionaire and convicted sex offender accused of sex trafficking.
Starr in 2020 joined Trump's legal team as the former president faced impeachment for inciting the January 6 insurrection. He was criticized after calling Trump's impeachment politically driven after leading an aggressive probe against Clinton for what critics called significantly less serious offenses.
Following the 2020 presidential election, Starr gave credence to Trump's exhaustively disproven claims the vote was rigged.
Newsweek reached out to a representative of Donald Trump for comment.
Update 09/13/22, 6:30 p.m. ET: This article was updated with additional information and background.